number 10

Join now and Simply tell us what makes you like Rani
Rani Mukerji (Bengali: , Hindi: ???? ???????) born on March 21, 1978, is a six-time Filmfare Award-winning Indian film actress who appears in Bollywood films.

Making her acting debut with Raja Ki Aayegi Baraat (1996), Mukerji had her first commercial success with Karan Johar's romance Kuch Kuch Hota Hai (1998), her biggest commercial success so far, and won a Filmfare Best Supporting Actress Award for her performance. She later starred in many films, most of which fared below expectations. She returned her success with Saathiya (2002), which was commercially and critically successful. In 2004, her performances in the hit Hum Tum and the critically acclaimed Yuva earned her the Best Actress and the Best Supporting Actress awards at the Filmfare, making her the first actress to win two major awards in the same year, a feat she accomplished at many other award ceremonies. She received unanimous praise for her role as a deaf-blind girl in the film Black (2005), as well as many awards for her memorable performance.

She has been part of several commercially successful films and has delivered a myriad of critically acclaimed performances, establishing herself as one of the most successful actresses in Bollywood.

Career

Early work

While in school at the age of 14, Mukerji did a cameo role in her father's Bengali film Biyar Phool (1992). In 1996 she played the protagonist of Raja Ki Aayegi Baraat (1996). When the film was unsuccessful at the box office, Mukerji returned to college to complete her education.

Breakthrough

Mukerji's first release in 1998 was Ghulam opposite Aamir Khan, which did very well at the box office.Kuch Kuch Hota Hai (1998) came next, starring Shahrukh Khan and Kajol. The movie was a blockbuster, and for her role in it she received her first Filmfare Award in the Best Supporting Actress category.

After this she signed on several projects. Unfortunately, most of the movies did not do well at the box office. However, Badal was one of the highest grossing films of 2000.

The year also had her in the lead role of Mujhse Dosti Karoge! (2002) opposite Hrithik Roshan which was her first film with India's biggest production house: Yash Raj Films. Although, the movie did not do well in India, it generated great business overseas, especially in the United Kingdom.Mukerji's next release was Saathiya where she played a medical student who deals with the tensions and discontent of married life. The movie was amongst the top five grossing movies of the year. The film was critically appreciated.

Success

In 2003, her movie Chalte Chalte opposite Shah Rukh Khan was a hit.She received various nominations in the "Best Actress" category at all award ceremonies.

In 2004, Mukerji's performance in Yuva was critically acclaimed,[11] and won her the Filmfare Best Supporting Actress Award; the movie did not do well at the box office. Her next film was Hum Tum, which was commercially successful and also won her the Filmfare Best Actress Award that year.Her last film that year, Yash Chopra's Veer-Zaara, was the top grossing movie of the year.Mukerji's performance as a Pakistani lawyer in the love saga was critically acclaimed and earned her several awards.

In 2005, Mukerji starred in four high-profile films: Sanjay Leela Bhansali's Black, Shaad Ali's Bunty Aur Babli, Amol Palekar's Paheli and Ketan Mehta's The Rising. Mukerji received critical acclaim for her performance in Black for which she collected many trophies in the category of "Best Actress" at various award ceremonies. When Bhansali first came to Mukerji with the offer, she turned it down. Mukerji stated that she was not confident enough to play such a role as she had no knowledge on the deaf and blind. Once the director put faith in her, she agreed to do it and intensely studied sign language with professionals. To prepare for her role in Black, she had to go through six to seven months of training at the Helen Keller Institute in Mumbai. Her next release, Bunty Aur Babli, surfaced as one of the biggest hits of the year, simultaneously becoming her fourth successive hit.

Mukerji was offered the lead role in Hollywood film, The Namesake but owing to clashing dates with Kabhi Alvida Naa Kehna, she could not commit to Mira Nair's project.Mukerji had two releases in 2006. The first was Karan Johar's Kabhi Alvida Naa Kehna, the film opened to mixed reviews but emerged as the most successful movie ever overseas. Mukerji's next release was B.R. Chopra's Baabul. An unprecedented Rs. 4 crore was paid to Mukerji for her role in the movie. Although much hyped, the movie did not do well at the box office in India but proved to be a hit overseas.

Mukerji's first release of 2007 was Ta Ra Rum Pum where she played a mother for the first time on celluloid.The movie was a semi-hit at the box office.

In recent times, Mukerji is collaborating with her brother to set up a Television studio.

Personal life

Mukerji comes from a film-oriented family of Bengali origin. Her father Ram Mukherjee is a retired director and one of the founders of Filmalaya Studios. Her mother Krishna was a playback singer. Her brother Raja Mukherjee is a film producer, now turned director. Her maternal aunt, Debashree Roy, is a national award-winning Bengali film actress and her cousin Kajol is a popular Bollywood actress.

Mukerji is a trained Odissi dancer, and began learning the dance in the tenth grade. Mukerji studied at Maneckji Cooper High School in Juhu, and later enrolled at Mithibai College in Mumbai.

Gossip columnists have linked Mukerji to many industry figures, but she has strongly denied every single rumor of romance.Several gossip columns have also claimed that she is regularly in feud with some of the Bollywood actors and actresses, but Mukerji has denied this.

Mukerji changed the English transliteration of her surname from Mukherjee to Mukerji several years ago. At the time, it was reported that she did this for numerological reasons. In 2006, Mukerji stated that numerology was not a concern; her name had been put down as Mukerji on her passport, and she wanted to be consistent.


Controversies

In June 2005, Mukerji was widely criticized following the publication of an interview with British newspaper Desi Xpress. Mukerji was asked to name her idol and she replied, "Adolf Hitler". However, in an interview with Times Now a year later, she denied ever mentioning Hitler's name.

In November 2006, Mukerji was shooting a film in Varanasi when avid fans crowded the set. Security personnel beat the crowd back with sticks. A media storm followed as various groups insisted that Mukerji should have stopped the security guards. Mukerji later issued an apology.

Famous commitments

Humanitarian work

In March 2004, Mukerji visited the sandy dunes of Rajasthan to boost the morale of the jawans. It was for a show where entertainers and stars visit Indian troops in far-flung regions to encourage them along with the NDTV team.

In February 2005, Mukerji performed at the HELP! Telethon Concert to help raise money for the victims of Tsunami in company with other Bollywood stars.

She was highly involved in the Temptations 2005 show in New Delhi. The actress helped to raise funds for the National Centre For Promotional of Employment for Disabled People (NCPEDP), a leading disabled rights' group.Shahrukh Khan and Priyanka Chopra were also amongst the many who contributed to this cause.

Later in 2007, one of Mukerji's sari's in Baabul, designed by Sabyasachi Mukherjee, was auctioned off at a charity dinner. The proceeds went towards a home for girls who live on the Howrah platforms.

Mukerji donated her prize money, her half-share of 50 lakh rupees from her 2007 appearance on Kaun Banega Crorepati with Preity Zinta, to the Holy Family Hospital. She said that this institution looks after children with heart problems which is a major setback in India.

World tours

The actress has been an active stage performer and has participated in numerous world tours. Her first world tour was in the year 1999 with Aamir Khan, Aishwarya Rai, Akshaye Khanna and Twinkle Khanna. It was called the Magnificent Five. The show was widely watched in every city where it was showcased.

Five years later, Temptations 2004 came along. It was the most successful Bollywood concert in its time. Mukerji performed alongside Shahrukh Khan, Saif Ali Khan, Preity Zinta, Arjun Rampal and Priyanka Chopra in nineteen stage shows across the globe.

Special events

In 2005, Mukerji was a guest of honour at a state dinner to greet General Pervez Musharraf in company of the Indian prime minister Manmohan Singh. The government found out that she was Begum Musharraf's favourite Bollywood star and invited her. Mukerji was the only Bollywood star on the elite guest list.

She appeared along with various other Bollywood actors at the Closing Ceremony of the 2006 Commonwealth Games in Melbourne, as part of a performance showcasing Indian culture, on behalf of the 2010 Commonwealth Games, to be held in Delhi.For her three minutes dance act alongside Saif Ali Khan,she was reportedly paid 1.5 crore rupees.

In early 2007, the actress performed with Saif Ali Khan at Vaux-le-Vicomte for Lakshmi Mittal's guests at his daughter's wedding.

In the media

Rani Mukerji was on the top slot of the Filmfare's 'Top Ten Bollywood Actresses' Listing for the last three years in a row (2004-2006).She was also placed first on the Rediff's 'Top Bollywood Female Stars' Rankings again for a third consecutive year (2004-2006).

In February 2006, Filmfare Magazine placed her eighth among the "Ten Most Powerful Names of Bollywood", an achievement she repeated from the previous year.In 2007, she was again the only woman on the list but ranked higher at number five.

On Women's International Day 2007, Mukerji came in the fourth position on the All-Time Best Bollywood Actresses Ever Listing after Madhuri Dixit, Madhubala and Nargis.

She was placed at number #36 by UK magazine Eastern Eye as one of "Asia's Sexiest Women" (Sept/2006).[64] Mukerji was listed on Rediff's 'Bollywood's Most Beautiful Actresses'. In 2007, she was featured in the list of Rediff's Best Dressed Actresses.

Mukerji appeared twice in Karan Johar's talk show Koffee with Karan. She appeared with Kareena Kapoor in 2004. Her second appearance was during the first episode of the second season along with Shahrukh Khan and Kajol. She made her third appearance with Madhuri Dixit as a surprise guest.
she appeared on her best cham shahrukh's show kya aap panchvi pass se tez hain wid karan johar in 2008. she also had gala time in salu's show dus ka dum wid lara dutta. she recently launched hi-blitz magazine. Her Latest hi blitz hotoshoot is hotest in league. on sep 12 she is going to re appear on dus ka dum wid shahid kapoor to promote her next di bole haddipa.

on sep 18 her much awaited film dil bole haddipa is going to release.


Awards and honours

Filmfare Awards

Winner

* 1998, Filmfare Best Supporting Actress Award, Kuch Kuch Hota Hai
* 2002, Filmfare Critics Award for Best Performance, Saathiya
* 2004, Filmfare Best Actress Award, Hum Tum
* 2004, Filmfare Best Supporting Actress Award, Yuva
* 2005, Filmfare Best Actress Award, Black
* 2005, Filmfare Critics Award for Best Performance, Black
Nominated

* 2000, Filmfare Best Supporting Actress Award, Har Dil Jo Pyar Karega
* 2002, Filmfare Best Actress Award, Saathiya
* 2003, Filmfare Best Actress Award, Chalte Chalte
* 2005, Filmfare Best Supporting Actress Award, Veer-Zaara
* 2006, Filmfare Best Actress Award, Bunty Aur Babli
* 2007, Filmfare Best Actress Award, KANK

Rani Mukerji is the first and only actress to have ever won both the Best Actress and Best Supporting Actress trophies in a single year (2004) at the Filmfare.

Bengal Film Journalists' Association Awards

* 2003, Bengal Film Journalists' Association Awards, Best Actress (Hindi Movies), Saathiya
* 2006, Bengal Film Journalists' Association Awards, Best Actress (Hindi Movies), Black

Star Screen Awards

Winner

* 1997, Star Screen Awards Best Fresh Talent, Raja Ki Aayegi Baraat
* 2003, Star Screen Awards Special Jury Award, Saathiya
* 2005, Star Screen Award Best Actress, Hum Tum
* 2005, Star Screen Award Best Supporting Actress, Yuva
* 2006, Star Screen Award Best Actress, Black
* 2006, Star Screen Award Jodi No. 1 (Rani & Abhishek Bachchan) for Bunty Aur Babli
* 2007, Star Screen Award Jodi No. 1 (Rani & Shahrukh Khan) for KANK

Nominated

* 2003, Star Screen Award Best Actress, Saathiya
* 2004, Star Screen Award Best Actress, Chalte Chalte
* 2005, Star Screen Award Best Supporting Actress, Veer Zaara
* 2005, Star Screen Award Jodi No. 1 (Rani & Abhishek Bachchan) for Yuva

Zee Cine Awards

Winner

* 1999, Zee Cine Award Best Actor in a Supporting Role- Female for Kuch Kuch Hota Hai
* 1999, Zee Cine Awards, Lux Face of the Year, Ghulam & Kuch Kuch Hota Hai
* 2005, Zee Cine Award Best Actor- Female, Hum Tum
* 2006, Zee Cine Award Best Actor- Female, Black

Nominated

* 2003, Zee Cine Award Best Actor- Female, Saathiya
* 2004, Zee Cine Award Best Actor- Female, Chalte Chalte
* 2005, Zee Cine Award Best Actor in a Supporting Role- Female for Yuva
* 2006, Zee Cine Award Best Actor- Female, Bunty Aur Babli
* 2007, Zee Cine Award Best Actor- Female, KANK

International Indian Film Academy Awards

Winner

* 2005, IIFA Best Supporting Actress Award for Veer-Zaara
* 2005, IIFA Best Actress Award for Hum Tum
* 2006, IIFA Best Actress Award for Black
* 2007, IIFA Best Actress Award for Kabhi Alvida Naa Kehna

Nominated

* 2003, IIFA Best Actress Award for Saathiya
* 2004, IIFA Best Actress Award for Chalte Chalte
* 2005, IIFA Best Supporting Actress Award for Yuva
* 2006, IIFA Best Actress Award for Bunty Aur Babli

Bollywood Movie Awards

Winner

* 2003, Bollywood Movie Award - Critics Award Female, Saathiya
* 2005, Bollywood Movie Award - Best Actress, Hum Tum
* 2005, Bollywood Movie Award - Best Supporting Actress, Yuva

Nominated

* 2003, Bollywood Movie Award - Best Actress, Saathiya
* 2004, Bollywood Movie Award - Best Actress, Chalte Chalte
* 2006, Bollywood Movie Award - Best Actress, Black
* 2007, Bollywood Movie Award - Best Actress, KANK


Star's Sabsey Favourite Kaun Awards

* 2005, Star's Sabsey Favourite Heroine, Hum Tum & Veer-Zaara
* 2006, Star's Sabsey Favourite Heroine, Black
* 2007, Star's Sabsey Favourite Heroine, KANK

Stardust Awards

Winner

* 2006, Stardust Star of the Year Award - Female, Black

Nominated

* 2004, Stardust Star of the Year Award - Female, Chalte Chalte
* 2005, Stardust Best Supporting Actress Award, Yuva
* 2005, Stardust Star of the Year Award - Female, Hum Tum
* 2006, Stardust Star of the Year Award - Female, Bunty Aur Babli
* 2007, Stardust Star of the Year Award - Female, KANK


Global Indian Film Awards

Winner

* 2005, GIFA Best Actress for Hum Tum

Nominated

* 2006, GIFA Best Actress for KANK

Sports World Awards

* 2005, Sports World Awards Best Actress, Hum Tum
* 2005, Sports World Awards Best Actress in a Supporting Role, Veer-Zaara
* 2005, Sports World Jodi of the Year (Saif Ali Khan and Rani Mukerji) for Hum Tum

Cinegoers Awards

* 2005, Cinegoers Awards Best Actress, Hum Tum
* 2005, Cinegoers Awards Best Actress in a Supporting Role, Veer-Zaara


MTV Lycra Awards

* 2005, The Lycra' MTV Style Awards Most Stylish in Films

Sansui Awards

* 2003, Sansui Awards Jury's Choice Best Actress, Saathiya

BBC Film Cafe

* 2004, BBC Film Cafe Best Actress, Chalte Chalte
* 2006, BBC Film Cafe Best Actress, Black
* 2007, BBC Film Cafe Best Actress, KANK

Other Awards

* 2007, AIFA Awards Best Actress, Baabul
* 2006, Bollywood People's Choice Best Actress, Black
* 2006, 2nd Apsara Awards Best Actress, Black
* 2005, Anandolok Puroshkar Awards Best Actress, Black
* 2005, Bollywood Fashion Awards Celebrity Style Female Award
* 2003, Anandolok Puroshkar Awards Best Actress, Saathiya

National Honours

* 2004, Rajiv Gandhi Award

International Honours

* The actress was honored by a largely foreign audience of 50,000 at the Casablanca Film Festival (2005) in Morocco where four of her movies were presented
Kal Ho Naa Ho (2003) (special thanks)
... aka Tomorrow May Never Come (USA: informal literal English title)
... aka Tomorrow May Not Be (USA: DVD box title)


Mann (1999) (special thanks)

Om Shanti Om (2007) (filming) .... Herself


"Koffee with Karan" .... Herself / ... (3 episodes, 2004-2007)
- Episode #2.19 (2007) TV Episode .... Herself
- Episode #2.1 (2007) TV Episode .... Herself
- Episode #1.2 (2004) TV Episode .... Herself - Guest
Bollywood Queens Vol. 2 (2006) (V) .... Herself (various characters)
"Rendevouz with Simi Garewal" .... Herself (1 episode, 2005)
- Rendevouz with Rani Mukherjee (2005) TV Episode .... Herself
"Tinseltown TV" .... Herself (1 episode, 2004)
- Episode dated 28 February 2004 (2004) TV Episode .... Herself
49th Manikchand Filmfare Awards 2003 (2004) (TV) .... Herself
48th Manikchand Filmfare Awards 2002 (2003) (TV) .... Herself (Critics Award for Best Actress)
"Jeena Isi Ka Naam Hai" .... Herself (1 episode, 2002)
- Rani Mukherjee (2002) TV Episode .... Herself
"Kaun Banega Crorepati?" (1 episode, 2000)
... aka KBC (India: Hindi title: short title)
... aka Who Wants to Be a Millionaire? (UK)
- The New Year Special (2000) TV Episode
Bollywood im Alpenrausch (2000) (TV) (uncredited) .... Herself
rab ne bana di jodi song appearence(2008)
kya aap panchvi pass se tez hain: she appeared wid friend karan johar.(2008)
dus ka dum: trio rani salman and lara dutta had fun(2008)
india got talent on colours tv to promote her next venture wid shahid(2009)
dus ka dum to promote dil bole wid shahid( 12 sep 2009)
di bole haddipa release date 18th sep 09

luv_srk_rani (Sia)
cutykoo20 (Sari)
cute_rabi (Rabi)
Raj*
love srk (Marium dii)
fizzwizz (Farry)
*kuch na kaho* (Nabu) (nabs)
misselegent
heSs
Raniji
Cutiepie Rani
lovly_angel
leomil
Miss.Netherland
Mrs.Eisha.SRK
x_Roshni_x
malkanoor
ash_gem
ahtika
ScorpioGirl
bollywoodcrazed
lilyrose
amina877
svh2010
sweet_kp
Fariha17
misspriya
ronitroy_ria
tangina r
*_Qazi-Fan_*
mansi101590
!*Ammara*!
alifa3
i_luv_jay_sean
hippi2go
sapnokirani24
goodgurl
ar$hi
fabi
habz26
paagalhoonmain
greatttt
saniyaa
Dikte
amina877
Groovychick
gk_09
Tumhari_Khushi
msauspicious
paagalhoonmain
~*Prinkzz4eva*~
lucky_lakshmi
jokaju
vinit_rocks
amna malik
DesiChocolate
greatttt
chahat sharma
sweetrani_neha
atnap
reitsuma67
PopPrincess
*~Misty~*
Bollywood_mad
Sanaa
Nimra_M
pUnJaBiAn_KuRi1
Rani_Abhishek
Sumesh
ar$hi
kittypitty2092
abhayvakil_1992
saniyaa
natasshafan
indiangirl07
simmi~
nailaqureshi
pinkyno1
bollywood_crazed
fariha
cutykoo20
sammie12
bollywood_madz
cutiepierani
cute_rabi
jigglypuff
lucky_lukshmi
Sanya15
queen_of_queens

raidah_noshin
henna042
hunterwali
xxp2xx
Junaid<3
Cutiepie Rani
zermina
coolndevil
-milli-
zareena
unnati
Robinasandhu
mehak_luvs_rani

yug.naksh_4everMAYURfanatic
Feel Free to use any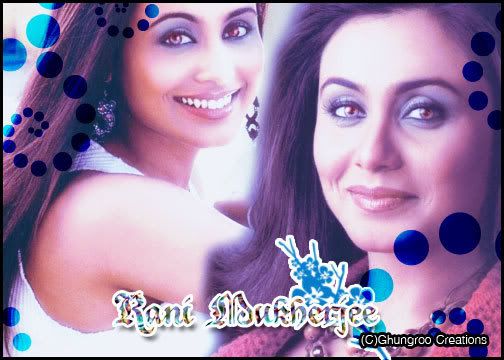 slogan name:- by khushi dii aka Tumhari_khushi
Slogan names by amina
BY amina:-
by Miss.Netherland:-
link of previous fc
forum #8
http://www.india-forums.com/forum_posts.asp?TID=725871
fc#9
http://www.india-forums.com/edit_post_form.asp?PID=15333750&PN=1
i missed some previous links so sorry guys
last but not least special thanx to i_luv_srk_rani for making this wonderful introduction page


Edited by cutykoo20 - 26 February 2010 at 9:37am