Monday, August 31, 2009
Manoo our KPS ka baby
HAPPY BIRTHDAY TO YOU
HAPPY BIRTHDAY TO YOU
HAPPY BIRTHDAY OUR DEAR MANOO
HAPPY BIRTHDAY TO YOU
This is with love from all your NUTTERS and friends.
RAINA AND ALL THE CMS
Manoo our janoo
HAPPY BIRTHDAY BACHA
God gave a gift to the world when you were born'
a person who loves, who cares,
who sees a person's need and fills it,
who encourages and lifts people up,
who spends energy on others
rather than herself,
someone who touches each life she enters,
and makes a difference in the world,
because ripples of kindness flow outward
as each person you have touched, touches others.
Your birthday deserves to be a national holiday,
because you are a special treasure
for all that you've done.
(And guess what it is a National Holiday in UK today
!!!)
May the love you have shown to others
return to you, multiplied.
I wish you the happiest of birthdays,
and many, many more,
so that others have time to love you
as much as I do.
Can't say it enough
Love how you sneak into KPS to talk to us
Love how you make us all go Whoosh with your FF
Love your super hyper energy that you pass onto all of us too
Love your innocence
Love the way you ask about everyone if we don't get a chance to talk
You're my darling baby
I think this is what we'd look like together
Here's a teddy bear for you to hug at night and dream of KG
An IPhone with all AR scenes and KGs number on speed dial
HAPPY BIRTHDAY SWEETHEART!!!!!!!!!
Lots of love, hugs and kisses
Raina, Giu, Miru,Veenzy, Preets, Anu, Zainu and Jenni
Mmmuuuaaahhhhh
SOMYA
aNU....meri jaaaaaaaaaaaaaaaaaaaaaan!!....WISHIN YOU A HAPPIER THAN THE HAPPIEST BIRTHDAY!!....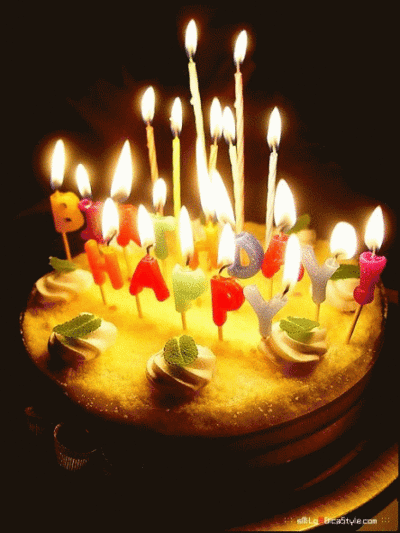 How I wish..we'd have met personally for a badi badi BASH @ ur place...whole o KPS....N KSG sittin towards the centre....n KPS moving around him....duin"HUGA KAHU.."...Tribal Dance...!!....Lolz...
...............U d love to have sucha BDAY BASH wont ye lolz...!!>....I would have gt ye the best Presents I could....Buh I can't...So till the time we dnt meet up!!.....N i can't actually give u a "REAL" GIFT!!!......A small token o mah Blessings..Best Wishes!!......n Congo!!///...This 1z for u.....Hope ye like it!!>..Waise toh I know after gettin this "mithai" frm Mr Mithai Master....
....koi bhi mithai is nt gonna be of the takkar....Buh phir bhi....bIRDHDAY CAKE...




arey yeh toh udh gaya...
...ab toh isse kaam chaalaao...

N sum o the best Chocolates!!..


n ofcourse..<<RASAGULLA>>...
zzz...
....
May the sweetness of all the MITHAIZ ABOVE...Fill ur life With SWEET MEMOS!!....N the Candle frm the scene below......Enlighten your life FOREVA!!>.....LOVE YE loads!!!>...muahz!!Your <<uchalti...kudati>>...NC...
.....
SANI
oh...hello...wht do we have to say...??wht is it 2day??lemme...guess..!!
oh yeah..!!!its my BABBIE SIS' B'DAY!!
HAPPY BIRTHDAY!!!
I HAVE A B'DAY CAKE 4 U..!!
n....
look...i made Ronald McDonalsd...do prprations for ur party..!!
AGAIN.....
HAPPY B'DAY....
my bloved babbie sis.....
so my sis...turned 14!!!wow!!n m damn sure...deese 14 yrs of ur life must have been always happy n gr8..!!
n i PRAY TO GOD....dat d rest of ur life is filled of loadz n loadz n loadz of happiness..!!n not to forget as we R KPSians....so i pray ....dat ur GL thought abt OUR SUPERMAN KG get mre NUTTY!!!
itne NUTTY..dat our GL committeee gets shocked..!![well dey get already..but now more
]
n not to forget..!!!
TUM JIYO HAZAARON SAAL YAHI HAI DUA MERI!!
HAPPY BIRTHDAY TO U..!!!
d tyms..which i spent wid u...r d most precious n happy moments of life..!!dey r like a tresure to me..kept in my heart
n rmmbr......
I LOVE YOU!!
n a tiny winy msg frm....
yes KSG...:-
HAPPY BIRTHDAY ANAMIKA!!
may ur life is filled wid happiness...!!
n I LOVE YOU!!
LOVE
,
KG!!
luv,sani
MIRA
Happy Birthday to you,
Happy Birthday to you,
Happy Birthday dear Manoo,
Happy Birthday to youuu!!
Manoo baby happy birthday jaan. It's only been a month or so since we've really gotten to know each other, but you're a sweetheart. I hope you enjoy this special day of yours, and that all your "Armaans" come true.., I wish I could get Armaan to specially come here and wish youu and sing for youu, remember he's number one on our wishlist..we'll make it happen one day =)
Anyways I bet you're going out to dinner with family..or friends or both?? Want details about your special day tomorrow...
The inspiration to pick this song came from Giu and Veenzy LOLL..hope you like it sweety =) Muahh lovesss <3
TRINZY
TO OUR KPS KI BABY ANAM!!!!
HAPPY BIRTHDAY!!!
Happy Birthday to you!
Happy Birhtday to you!
Happy Birthday to Manooo baby
Happy Birhtday to you
Happy Birthday Sweety Anam!!
my London saaathi, i lubs you alottt!!
and i hope you have an AWESOMEEEEE FABTASTIC BIRTHDAY!!
hope all your dreams come true and remember to have tons of fun today!!
you've become such a special part of KPS Anam, you are or KPS ka baby, so this is specially from Armaan to miss Anamika!!
Love youuuuuuu Manoo baby
Love from Trinzy Winzyy!!
have an awesomee day!! and remember Armaan loves you always
RINKU
Happy Birthday meri London Partner......meri bacha......meri Senior TACOS ki Apple....meri Manoo!!!!!!!!
Today i wish you all the best in turning 14!!!! Your one years older today but to KPS your still the KPS's baby! How much older you get you still remain our kid! We have adopted you!
Did you really think we had forgotten your birthday hun? LOL....how can i be khatti with my Manoo baby when i pretended in thinking that you had not told me when your birthday was and i had just missed it!
Our Ghabbhar ji...Teacher Rainu here is all behind the surprise for your special day! We all wanted this day for you to remember forever and ever!
I got this for you Manoo which i think you will love! You wont be able to keep it away from you once! Its a want to see present!
I want you to go whoosh at it all the time today as it is your birthday!!!

Like this:

I also want you to also go woosh at your master piece work where you made everyones heart go dhak dhak!
Ammy jumped inside her room through the window and held Riddhima like no tomorrow. So tight that Riddhima had no air to breath. All she could feel were his fingers run through her waist up to her face. She felt shivers through her body. She didn't know what was happening to her. She was anticipating for more. Their faces came as close as possible like 1 centimetre away form their lips touching. They could feel each others breath in their mouths. Riddhima eyes were closed and her hands were shivering as armaan put his hand on her cheek caressing it. She could feel his other hand crawling up her bare waist. She felt goose bumps around her body. She couldn't control herself anymore. She was feeling every light touch of him. From his feet to his hair. As armaan brought his face closer to hers their lips were slightly touching. Not being able to control herself both started kissing each other with a lot of passion. Their tongues twisted from one side to the other and around. They were enjoying each second of it. The kiss lasted for 2 minutes. After that they were still cuddled together closely as armaan nuzzled in her neck. He kissed her neck form one end to the other as ridzi just enjoyed each second expecting to be dropped into bed any second. As Riddhima stated stiffening he pushed her hair back with his gentle hands tightening her closeness with her. Riddhima rested her soft delicate head on his chest. She slowly opened his buttons form top to bottom. She took of his shirt as ammy stared at her beautiful looks and body. He had never seen someone so pretty and hot. As Riddhima chucked his shirt off armaan pulled her closer to his bare chest as he was totally shirtless now. As they nuzzled with each other Riddhima ran her hands through his bare chest feeling the shivers through her back spine. Armaan slowly took her dupatta and chucked it as it ran through his face leaving him look sexier than ever. His sexci eyes were staring at ridzi from top to bottom unable to look anywhere else. Same was happening with ridzi she couldn't see anything else there but armaan and his sexci wexci eyes looking back at her beautiful face. Both were not in their senses and were ready to do anything. Armaan laid his muscular hands on her shoulders and gently placed her on his lap. They shared another passionate kiss. After a few minutes armaan kissed her on neck and slowly going up kissed her cheek then eyes then forehead. Riddhimas eyes were closed. Even though her closed eyes she could see armaan kissing her. She could feel his little pecks on her face. She was so living the moment. She so didn't want this beautiful moment to end a moment she will cherish for life, a moment she will never regret. After all this closeness they shared a very close and tight hug. Armaan ran his hands up and down her bare arms which made her shudder. She got up and walked off to the bathroom and when she came back she was in a silky pink gown which made her look hotter than ever. Literally as soon as she closed the door armaan pulled her towards him and first whispered in her ear "YOU ARE TOO DAMN HOT" she laughed and walked off but before she could armaan held her by the hand and pulled her towards him. And held her soft and hands and kissed them slowly. She put her arms around his neck and pecked his nose. They rubbed their nose against each other giving a sweet smile. Armaan winked at her which made her blush'' he slowly picked her up whilst ridzi just glared at his handsome face. .as he walked in a very slowly pace taking mini steps' he kissed her forehead. He slowly placed her on the soft and bouncy bed. As she sat on the bed she pulled armaan towards her and gave him a short and sweet kiss on his lips. Smiling armaan sat down beside her. Ridzi lying beside him placed her head on his shoulder. Armaan arms around her. They both looked at each other giving a beautiful smile. Armaan slowly turned so he was facing her fully. He placed his hands on her shoulder. Ridzi closed her eyes feeling her gown sliding off giving her Goosebumps'''''.
Happy Birthday once again Sweety!!!!!!!!!!
AMBREEN
Hey Anam
HAPPY BIRTHDAY BUDDY
happy birthday to u happy birthday to u happy birthday to dear anam
anam a sweet girl who came to kps
anam name given to her from kps buddies or say kspians
on a special day anam was given the permission to join kps
and believe wht it really was a day which was special for all of us
cause she made us all so happy
she made us smile made us laugh and gave us plenty of special moments
which we will cherish for ever

we love u anam all of us
and we r so happy tth u r a part of kps
and u r an kpsian

on 31st august a special girl came into this world
who grew up to become a ksg lover
who grew up to love dmg
and who grew up to join us in our second home

here is 31st august again
and on this special day we all want to wish her
and celebrate this day
and say thanks to this day which brought her to this world
so tht she would meet us and become a member of kps

happy birthday
HAPPY BIRTHDAY
may god always shower his blessings on u and give u whtever u desire
may u get whtever u wish and may the almighty fulfill all ur wishes
and give u immense happiness and may sadness never touch u
may we always be together like this
and a special wish may u meet ksg soon (meri liye bhi dus kar ha loll)
love u lots
and happy birthday once again
may u have this special day again and again in ur life and may we always wish u like this year after year

in short
we all love u
kpsians love u
and
happy birthday
enjoy this day to the fullest and remember us too lol
to end i would like to say
HAPPY BIRTHDAY
DHRUVI
(Another surprise coming up)
Hey anam My lil's sis many many happy return's of the day...
Hope u get each n every thing in ur life(KG too)....
May god take all sorrows of ur life.....
N whenever u r alone don't forgot that we r with u always in which ever condition u r......We r always with u...Just remember....
U r our sweetheart.....Manooo....
Frm love ur KPSIANS...
ANGII
HAPPY BDAY manooo.......
im just sneaking in.....
to say that....
i m sooo glad 2 meet the baby of KPS
u r sooo cute
and gladly younger n cheekier than me
i hope u i hope u succed in every aspect of life may god always keep u healthy n wealthy
have a blast on ur bday
muahhh
here are your GiFts......
here is your bday dress
just kidding
hw abt this 1........................
and this 1 from our jannu AMMY...............
accept nahi karogi?????
HAPPY BDAY 2 MANOO happy bday 2 manno HAPPY BDAY to dear MAno Happy BDAY 2 youuuuu................
love u loads
angiii
MITHILA
anam
happy birthday dear
bhagwan bhi apne aap par gurur kar raha hoga
usne tumari jaise pari ko banaya
jo sabko hasati hai aur sabsepyaar karti hai
aapko apka karan zarror mile yehi dua hai meri
khush rahozada arzoo hai meri
happy birthday dear
miths
PERIN @ karans_angel
To Anam,
well i may nt b ur close frend bt i want 2 tell u that i alwayz love reading ur ff n alwayz wait 4 it....i wish u a very HAPPY BIRTHDAY n i pray that all ur wishes come true....just remain d same alwayz.... n thanx 4 making me ur frend...u r really very sweet person....
n 1 more thng where is d party dear??? m nt gonna leave u widout giving me party...
just kidding....
this is 4 u..
this 1 is really very special...
hope u like it....
love,
perin...
ZAINAB @ SCORPIO95
HAPPY BIRTHDAY ANAM!!!!!

Wish you a very happy birthday. hope you have a lovely day. from Zainab. (scorpio95)
@ANEESHADGR8
happy birthday anam....
RESHMA @ KASU_FOREVA
Hey Anam...Happy Birthday yaar...hope all ur wishes come true...
and have a great day....ur a wondeful writer...keep on writing more...
love u and happy birthday again sweety...
Love Reshma
RIYU @ ANGEL_RIYA
Dearest Anam,
How u sis??i hope all happy today!
HAPPY BIRTHDAY ANAM!!!
May God Bless You And Hope You Have a Great Life Ahead!
To be honest,I don't really know what am I supposed to write right now but I just hope that you get my hearts feelings into your heart!
I won't write much as I don't know what to write
You rock as a friend and writer both...oh I'm sorry..as a sis too!
Love You Always,
~~Riya~~
Riyu for u,right??
Once more,
HAPPY BIRTHDAY!!
Will be stopping here as I'm getting nothing to write now
But I know u got my heart's feelings into your hearts!
ILY Always!
NIDHA @ NIDHA1983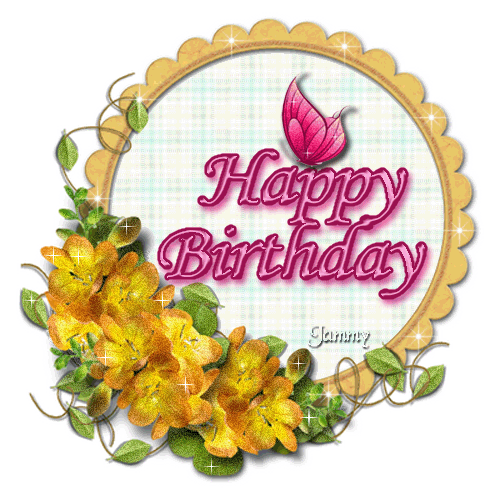 "Dance among the ribbons of the birthday balloons. Smile through the lit candles and sing to the classic happy tune. Eat the cake of wishes, frosted with sweet dreams of parties to come. Blindly swing at the flying unicorn, sending treasures across the lawn. Spin among the music and laughter in your perfect party dress that's brand new. And till next year my friend, Happy Birthday to You."


Nidha
SWAMI @ SWAMII92
hey Anam MANY More Happy returms of the day..............May all ur wished come true today n good luck for ur future too
Finally once again Happy Birthday to u n haan tks Raina for informing me through your pm
regards
swami
@ARLOVENEVERFAD
Wishes you a very HAPPY BIRTHDAY!!!!!!!!
DEEPIKA @KARANSHARDA_FAN
Hi
Happy Birthday dear
MAny MAny happy returns of the day
may ur all dreams come true
have a blast today

deepika