Dear Readers,
We r here to express our appreciation
to an IF member who has a very special place in hearts of all RMians
d person who has been here Since d start of RM love story
Since d first RM Resort
And at every place where RM could be..
She has been very prolific in everything she does
whether making VMs or writing FFs
RM fans r very glad to have one such person among us..
Her awesome VMs r a spirit lifting experience for us and
her FFs have been everything from cute, romantic, adorable to
emotional, touching and passionate
Everything that we ever wanted to see in d show..
thnx
Maryam
who we all affectionately know as
Imane

for satisfying our hungry souls with ur awesome works
We r enormously grateful to u for doing it all
And sharing them with us..You are simply awesome!
Your stories have always been something each and every one of us looks forward with eagerness!
Each story.. is very unique.. and very touching..
They are such beautiful pieces of work.. that we never feel like letting go off..
Thank You so much once again for such beautiful pieces of writing..we hope to be graced with them for a long time to come!
Thank You
The Fear within
Rahul Muskaan Story House
It had to be you
Jeenay kay isharay milgaye
Humrahi

Sab93:
Thank you sooooo much Imane, for writing so many RM stories that have touched my and every other RMian's heart. Your ffs have been full of so much emotion, and passion and have described RM's love in so many diverse, unique, and cute ways. Thanks, again for taking time out of your busy life to write so many wonderful stories on the amazing RM.
luv,
saby
rapi_c :
hey imane, i've not been a regular in comments to ur FFs but i love ur writing..
especially range of feelings and emotions in them.. u r very good writer
hope to see more of ur FFs..
sweetsugar:
"Let me say thank you for the gift
And more thanks for the thought
The greatest thing I can thank you for
is all the joy you've brought."
We would like to extend
our deepest gratitude to you
for the joy and warmth
you bring into our lives.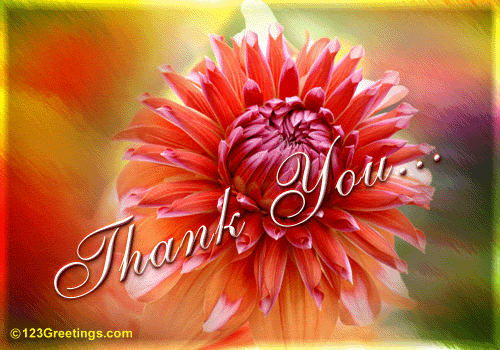 MuskaanGarewal1
Imane,
I have just a while back joined IF and once i have, I've been able to read amazing stories on Rahul and Muskaan. I am so attached to your Rain story. It was just so pure, so real. It showed emotion and just showed their love. You're such a talented writer and you make absolutely amazing VM's on Rahul and Muskaan. I just like to thank you for writing beautiful stories as well as making beautiful VM's. I hope you continue to write these heartfelt stories. Your stories are loved and so are you!
Keep up the beautiful work,
Siddhi

paki_angel
Hi Imane, ive just rcently bcme RM fan............ n every1 knws der r not many Rm scenes being shown
, so i have bin living off RM fanfic's
n u girl r one of talented fanfic writers dat grip me wid da story as ur evry scene is clearly visualised in ma hed
(which makes me more addicted to RM
)................
THANKYOU IMANE ............. for such talented n cho chweet n romantic fanfic's....
THANKU, THANKU, THANKU, THANKU, THANKU,THANKU , THANKU, THANKU, THANKU, THANKU, THANKU, (TAKES A BREATHER N CONTINUES)..................................................................................................................

Xx GHOSIA xX
AshuYuvi4life:
DOST!!! Okay... well I really don't know what to say because I say it all to you in our constant PMs to each other! First, I knew you as the member who was one of my most faithful readers. Then I knew you as the member who made really nice VMs. Then I knew you as the member who was an exceptional writer. Now I know you as a friend. Meri dost... with whom I've shared a lot of things I might not share with others. Don't ask me why. I don't have an answer to it. Well anyway, I just want you to know how much I love your writing and more importantly... you. Your beautiful personality reflects in your writing. I can see it. You are an inspiration to a lot of writers. Don't ever stop being who you are... Thanks for the smile you bring on my face through your writing and presence in my life, even in my toughest times. I love you dost...
Love you hamesha!
Komzie
lovebapu18
ok i knew i said that i don't know how to thank people, but it doesn't hurt to write one line of thanks so here it it:
THANK YOU Imane for the MOST WONDERFUL rm fanfics/stories/vms!!!
Radhika Shah :
Hey imane!!
Thank you so much for the wonderful FF and short stories you wrote for us.. It was really nice of you that take some time to write for your friends and give them such surprise everytime....
You have a really nice imagination that you write so Amazing!!!!!!!! Keep giving us surprise....

Namrata_12
Imaneeeeeeee!!!! How can i thank you?? My thanks is really nothing compared to all your writings! They are the best ever, so romantic, so sweet! You are an amazing writer, and your FFs make our day ;)
i might have not commented on ur Vms or FFs, but i do read them and watch them all!
Dont ever stop writing about RM, no one can ever write better than you, and keep those FFs coming with more romantic and sweet parts that we all are dieing to watch in real :)
If all your FFs would go to the CVs, im sure Rm would rockk!
Keep writing, and thanks again for all the FFs
Take care,
~Namrata~



ibdt2004

Imane!

Tumhari stories mai kuch jaadoo hai.. that leave me spellbound for a long time after reading each part!
I throughly enjoy each and every ppart of you updates!

Thank you for such beautiful writing that is so beautifully written that I can imagine each and every bit of it..

Thank You very much once again.. for all the cute, hot, sweet, beautiful, and lovely stories you have written on RM! I love each and every one of them, and I hope I will get to read more and more of them!

THANK YOU IMANE!!!!!!!!!!!!!!!!

~ Shilpa



ejaz_lover

I love you Imane! Thank You for everything! :)


for Imane:
I hope you like them :)
We Love you Imane!!
I want to thank every RM FF Writer. Thank you Namrata for the list:
Mansi- After Marriage, Kismat ka Khel
Tina- Fatiny
Cute Gauri- Pehli Nazaar mein
Love_Rm_Mayur- Someone Somewhere is made for you, Pyaar hai ya sazza
Imane- It had to be you, Fear Within, Humrahi, Rahul and Muskaan's Story house, Jeenay ke Isharey Mil Gaye
Raym- English Babu Desi Mam
Surbhi- Tu Zindagi hai
Dmg4ever- Bachpan ka pyaar
Radhika- Pyaar mein kabhi kabhi, Rahul and Muskaan an Ekta Parody
Apoorva- Rm FF inspired by the movie Ishq Vishk, When hearts met, Rahul and Muskaan Story, Rahul and Muskaan Story # 2, Rahul and Muskaan Diaries,
Nadz_J- Pyaar ka bandhan, Tumse Hi
Nayab- Lifeline
8484448- Met by chance
Kanika05- Perfect Soulmates
SuhaniSonia- Rahul and Muskaan in Lonavala, Jab we met again, My very own Rahul and Muskaan dream
Komal- Rahul Muskaan Dream FF, One shots- Kya yeh pyaar hai? One shot- Tera mera Pyaar, One shot- Yaadein, Rishta
Sakina_Chatterb- Amor, khamoshiyaan gungunaney, one shot- Unspoken words, Rehna Tu
Zen girl- Always smile, Pehli Barish,
Shilpa- Ishq hua
x!reema!x- Pehli Nazaar mein
Lali17- Dil ki Chahat, Jab dil milley
Muskaangarewal1- Na jane'.kya ho gaye
Peacewithin- Love lust Betrayel
Mini- Dare to love
Spln- Love Necessitates itself
Muskaan- RM FF
Sunita- Iqraar or taqraar
Pragati- Jab we met
Shazia- Rm FF
Ika- Ika's one shot Rm stories
Namrata- Mujhse Dosti Karoge, Na tum jaano na hum

Here is a siggy for you guys :)
Imane's Introduction : rapi_c, ibdt2004

Signatures : Mehek22 and karan05 (Thank you so much guys)

List of all RM FF Writers: Namrata_12

Masterminds : ibdt2004, KasuPremeer, lovebapu18 and ejaz_lover


PS: The names of only those members are included who hit the 'Like' button in her 'Rain' RM Story. I am sorry if your name was not included :(


I know I took forever to make this post. I am so sorry!! :(

- Mewi