So guys this FC is for all the fans out there!
Who are completely angad crazy!
angad is the hottest guy on TV, the sexiest, and the most talented..
so everyone here is your chance, welcome to the fabulous FC of humara apna alekh...
Angad Hasija, born and brought up in Chandigarh, is a smashing model from Punjab. This punjabi munda has the looks, demeanor and talent, all put together to make the young, old and even the disinterested to sit up and take notice. He is the interior designer and before entering the world of television had designed bungalows, hotels and offices. As a family business, he has a showroom of Italian paintings and decorations.
He has won the Mr.North Peagant and and had done 50 punjabi music videos. He had also won the Best Debutante Actor in the 8th Indian Telly Awards 2008 for his role in Sapna Babul Ka...Bidaai show.
Today, Angad Hasija, known more famously as the schizophrenic Alekh from Sapna Babul Ka' Bidaai is playing one of the most challenging, mentally-exhaustive roles on television, where always the strong-willed Tulsis and Parvatis have been ruling the roost.
His beautiful wife's name is Pari & he has a baby girl named angel....whom we are dying to see!
He plays alekh's role so flawlessly that nobody can ever play it better than him! He's truly a GEM!! The BEST and most Talented actor on TV today!
And one of the sexiest and hottest looking man alive in the world!
You know that nobody can match up to his most innocent puppy eyes or his most killing smile with the cutest dimple ever!
Both these things give you an angad-0-attack and makes ur knees weak & melts your heart
His adorable expressions as alekh are as adorable as ever!
He makes the best pair with sara as sadhna which we are over-obsessed with
8th Indian Telly Awards 2008 ~ Best Debutante Actor
Indian Television Academy Awards 2008~ Best Actor
Star Parivaar Awards 2009 - Best Beta (As alekh)

- Best Pati (As Alekh)

....... And every girl wishes to be his queen




(thankyou sadia for all your help :D)










Note: We are going to honour a member every week as " Angad Deewani Of the Week"...So guys please post article,videos, pictures, siggies, be active, love angad, keep being crazy about him, & HAVE FUN!
Don't Forget To Visit Angad's profile on IF everyday & comment!
Here's the link:
Angad's Birthday 2008
http://www.youtube.com/watch?v=PEwCwKpMzRg
Angad in nach shastra
http://www.youtube.com/watch?v=SVO8T4Yc3Sg
Angad in nach shastra 2
http://www.youtube.com/watch?v=MniiwuNqJeU&feature=PlayList&p=A5C20DD517E03CBA&playnext=1&playnext_from=PL&index=31
Angad's birthday 2009
http://www.youtube.com/watch?v=s0vTO02EEm4
Angad buying mangoes
http://www.youtube.com/watch?v=d-2qdoc_p0Y
angad & sara performance in spa 2008 (MY FAVOURITE!)
http://www.youtube.com/watch?v=6sPSmmA04MM
more will be posted soon....
& keep saying.....

Good, Good,very good.. I like it i like it!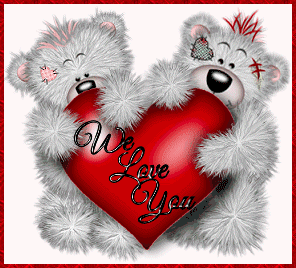 Edited by MrsAngadHasija - 22 August 2009 at 11:20am