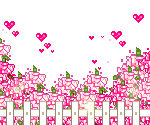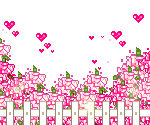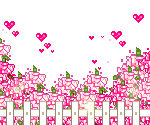 Rosa Desam - Kootam 1
The morning rays strike upon the moist grass.... light breeze makes a round around the Desam. It is an empty sight at the streets of Loyala Kallori... yet so beautiful, flanked by tall flowering trees and a carpet of rose petals along the side walk on either side. A lonely figure slowly walks along the side walk... the movements resemble that of a walking robot. As the feet plant firmly against the soft petals, soft whimpering noises are heard.... that to be from the joints of the robot like man, who is invisible to the eyes!
Sogathil Moozhgirupavan Yaar
...??
Soon the sun dances its way up, and the rays shine into the eyes of the man. As the screen zooms out, he is identified to be none other than the robot Dhilla of Alangolangal..


Dhilla chichunguching chichunguching... Dhilla..chichunguching chichunguching..

Kaalathal azhliyathathu Dhilla kaadhal!
Evanathu vaazhkaiyo azhinthupona paadal!
Kangalil nulainthaal oru devathai...
Evanukku Vaaithatho 7 1/2 sanniyane....
Pottuvittan saniyanai bhaniyanul ...
(writer's note: dear poets... maaf karo naa
)

Yaar ivan kaadhal nayagi?
30 Varudangalukku munbaga... 30 years ago.....



Near Loyala kallori...
"Ka ka ka ka.. kalluri saalai.. ka ka kalluri saalai.." ...
many boys sing and dance as they sight adhuchufy gals. Dancing among them is Dhilla, whose attention is stolen by a woman in a ksasangal selai, kattatha mudhi, kalainchirukkum pottu, and ennai vadiyara mugham.... he forgets to breath for a minute.... as the following song plays in his head....

Aval appadhi ondrum azhagillai...
Avalukku yaarum idai illai...
Aval appadhi ondrum colorillai..
Aanal athu oru kurai yillai...
Aval perithaai ondrum padikavillai...
Avalai padithean mudikavillai...
Aval uduthum udaigal pidikkavillai...
Irundhum gavanikka marakkavillai....
nananaanaa nanaana naananaana nanaanaa naananaaanaanaaaaaaa...
(writer's note: Na. Muthukumar sir... manichukonga
!!!)

... and Dhilla goes into a dreamland.
On the otherside of the street.... another man vettiya sits on the wall and notu vuttufies this woman as well. He is none other than Poongavanam aka Poonga Maama of TMS. He slowly makes his way upto the lady, as she prepares idhilis and vadais to sell. In the pretext of buying a couple of rock like vadais, he asks for her good name. Antha ponnu appadhiye looku vittu... "yeaaaann... illainna intha vadai ulle pogathoo? hmm.. sari sari.. yen peru Bhagyam.. athan... TMS Bhagyam." Poonga memorises her speech in his head and tries to play it as he walks back
..... fortuntely forgetting to eat the hard rock like vadais.

Paarvayil nuzhainthaal ival...
idhaya kadavai thiruanthu!
kaadhalil malarnthaan ivan....
vaazhkai thunaiviyai kandu!
Kandathum mothala?
Vanthathu kaadhala?
Bhagyathin idayathai kollaikolabvan yaar...
Dhillava... Poongavaa?
Kaalam bhathil sollum...
(Writer's note: kavithai kavithai
once again maaf karo
)

On monday morning, Dhills gets ready stylishly in a flared bottom dress pants and a shirt... he combs his hair for the first time and rushes off to Loyala kallori vaasal. He is in for a shock when he reaches there....
Dhilla sees a man go on his knees in front of Bhagyam.....

Yamma Bhagyom.. Naan theen Poongavanom.... Naan ithe solliye aaganum
hmm.. nee rombha shokku pulle..
ithu eppadhi evlo azhaga oru.. chee...
hmm evlo azhagai paathirukka maataainga..
naanu onnai premikkuthu
...
Munthinam paarthene... paarthathum thotrene..
Salladai kannaga.. nenjamum punnanathe...
ithanai naalaga... unnai naan paaramal
engu naan poonenoo...naatkalum veenaanathee...
(writer's note: Sorry VA song lovers
)

Bhagyam is awed by the song... and eventually manathai parikoduthaal to none other than Poonga.... Intha ponnana nerathil, aazhangati (hail) mazhai pozhinthathu.... The love birds first flee the scene.... followed by the rest. However a heartbroken Dhilla remains out in the rain.. trying to recollect what had just happened. As the hails hit him, his joints feeze one by one... soon he becomes a robot man, what he is now!



Back to Present........
A lone tear rolls out of his eyes.... the usual mad gleam in the eyes are replaced with sorrow...as he thinks of his Bhagyam... uttering..

will he unite with his first love Bhagyam???
Rosa Desam - Kootam 2
Along the Marina Beach.... a man in azhukku shirt and unkempt looks, mogathilla vervai and ennai vadiya vaidya, scratches his head and skips across the sand. Some of the tourists are amused by this person, and wonder who he is.
yaar intha nabar?
A guide explains... "this manu iss ya very immsai... no no.. very thollai... seven years... viewers go kaandu kaandu... no relief.... then they givu aapu.. he become like this
."
Nadanthathu yenna?
2 years ago....


At the Marina beach... a man in black shirt with oily face and unkempt hair sits there. Beside him is a beautiful homely lady... Both stare at the dancing waves... The man breaks the silence...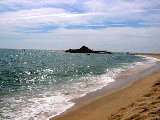 "Abhi.. Abhi.. intha azhaigalai paartheengala.... aalamana kadalila moozhgama... jollya midhanthu karaikku vandhu sernthudhuthu... manishanga mattum yean abhi soga kadalila moozhgiraanga! hmm.. ithukkellam oru vazhi irukku... friends. Intha ulagathila friends kedaikirathu rombha rombha kashtom... Aaana, naan rombha lucky! Yenna ennaku oru aathma arthamana thozhi neenga kedachirukeenga... Ongalai naan kannum karuthuma paarthupean! Idhu onga mela sathiyom sathiyom sathiyom!!!!!" Ada...sollurathu yaaru theriyumillai..namma Tholze thaan
.
Tholz continues... "abhi abhi... onga uyir thozhan pagathila irukeen.. neenga enna gumbinnu kedakureenga?"
Aatha abhi breaks her silence... "Tholkaapiya.... neenga kadalaipoduratha niruthureengala??... ennaku rombha pasikkuthu.... ponga poyii.. sundhal vaangittu vaanga...!"
"Ayoo Abhi ... naanaa? Sundhala .. inge ?.. enge kidaikkum??" wonders Tholz.
Abhi replies "athu ennaku theriyaathu.... aana intha chinna othavi kooda unga aathma arthamana thozhikku seyya maateengala?"

Soul mate nnu keetathum.... Thols rushes off in search of sundhal. A pair of eyes keenly observe his movments.... the mad gleam in the eyes deepen....
Minnal vegathil vanthanga.... Tholzin utchi mandaiyil potaanga....
Aahaa...yappa yaar intha punniyavaan??
"aathaaaaaa..." screetches Tholz and his eyes fall upon a newly married couple. He slowly falls uttering the words "ennaku kalyaanammmm...."

Back to Present........
The man in azhukku shirt and unkempt looks... is none other than Tholz. He is enjoying his sundhal..... and as one notices closely they see a manjal kayuru hanging out of his pocket
.
On the other side of the beach, a lady in a peach sari walks along the soft sand... tears role down her eyes.... and her mind voice speaks... "vaazhaila ennaku kedatcha ore oru santhosam.... my aathma arathamana nanbhan Tholkapiyan thaan.... but en thorathishtam... he's become like this now...." As she immerses in her thoughts, she forgets everything around her.
A pair of eyes suddenly notice her.... the owner of the eyes, throws his pack of sundhal and takes out the manjal thaazhi and rushes towards her.. chanting.. "ennaku kalyanam... abhi abhi.. ennaku kalayanam...abhikooda ennaku kalyanam"

Vazhai Meenukum Vilangu meenukum kalyanam
Antha thenakuni kootamellam oorvolam
Antha nadu kadalil nadakuthaiya thirumanam
Angu asara kodi aalukelam kummalam
Oh o oh ....oh o oh ........
Kalyanama Kalyanam kalyanama kalyanam
Kalyanama Kalyanam kalyanama kalyanam

Abhi sees Tholai charging at her... with a thaali in his hand. Her eyes pop out.. no second thought.... and runs faster than B.T. Usha.
Abhiyin gathi yenna?
Sorry for the delay
... we'll def. update the remainder soon


Edited by aisha_muka1984 - 16 August 2009 at 9:15pm