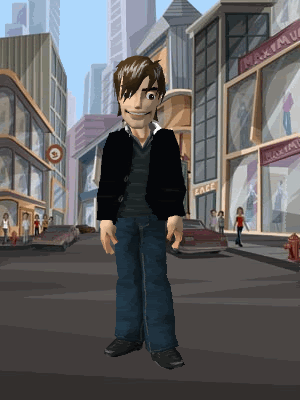 Very few people know this, but the Apocalypse won't just be all about plagues and famine and tsunamis and other cheerless events.
No. The majority of suffering is destined to be caused by fashion,
or rather, the lack thereof.

-Hope Alexander

Every Celeb has Fashion Faux Pax-Some rare,
Some.... far too many.
We dedicate this FC to a few of those many moments
when our stars made some terrible style "mis statements"

But first thing first,
Let us warm up with a couple of pics which caused us to swoon over our favorite onscreen couple Rajeev and Priyanka-



Fashions fades, style is eternal
- Yves Saint Laurent






Dont they look foxy and fabulous and inspire us all to do the same when they stick to their gut instead of being fashion victims?

"what the hell were they thinking
moments


"Fashion must be forever new or she become insipid"

-James Russell Lowell.


While we admire and appreciate your effort at pushing the boundaries and being fearless when it comes to what ur wearing , we think you may have become a little too fearless because the choice of color, length, style....everything is just plain wrong!


"When in doubt, wear red".
-Bill Bass

But did you really have to take this advice so seriously Rajeev? That blazer spells disaster!





"The best color in the whole world is the one that looks good on you".
-Coco Chanel


Priyanka however doesnt agree!!She chooses the most outrageous and hideous color coupled with a disastrous hairdo for this get together...........Wish you were still around Coco!


"Men act like women and it's difficult to have a relationship because I like men in that old fashioned way"
- Sharon Stone
We second her Rajeev, what is up with the purple ?



" Im an impulsive shopper. If I like anything I pick it up immediately and do not think twice before spending"
- Priyanka Bassi


We request you to think a million times before spending on such hideous outfits.

On the plus side, the outfit makes her look really svelte.



"I am yet to discover my style statement, i.e if i have any. I guess it could be my knack of not being in sync with the latest trend"

- Rajeev Khandelwal

We believe you!!!



"Fashion condemns us to many follies; the greatest is to make ourselves its slave"
- Napolean Bonaparte



They took bling to a whole new level when they appeared at the award function in Mauritius.

Two words - cham cham!

"Elegance is a question of personality, more than one's clothing".
- Jean Paul Gaultier

Well said Mr Gaultier,
We love and admire our couple despite these forgettable goof ups!


DISCLAIMER: All above was done in alight humourous manner on their fashion nothing offensive to any member nor to Rajeev or Priyanka . we all Admire them thats why we r here.
(Thanks alot Ashi for all the idea writeups and arangements and also su di and shai for allignment)


Edited by digimon_pokemon - 09 August 2009 at 12:25pm