Hey guys,
actually i just came up with this idea today n thought of implementing it. I will be updating this story regularly if you guys like it, so pls press the like button if you like it.
SCENE 1 (how they first meet when kids):
Tapasya has just returned from hostel and is loving it. She had made many friends in the hostel.
Tapasya- Ma, hame bahut achcha lag raha hai, teen mahine baad ghar aaye hai na !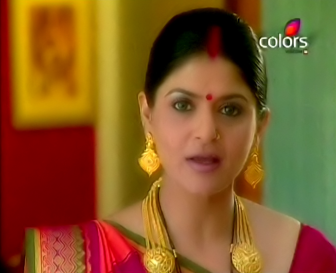 Divya- Aur pata hai hamne aapke liye kya surprise plan kiya hai? Ham aapke liye ek dost laye hai ! Ye hai Damini ki beti, Ichcha.
Tapasya- Ichcha? Kaisa naam hai.......ham usse ek baar mile ma?
Divya- Kyun nahin beta, aapke liye hi toh ham use yahan laye hai. Ab uske saath jitna chahe kheliye !
Tapasya and Ichcha go to her room.
Ichcha- Ji wo mera naam Ichcha hai(stammering)
Tapasya- Aur mera naam tapasya hai. Tum kaunse school mein padhti ho?
Ichcha- Ecool (the way she says !!!)? Mein kabhi kisi ecool mein nahin gayi.
Tapasya- Kya? Tum school nahin gayi? Toh tumne dost kaise banaye?
Ichcha- Mere koi dost nahin hai(ok so in my story,there is no bajju, taklu or cookie).
Tapasya- To aaj se hum dono dost hue !!!
They smilen laugh n play. By a month, they are best of friends !!!
OK GUYS I GOTTA GO,IF YOU LIKE MY POST THEN PLS PRESS THE "LIKE" BUTTON SO I CAN CONTINUE IF YOU GUYS WANT ME TO !!!


Edited by Delcy - 23 July 2009 at 4:47am