I wish you love and laughter,
happiness and cheer,
I hope that you'll have fun
today...
And throughout the coming
year.
I hope your aspirations will
become reality....
I hope you'll be exactly what
you really want to be.
But most of all I hope this
birthday's better than the
rest...
For you're a special person
who deserves the very best!
~ Angel.4u ~

and message from me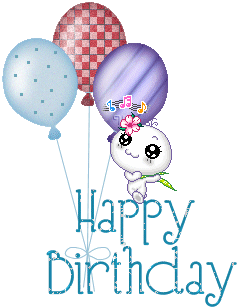 May God soften the pillow you rest your head on at night
May He make smooth the path you walk by day
Not just today but everyday
You'll always be forever young.

may god bless u my chutku
Love Rashi