Title:Tere Liye:
Genre: a fun-loving, romantic with touches of comedy
sumtimes it can be sad
but rarely


Hey everyone...

I'm back again with another FF... Okay i know i've got few still running but cant help it, when a idea clicks in my mind i dont get peace until i post it
sorry for that but you have to bear with me
By the way i just started following MJHT since we dont get star channels
we miss out on the best series but just few days back i decided to check what MJHT is about and i simply loved it... i watched few SaJan and MayUr scenes and fell in love with both couples with there unique style
then this idea came up and i decided to write an FF on my new found love
MJHT
so yeah here goes...

My first MJHT FF, Hope you like it!


~:~:~:~TERE LIYE~:~:~:~
Tere liye is a story of friendship and love... how these two beautiful relations change ones life... how it changes the lives of the four main protagonists...

~:~Character sketch~:~
Samrat malhotra:
is a spoilt brat' he's brought up by dai ma and she's the only one who can hit sense into his little brain' he's parents her socialites that never take out time for sammy' he is really depressed from the inside but never shows his pain' he's life revolves around his college, girls, basket ball and his dai maa aka babes'
 
Nupur singh:
ludhiane ki shaan and her papa aur bebe ki ladli' she's naughty, cute, funny and sweet but at the same time she knows how to get out her work, because of this sometimes she tends to hurt people by using them.
Bebe: nupur's sweet bebe or more like the whole ludhianes bebe, nupur's partner in crime' she always helps nupur in her wrong doings although she gives her the right advice aswell'
Daler singh: nupurs sweet and caring father, always worried about her marriage' he is also a big nautanki baaz'
Muskaan Chadda: Nupur's best friend, same like her dreams high, talks too much and troubles the whole town but she never uses someone and tells nupur to also change her behaviour at times.

 
Mayank sharma:
a sweet mummys boy' but a hot cool dude in college' he loves winning and competing with samrat' they're best friends but most of the times disagree with eachother' Mayank is the Mo' bike champ' he believes when he sees the girl he wants to spend he's life with he'll know so it should be love at first sight!
He has a brother Rahul: sweet, cutie' also hot and loved by girls but unlike hes bro he doesn't enjoy too much female attention' they always race together and mayank wins but rahul doesn't mind' he loves his bro'
Ragini sharma: a sweet and caring mother, she's more for mayank then rahul and always takes his side'
Nishant Sharma: a very strict father to his two sons, he loves them a lot but he doesn't want them to get spoiled so he's strict with them on certain matters' he is a rich business tycoon, very famous'.
 
Gunjan bhushan:
a sweet but very lonely girl' living in samarpur' she's forgotten how to smile after her childhood friend was also separated from her like her mom and dad' she often looks at the snow globe her childhood friend gave her!
Her happy life took a turn when her mother died in a accident and her father re-married' her step mother had two children from before' "uday and Dia" few months after he got married he fell off the steps and went into coma or more like was forced to go into coma' her step mother 'Kamla' was giving him medicines to not get well' they tortured gunjan everyday after that' she would work like a maid, study aswell and now she was working in a call centre... as soon as she recieved her salary it would be snatched by her evil step mother... her life was miserable, she had no friends and she never laughed full heartedly... she smiled falsely when she met some people but the happiness from her life was gone
Diya: the hot diva of samarpur, at the moment she is in Mumbai studying in excel college, she's the diva there aswell, the ultimate step sister, she was always evil to gunjan'
Uday: the silly step brother, he always listens to his mom and sister but by heart he's not that bad, he sometimes helps gunjan when she's in trouble but when diya or kamla are around he is evil!
Special Appereance by one of my Fav. Jodis: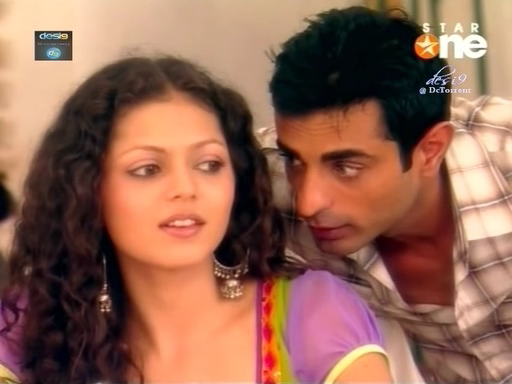 Let me know if you like me to continue or not and do hit the LIKE button if you like the Intro
Luv
Nadz
INDEX
Part 1: Page 3
Part 2: Page 5
Part 3: Page 8
Part 4: Page 14
Part 5: Page 17
Part 6: Page 19
Part 7: Page 24
Part 8: Page 29
Part 9: Page 31
Note and Promo: Page 38

Part 10: Page 43
Part 11: Page 43
Promo: Page 48
Part 12: Page 51
Promo: Page 57
Part 13: Page 62
Part 14: Page 67
Part 15: Page 71
Part 16: page 76
Part 17: page 81

PM List
358674,
achoose
adi_gupta,
ananya_s
Anjalika Khanna,
annie07,
Anonymus PJ,
Arjun_mayank
AttractiveAdya,
bloom_sowmya
chahat_armaan
coolgirl143123
CuteGirl14,
Daredevilgk
disco_diva,
farrda01,
hasiii
hgrhr
Iqbal Neha1,
Jiah.Angel
kabuli16
Kanika05,
kinnari2295
komal793
kris97
Lilmizz_Rahela
Lipsa_mjht,
Love_RM_MAYUR,
loyal-kashian
Mahak Sinha,
mahaklovesmayur,
mar-,
mjht_fan,
MoNaYaRoX,
moully
muzic_lyf,
myownarea
narutolion
nikki028,
PaNa4ever
PheliNazar
pinalkpatel,
pragya_luvsajan
preksha07,
Premeer_01
Radhika Shah
ranjana_c,
rose.mn
ruchimayur,
saher_90,
Sajan_Ekta,
sajan_monaya,
salma009,
Sambhenwal
sana866
seema.mittal2
Shafoo
sonumm,
sosweetsumi
Tas,
tehzeeb25
tvgirl21,
utfracks
yashimalhotra,
zooni.blue,
zoya_me
sanju_veni
Rozain
snehajose17
Wind453
Mayurarti
Fariaa70
kool_21
GREENLEAF007
Favouriteofall
Mannnnnn
Topsturvy23
tapoor
sajanroxx20




Edited by nadz_J - 18 May 2010 at 3:08am