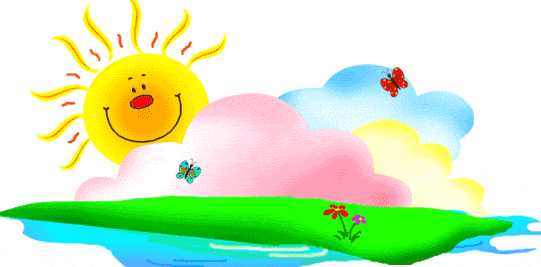 Vanthitaaru Suriyan.........
"Innaiku kalayil ezhuthu kulichi vittu koyilluku poga porean kadavulee
", says a gorgeous lady as she goes upt to the balcony.

Yes!!! Today she is in an extremely jovial mood
. After all it is her day - B -day
. Hence she decides to prepare a special pickle for her loving husband
. As she spreads the salt stuffed lime on a tray, an Andang kaakaa flies in
.
All startled, she exclaims "Eei eei eei..... Eelai yenna kindala
? Puliya etharaathee
! Naangelaam thekkuda
.....aaraiyum paapom
! Aaeee... pallee vellayathevaa.....paanchalankurichiyil vellayanaa
? Vetrivel veeraangana Mathi_azhagi theriyumilla...
"
As she goes in Maamz curiously inquires about the commotion outside. Nallu angrily says, "illainga... intha imsai pudicha anda kaakaa onnu vanthu rousu pannichu
".... Just as she turns back, Maams is not to be found there.... because he is
on the floor.
Nallu is slightly embarassed, but eagerly waits for him to wish her
.
Maamz gets ready and bids her bye. Nallu sulks.... after all he forgot her b-day naa
. Being a lovely wife, she forgives her husband and decids to cook his favorite meal for lunch, which she would take to him later on
.

Around 12.30 pm, she wears a madisaar selai and takes his lunch to his office. In the background,
"madisaar selai anintha sorgamee...avar meedhu kadhal vanthathaa...
eppozhuthum 143 nee solvaayee...nee solvaayeee....
"
She goes into his office, only to realize that he never came to office in the first place
. Being the soft lady she is, her eyes swell up in tears
. All of a sudden, her cell phone vibrates. She wipes her tears and answers, there our lovalbe Meli asks her to come to IF, immediately
. Nallu not knowing what had happened, rushes there
.

The usually loud IF seemed very quiet. She walks through the many corridors..... and opens the large gates to SUN TV Channel.... and bang
!!!! A banner drops:

Her legs are too frozen to take the next step
..... she remains at the same spot
.
She is bowled over by the decorations at the IF lounge!!

"kadhaleee jayam"......... begins a lovely voice..... the spot lights unveil the culprit to be none other than her beloved husband. The IFians look on.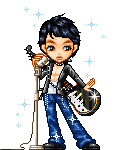 Nee thaan yen desiya geetham
Nalluvee nalluvee....
yen nalluvee nalluvee...
nee thaan yen desiya geetham
nalluve nalluvee...
Yen orae paadalae (Chorus: aww how sweet),
Uyir kaadhalae,
Yen mariyaathaikku uriyavalae,
Manathirkku iniyavalae (Chorus: nallu has taken over maamz heart),
Kaalaiyum neeyae,
Maalaiyum neeyae (Chorus: ippo thaane kalyanam aachee),
Kanavilum neeyae (Chorus: running around trees vaa??),
Nanavilum neeyae....






The lovely IFians pass the mike on to Nallu to reply to Maamz....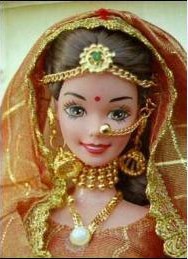 hmmm.... Minnal oru kodi enthan uyir thedhi vanthatheee.....
latcham pala latcham pookkal ondraga poothaathey
unga vaarthai thean vaarthathey....
mounam paesiyathey
kuLir thendral veesiyathey (her pallu is flying around now)...
ennai thaediya raaja neenga en kaadhal naayaganea...

An elated Maamz continues....
Kan moodhi thirakkum pothu kadhavul yethiree vanthathu pola
adadaa yen kan munnadhi avalee vanthu nindralee
kudai illa neram paarthu kotti pohum mazhaiyai pola
azhagaga ennai viratti idhuthaan kaadhal endralee

Not able to hold her feelings, Nallu kottufies
.....
manam virumbudhae ongalai onnagalai
urangaamalae
kannum kannum sandai poadudhae
ninaiththaalae
sugamdhaanunga nenjil onga mugamdhaanunga
ayyayyoa marandhaenunga
Naanga yenge irukkominney
Maamz goes upto her, puts his arms around her shoulder and takes her near the cake....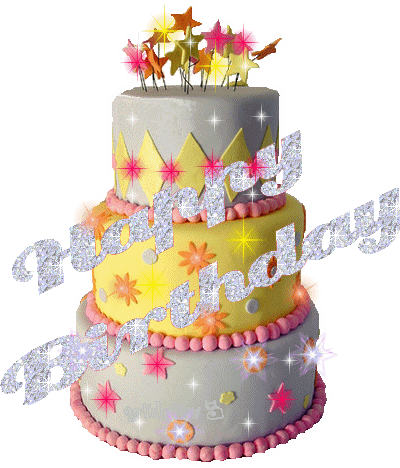 Nallu wishes prior to blowing the lit candle out and cutting the cake.

Happy birthday show us your smile,
Your thoughtful nature, make you versatile.
Our lives are enriched with all your support,
Persistence and faith, you never abort.

Happy birthday show us your smile,
Resilient and graceful, like a Lily of the Nile.
Always joyful and full of life,
Your love for others is always rife.

Happy birthday show us your smile,
You live with the most, humblest style.
Life lessons taught by simple example,
Patience you show, are always ample.

Happy birthday show us your smile,
When we need to talk, we just have to dial.
From the beginning we could count on you,
For you have always, been honest and true.

She then takes a small piece and feeds him.
Maamz, on the other hand....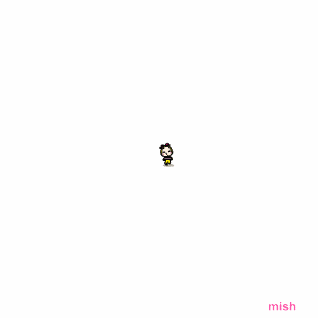 takes some icing and in the name of feeding her spreads icing all over her cheeks
.
All the

IFians come to wish Nallu...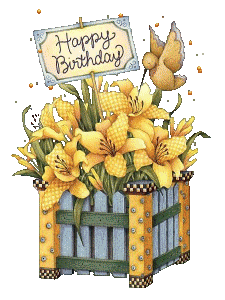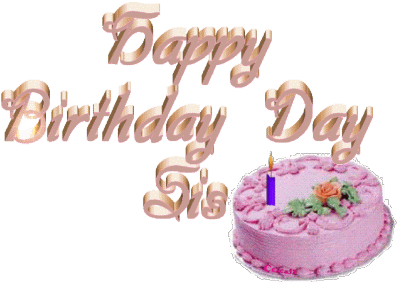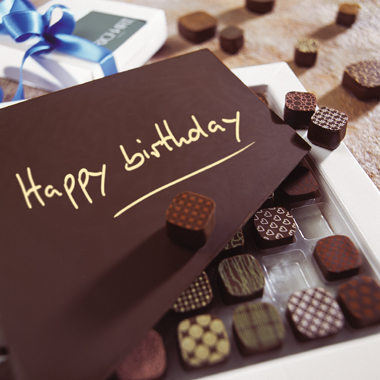 What next??? IF lounge party naa summavaa
?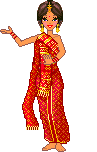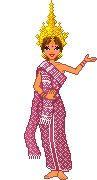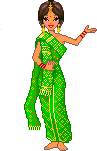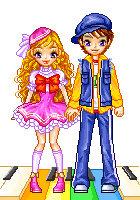 Wanna naach all night
Wanna naach all night
Do you feel alright
Wanna naach all night
(IFians nod and get on the dance floor)

Dance with me baby, won't you dance with me all night
Won't you party party party, wont you run the floor all night

pyaare pyaare lamhe, pyaari pyaari baatein
sapno ke din hain, sapno ki raaten
ho goonjen hai dil ke taraane
bajne hain geet suhaaneh
behke hai saare deewane
toh nach le nach le all night
so let's dance all night
where's the party tonight
somewhere down the road
on the dance floor
oh sapno ke din hain, sapno ki raatein
where's the party tonight???
The IFians throw the mike at Maamz...
He catches it hesitantly..... not knowing what to do he looks at Nalz..... Nalz seems to be in her own world..... Everyone is waiting for him to sing....

Dance with me baby, wont you dance with me all night
Won't you party party party, wont you run the floor all night

Wanna naach all night??
Do you feel alright??
Wanna naach all night??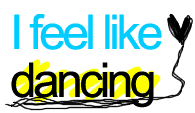 Finally he manages to sing those lines.... He is eagerly waiting for Nallu to join him at the dance floor. But he gets a negative response from Nalz
. He thought Nallu would agree to dance on the floor with him
... Maamz sighs...
while the rest dance away. Soon the newly wed take off to their house.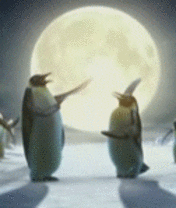 At home, Maamz looks upset
. Nalz tries to cheer him up
.
Nallu Super daa chellom


Subam
Kathai, Thirai kathai, Vasanam
with luv
Oslo Naatu Kanmani (Meli) and Calgary Kanmani Pettai's Yakka


Edited by aisha_muka1984 - 04 July 2009 at 11:27pm