I am happy to hear from you all. Unga anbukku nandri
@ Mdear,kavalapadaatheenga Jana Aadhi track innaikku varum nu namma nambalaam.Naanum thaan Aadhi Jana Kavitai nu miss pannarain
...Thala oru episode le kooda miss aagale ille? Enakku nyagabagam irukkara episode fulla thala oru scene leyaavathu entry kudukkum
.
Ivar enna, neraya pasanga ponnunga kitta ippidi thaan vazhinju scene podu vaanga
..
Not every guy is like that
but still there are some guys who boasts a lot in front of gals to get their attention.cell phone off le vatchukitte phone pesarthu,english le pesarthu and wht not
..
But thalayoda personal affair ku namma 3 mosquiteers bali aagarthu
nyayame ille pa
...thala romba cheap a nadandhukara mathiri irukku
... locala sonna Romba Alayararaaru
..Samma gaandakuthu
Unga Paattu super
.. Eppidi ippidi yosikkareenga. Pl ma creativesa konjam help pannunga. Pazhaya attu joke inime venda, Unga creativitye alli vidunga Mdear
.
I cant want to see angel getting nicely from Aadhi
. Ennamo theiryale, angel avalo en manasile nikkale
, over scene podara, oru help panna adha ivalo vaatti solli solli kaamipaala?
idhukku po pogattum nu andha cella angaye vittuttu vandhurkalam le?Overa scene podara nu avanga kuty sister, friend ellarum sollaraanga
.
I feel sorry for the small boy..He should be given a chance to speak but Thaadi Mama and French Anna are giving their best. KKK Pandy mathiri Thaadi mama will be famous
.He is talented
and not hesistating to do anything even circus
...
If u get to go to the location or see any of the strcast anywhere please give our comments..Over korangaattum is also not good for health.Plus tell them to have a better dressing option..Vaayku vaay executive nu solli avanga podara dress ennama iruku?
Chingu Cha Chingu Cha
Pacha Kalaru, Manja Kalaru,
Segappu Kalaru thaan nu (Aiyo Kannu Kooosuthu pa
)
Nethu kooda last scene le thala potta
lavender kalar
shirt paathu thaan kannuku oru relaxation aachu..Thaanga Mudiyale ivanga podara colours
..
@ Shree,Unga anbukku romba nandri
.. I am happy to knw u liked the episode as well as the update. I really wanted to share Thaadi Mama's saagasam
thats why i tried to get the video clip. Somehow i was able to get it done. Ungalkku pudichithu na, my attempt was successful, idha vida santhosham enna irukka mudiyum
..
Echa kuty nu neengalum othukaareengala?Romba Nandri
. enaku eppome appidi thaan kaathule vizhuthu..
I was really happy to see the saamiyar outfit comment from you
..Yaaro inga vandhu namma comments padikkara mathiri adhutha naale change.Awesome
....Unga vaarthakku romba madhippu irukku shree
...Pl ask thala to understand Sandy's feelings ma?
Okay jokes apart..Thaadi mama better change the outfit. Its not fair to use that spiritual outfit for all these Rowdism
.. Its not fair. Its like guiding the people in a wrong way. Maalaya potta poi solla koodathu, adi thadi kudathu evalavo rules irukku, but inga ellame opposite. Pl creatives dont make him use that outfit again
..
BGM sariya irundhathu le
? Thalaiku Neenga oru peru suggest pannuga..sariyana jollu party
.I dint expect this from thala
..
Haha naane sollalaam nu irundhein. Arya kooda avar padatha pathi ivalo thadava peseerkamaataru
..
Sariyana Film Adv Agency thaan
..
Thanks a lot for your love and support ma
..
@ Aishu Kannu, I am you would have been ROLFing thruout the thadi mama scene.Namma Favorite Maams le
..Cant wait to read your comments ma
I am really happy to see all the comments
. Its so lively when we discuss it in addition to the updates
. You have given all the comments which i wished to add but stopped as dint want to add one more post for updating. Oru episode ku rendu post
....
When i first saw the episode I thought it was gonna be a dry update
and i had no option than to update the scenes exactly like the episode and thats why it went so lengthy
. But thaadi mama made it a hilarious update
..Thanks and Hats off to him and the creatives for this track
Thank you so much for all the love and support you all give me
....
Thats very much encoraging...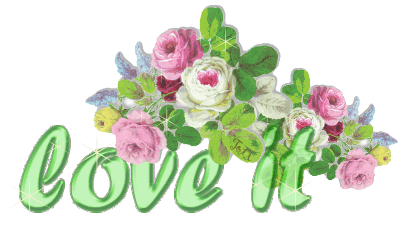 Edited by anjkhoney - 09 July 2009 at 6:49am