Originally posted by xXAngeliCXx
hey everyone....how r u all??? sab bhala changa???.....
in dmg all interns costumes r rocking most of the tym but sumtym they wear sumthing in such a way dat makes us angry
or makes us laugh
.....those dresses r called fashion disasters
most of the fashion disasters r done by our very dear dr.rahul....
so which fashion disaster is the worst one according to u????
plz try to put a pic of its too if possible
accordin to me
this is the worst dress of dmg
it actually amde me laugh
the second fashion disaster sugested by saher is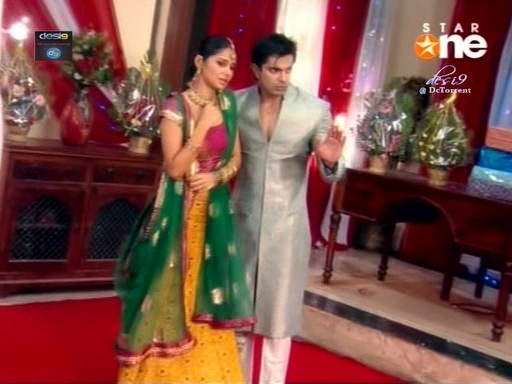 and i fully agree wid her i got hyper after watching ridhimma in this dress
plz plz plz do reply n tell which fashion disaster is the biggest one
luv
amber
OMG Amber!!
Even I was thinking what is he wearing in this scene??? His outfit is clearly the worse of the two looks. It looks as if he is some eighteenth-century actor from a Shakespeare drama crossed with an Indian guy who felt too hot to wear the scarf that goes with it. It was WEIRD. I mean, was his outfit part of the comedy??
If I was Muskaan in this scene, I would have been like, dude I dont know you. Please change your outfit before I die of humiliation.
Riddhima's outfit was a bad combo of loud colors, garish tones, and strange patterns. Her jewelry was not bad if it was matched with a better outfit.


Edited by trina1 - 19 June 2009 at 2:02pm