Messages collected By Preeti
Thank you!
Dmg07 aka Veena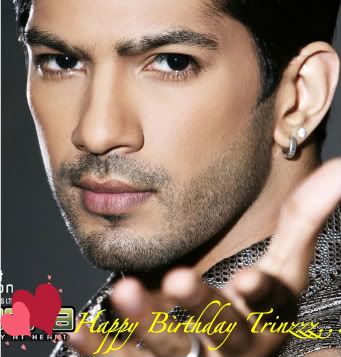 Trinaaa love
Happy Birthday..
Many many more to comee.
wishing you all the happiness in this
world, good health!!
Loveee you hun..
and have a wonderful day..
Thankyou for all that you do for us..
and the DMG forum!!!
mmmmuuahhh.. Lovess
Veena!!!!

Sheronia aka Sherrr
'''''''''''''''''''''''''''''''''''''''''''''''''''''''''''''''''''''''''''''''''''''''''''''''''
'''''''''''''''''''''''''''''''''''''''''''''''''''''''''''''''''''''''''''''''''''''''''''''''
ThinGs To Remember On your Birthday
It's ok to light the candles on your birthday cake now; I've already alerted the fire department.
*
"Smile while you still have teeth!"
*
Dont Get to much drunk otherwise Who will dream about Abhimaan



*Never Take a cake from stranger other then Atulians.Who knows cake is Bhaagi
I mean bhaag


*Dont tell us to Drink and dance otherwise earthquake chances are high
''''''''''''''''''''''''''''''''''''''''''''''''''''''''''''''''''''''''''''''''''''''''''''''


*******Two tips on your birthday:********
1) Forget the past, you can't change it.
2) Forget the present, I didn't get you one.

'''''''''''''''''''''''''''''''''''''''''''''''''''''''''''''''''''''''''''''''''''''''

I should become more serious Before I am Kicked out of the party ,Ok sorry
Sis Just trying to make you laugh...
My message
Trinzi !


My dearest sis,
I am so thankful that i have you and many Atulians,with them we can discuss about our favorite Pankit and sunaina.And the fact that my friends are very few on I-F does not upset me at all, Coz I have you sis, and having YOU makes me pleased.
I am thankful, for your friendship, for your sisterhood, for the bond that back at some point in our life was about to break, but thanks to you, to your insistence, your patience,
I still feel sorry for that day.
You are my true Friend on I-F ,A lovely sister who always makes everyone Happy by creating Topic's On Abhimaan
.
I wish you lots of happiness in Your Life ..I wish that all Your dreams comes True.
With lots of Love and blessings Your sis Sheronia...

Have a Blast On your Birthday!!!!!!!

::::::::::::::::::::::::::::::::::::::::::::::::::::::::::::::::::::::::::::::::
Birthday Gift
I made a Siggy For you it's not very nice but as It's Abhi everything is Forgiven.

Here is my Bhaag Wally Drinks
For all Atulians...
Bhaag Cake....
<<<<<<<<<<<<<<<>>>>>>>>>>>>>>>>><<<<<<<<<<<<<>>>>>>>>>>>>><<<<<<<<<<<<<<>>>>>>>>>>><<<<
Awwwwwwwwwwwwwwwwwww What a pretty dress




Have a wonderful day..

Lets Dance

All Atulian after having Bhaag drinks and cake.


Leena aka Leenasmg


Happy Birthday Trinsssss!

Many many happy returns of the day! May all your dreams and wishes come true! I got to know when i first joined the Oasis, you made me feel so welcomeee coz you were and still are sooo sweet..and thats something i truly love about you!
..i think i've known you for over a year now and i've loved every moment of knowing you and talking to you!
..i don't think i'll ever forget the random convo's in the oasis about Atul - how cute he is and how much we love him or about TACO's!
I miss those convo's since i haven't spoken to u for agesss..miss you!
..You're an amazingg person Trins and im glad to have you as a friend coz you're just soo special!
..hope your day rockss!
Loveee you!
Leena xx

P.S - you'll get ur prezzie soon!
Preeti_285 aka Preeti

Happy Birthday Trinzyy!!



I hope you have an amazing birthday and an even better year ahead! May all ur dreams come true and you achieve lots of happiness & success in life!



Enjoy your day...remember to partyyy hard....Looove you!


Lotsa love from, Preeti xx
Sano88 aka Sano

Some like Sunday Some like Monday, But i like Your Birthday.Happy Birthday my sweetheart
Sending
birthday blessings
Filled with love and peace and joy
Wishing sweetest things happen
Right before your eyes !

Happy Birthday
Gift
OM_Peace aka Shanthi
Hey Trina,
Happy Birthday to you
Happy Birthday to You
Happy Birthday dear Trina
Happy birthday to you
Happy Birthday Trina - I hope you have a great day today and a lovely year ahead of you. I love your Scenes and your comments on AbhiMaan so much.. you make it lot of fun...love those threads... Keep them going. Also thanks for the links that you send out that i would enjoy.. they keep me in splits..I hope all your wishes come true and you have success in whatever you try your hand at. Bye!

-Shanthi

hamsee_18 aka Hamsa

Dearest Trina,

Wish you a very happy birthday...Keep smiling always and hope this
year brings you lots of happiness, luck and success..
Take care and keep rocking...
You are one of the nicest people I know on IF. Love your posts
and your humor...Lots of Love
Muuaaaaaaaah
Hamsa
P_shal aka Shalu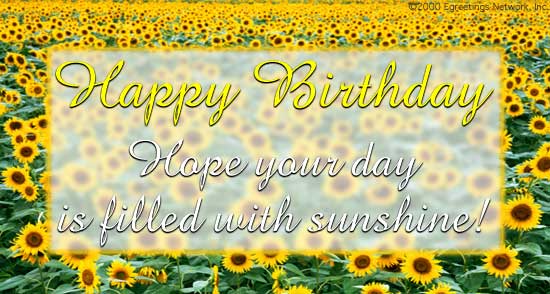 Dear Trinzie,
Happy Birthday. Wishing you love, success and happiness. Hope your day is as special as you. Hope this Birthday is a great start to a wonderful year ahead.

Thank you for everything you do around the forum and I am soooooo glad to have you as a friend. You are one of the sweetest person I know just like Atul..You make my day with AbhiMaan topics..lollllll..Love you hun and keep smiling..

Now, hurry up and teach us some French Galiyaas..lolllllllll..

Lots of Love
Shal


Atma

"Kick off ur shoes,
take a break,
Crank the tunes,
Dance & Shake,
light the candles,
cut the cake.
Make it a day,
that"s simply Great
Happy B"Day Trinzy!!
lots of luv atma x "

atma x
gia0005 aka Gia

Happpy Birthdayyy To You! Happy Birthday To You! Happy Birthday Dearrr Trinzieeee! Happy Birthday To Youuuuuuuuuu! Muahhhh babyyy
! Welcome to your birthdayyy bash! we knoww u are excited god! jus let it out already! ROFL! .. love you trinzie ... i jus want to tell you dat JBS love youuu from the bottom of their hearts! We love you for everything you have done for us! you were always always there when we needed you! and you honestly did everything to help us out when things werent going soo well for us! Thank you babyy
! love youuuu!
and love your dostana little scripts you keep doing on DMG forum! okie i know you have some fans who dont approve of them but who cares na?
rofllll i love you and i love how u always jus ignore and continue doing your thing! muah dats the way too go! dont let them affect you in anyyyyyyy way! you know what they want and i say we wont allow them to doo anything like dat!! its a NO NO! rofl ! muah babe have a blastttttttttt! Love youuuu for the ten million time lmfao! Happy Birthday Againn! MUahhhhhhhhhhh
anithamalik aka Anitha

Happy Happy Happy Birthday Trins!
Wish all your dreams come true and you are successful in everything you do! Its been almost a year I've known you and we've gotten so close to another that I really do consider you my older sis!!! I love all our phone convos, our PM exhanges, FB chats!! Im so glad I met you sis...Life wouldn't have been the same...Wishing you all the success, happiness on this special day of yours as you turn another year older...and as the saying goes, another year older = another year wiser...Love you sis and all the best with everything in life...


Party hard!! : )


Love, Anita



desi_baby07 aka Aisha
Happy Birthday Trinzie!!!
Many Many Happy Returns of the Day!
May this day bring you all the happiness and warmth you deserve as well as success in everything you do in life!
You are a special part of my life-- one of the bestest and sweetest friends I've met on I-F.
I thank you for giving all of us Atulians a home like the Oasis. What better place to have fun and drink to our heart's content.
Lolz you are the best bartender there is! Thanks for being a great friend!
Hope you have the best birthday ever hun! God Bless You Always!
Love you!
A special something from me:
Hope you like it!
-aisha
smartleo_walo aka Walo

[youtube]http://www.youtube.com/watch?v=m44z-223UYE[/youtube]


Happie Birthday Trina Sis ~!
Many Many Happie Returns Of The Day ~!

May God Bless U With Success ~!
And Every Kinda Happiness That U Need In Ur Lyf !~

May U Live Lo0o0o0o0nnnggg And Always Remain Our Aweso0o0me Mod !~
May U Get All Thing In Lyf According To Ur Desire ~!

Now Its Tym For Having The Cake Cut ~!

No0w Its Tym For So0me Presents Sis ~!

Hey No0w Sis !~
Its Partyy Tymmm !~

Enjoy The Day To The Most As Its Ur Day Sis ~!
Have A Blast ~!~!

Keep Rocking I-F . Especially DMG Forums ~!

Loads OF Care !~

-Walo
AshiYuvi4life aka Komal



Happy Birthday to my PYAARI DI! Well... honestly I have no idea what to say to you. It's almost been 2 years since we've "met" and you are definitely my best friend on the forum. You've been the best older twin sister I could ever ask for. Being an only child, I never wanted any siblings, but if I had known that I would have Di as sweet and loving as you, I would have prayed that we met sooner. You inspire me in so many ways Di and you're one of the most genuine people I'll ever know. It's our birthday and I just want to say I love you sooooooo much! Thanks for being my support, strength, and sister. I'll always cherish our hour long phone convos and YM chats, and I'll always be here for you no matter what you need me for. Just like always. Today, on our birthday, I'm giving you a promise. A promise to always be the best younger twin sister I can be and to stand with you no matter what happens. Happy Birthday to us.
Love you HAMESHA HAMESHA HAMESHA,
Komster
kanak1309 aka Kanak
Dear Trina,

I LOVE YOU.
These words say everything I feel, everything I want to say. Although I've become extremely busy nowadays that I have come on I-F after such a LONG time. But It's only because of my love for you. I really want your birthday to be very very special. I want to do everything that would help make it special.
Hence, here I pray for your success, good health and happiness in all forms and person. I pray that everybody in your life makes you smile and love you as much as you love them, even more!

Since, the time I've known you, you've been not only a great friend, but a sister I've always wished for. You've filled that gap so completely that I feel complete knowing that I have a sister, who's caring, sweet and really amazing.

Oh btw, your's is THE BEST bar on EARTH!! Maybe, the WHOLE UNIVERSE!!

And may you have a great bar at your birthday too!
Have a HAPPY BIRTHDAY

Lots and Lots and LOTS of LOVE
Kanak.
Borna


My dearest Trinzie,
I LOVE YOU, T!
Very very happy birthday to you, sis!
You deserve all the happiness in the world because you give so much to all those around you - whether it be drinks, fashion tips, cheerful words, or smiles, everyone at the Oasis has been touched by your sweetness. I will always be thankful that I stumbled upon the Oasis long ago...It is thanks to you that I am a proud Atulian and an ardent Pankit fan! Thank you for putting up with my looooong and never-ending posts about PaNa and Atul-Anjali (I know it must be hard reading my rants every day). I love you for being a wonderful hostess, a caring friend, and most of all, a loving sister to me.
Love you, Trinzie! Wish you all the best for the year ahead...
May it be full of Atulian and AbhiMaan moments!


here's a VM
Just For You

http://www.youtube.com/watch?v=_EFHEuetJyI
Your ever-so-crazzy PaNa fanatic sister,
Borna
Shelly


HAPPY BIRTHDAY TRINS!
Many, many happy returns of the day. On your special day, I hope you receive all the love and all the affection you deserve. May you get all that you've always wanted. I just want to say that you've always been there for me and I really want to thank you for that..
You're very special and unique. I love our chats whether we talk about Atul or Fashion.. it's lovely talking to youu. I could just open up with you and tell you how I feel and I think that's what makes our friendship so great.

I'm really sorry sis, couldn't make you a sig even though I really wanted to give you a gift. I promise you that I owe you one. I'll make you one as soon as exams are finished.
You're an awesome person and you should have an awesome birthday. Haveee a great one, Trins! Love you


- Shelly
Tanya

Happy Birthday...Trina
Hope you the best in all you do.
Have a great day today, it's your day to shine.
You are truly one in a million.
Love, Tanya
Here is a little gift from me
I hope you like it:
Nishat

Hey Trinssss
happy birthday!!!
i hope you have the most fantasticly outstandingly amazing birthday ever!!!
with loads and loads of presents and cake!
Lovee, Nishat


This is for you! its really bad, cos i couldn't get the effects right, but i hope you like it!
julle1234567890 aka Julllie


HAPPY BIRTHDAY TRINZ!!!!!
you are a year older, a year wiser and a better bartender
ok, in all seriousness, i hope you have a great birthday and a wonderful year ahead! i pray you achieve all your dreams and ambitions!
how long have we known eachother? lemme answer that cause its not long enough! i have so much to thank you for, you have always been there for me, always took care of me when i was down and put up with me through my wierd antics. and to top it off, didnt ban me from the bar after sneaking drinks out
who else would do that for me? you are such a wonderul friend and im grateful that i have you~ thanx to you, i have a second home and a second family and although that family is full of lets say... sillypeople (understatement of the century
), i wouldnt know what i would do without you guys!
i pray that we stays friends forever or however long an ion is (too lazy for math right now
)
have a very great bestest happiest bday!
Taz

Karan T. aka Karan

Happy Birthday Trinzi...

Many Many Happy Returns Of The Day...

May God Bless You

You are Our Awesome Moderator & we Appreciate your Work.

Keep Working For Us

Enjoy Your Day

Have a Blast
Karan


Anuradha
A very happy birthday to you Trina.. May your good times multiply this year and may all your dreams come true.. Wish you achieve success in all that you do!!
*Shifali* aka Shifali
Happy Birthday Trina!
Hope you have a fabulous day!
Take care,

Shifu
smallwonder aka Sachin

Dearest Trinzie!!!
Its been a pleasure knowing you and interacting with you here... You are a gem of a person and deserve every happiness and confort in life
Wishing you a Very Happy Birthday... May the coming time bring you success, good health, happiness and may you achieve all that you aspire for...
With warm wishes, lots of love...
Sachin

sweet_shagun aka Shagun
Dearest Trinster, Wishing You Many Many Happy Returns of the day... You are a wonderful person with a golden heart...Your frnds are lucky to have u in their life........You rock and we all Love you loads.... On this special day i wish u have an extra ordinary day filled with smile,happiness and lots of goodies which you always desired for
Something Special for you....
Love u Loads
Shagun
*Shruthi* aka Shruthi

My Message

A simple celebration,
A gathering of friends;
Here is wishing you great happiness,
A joy that never ends.

Happy Birthday Trins


Wishing you all the best in the year to come. May your days be filled with sunshine and beautiful colors. And may your nights be filled with comforting dreams and wishes to come.

Click Here

In the end i would just say.

Count your life by smiles, not tears.
Count your age by friends, not years.

Loads of Love,

Shruti
Bhaskar Bhai

Hi Trina,

Many Many Happy Returns of the day. May you get whatever you wish for today. I pray your Trinzi plant grows always stay hale and hearty. And soon it get a permanent place at Pankit's house. :))) And yes, I have an open offer for you. Will keep a table booked at, well you know where. Check out. Come over so that we both can have our Is-Special dinner just @ Flurry's. Happy Birthday again!!!! Love you loads!!!

Love,
BB

-preeti- aka preeti

hey trinsy

wish u many many many many happy returns of the day
we've known each other for a year now and am happy to say that i have a frnd like you.The times that we've spent in DMG forum or Oasis or our Adda is really spl to me and one of my best times at IF
The masti that we've done or our long Chats at Messenger has been so much fun .... that i still have a smile when i think of it.
A Joyous Birthday with Fun and Friends,
A Happier Day with gifts and grands,
Where wishing is a trend,
I simply pray for you my friend,
Be the HAPPIEST forever,
May you see this day,
Again and Again
Happy Birthday!
and here's my gift for you
its from the whole of DMG Phamily
Lastly from me
Happy Birthday Trina Sis
Many Many Happy Returns of the Day!
I wish you health, prosperity, and all the best for your future.
I am so glad to have a friend like you, who has always been with me through-out.
I am thankful to IF for giving me such a friends. In no time you became my best friend in the world!
I had no idea that someone, who I never met would become so close & dear to my heart. I wish you a very Happy Birthday once again.
May God Bless You!
*you can wait for your present
Love you dearly,
Gagan