Hello friends,
how are you all???
I welcome U all for this Grand Party..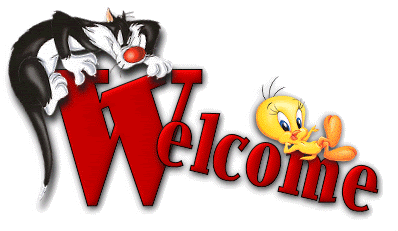 Party Edhukka????? Yaaruppa adhu..
Namma MM3 Winners kum ASS 2008 Winners kum dhan...
Manada Mayilada season 3 and Airtel Super Singer just finsihed. We all had a great time here discussing about our favorite show and our favorite participants. We all have different favs, some of our favourite may have won while some were dissapointed their fav didnt win...losing and winning is the part of the game
The main point was...they made all of happy with their excellent performances
and few of them also made us laugh like Gokul and Sandy
Few Rocked with their performance, few entertained.. Eveyrthing went fine.. And now, when the winners are announced, how could we go without a party in IF....
Adhan, We decided to throw a party for our members who were active here,...!
Everyone is invited for the party
Vaanga, vandhu vaazhthunga
Adunga padunga
Enjoy pannunga...
Sapidavum seiyanum.. Kandippa..
Ammam soliiten..
Lets go party tonight ...!
wait...a party without the cheifguest...???
well...
Our special guest of the moment ...Please welcome the speedy couple of MM3...Romantic hero of MM3....and the risk couple....
its none other than....the one and only
*******************
*************
*******
******
***
**
'
The 3rd Prize winners
&
The 2nd Prize Winners
and
Title winners of MM3







&








And Airtel SUper Singer Title Winner
SECOND PRIZE WINNER
AND THIRD PRIZE WINNER

So what are we waiting for.,..lets start....
We have a few performances..
Lets watch out....
The first is a Dance by Meena, Meli and Ranjith...
Before dancing, Meena wants to congratulate RI pair..
She holds them MIKE and says
"Kangaroo Relations"
Aiyo, Everyone starres at her
and then they start laughing..
. She realizes her mistake and goes ahead to congratulate Ajesh..
She says
"Congo Rat u late"
Everyone is wondering as is who is late...
Then Meli and Aish (gives a
look)comes there for rescue of
IF's maanam...
The dance commences...
Its a fusion.. and a confusion...
Ranjith is dragged by both and he is the one to manage such beatiful girls
at a time.....
Seeing this, the other MM3 winners also join the stage..
And here is Roja akka and atina ma..
Edhuku??? Ada ellam seriya irukannu check panna than...
And When the song is over, there is a sigh of relief from many..
And next,
A song by Ajesh...
Along with Ravi and Renu...
Music composed by Aish..
.
.
.
.
.
.
.
.
.
.
.
.
.
.
Few people are keen in watching the gorgeously dressed persons...
Lyric yaaru sollunga paapom....
.
.
.
.
.
.
.
.
.
.
NAmma Kads dhan... She penned it for ASS...
And the singing goes like this..
ASS thread chumma dhool..
Adhula IF member comments kellu..
Avanga sollum sollu
noothula oru sollu...
MM3 discussion
Adhu romba hot session
Inga nalla fashion...
Adh apaathu agatha ne tension...
Kads, TR ku ning dhan guruva me.... Vani sonanga....
Unga paatu kettu ellorum aama irukumnu solranga....
Super ponaga...
Wow that was so nice performance...
Music rocked everyone..
Ellam saami adurangapa...
Aish enna music..
Unagalukkula evlo therama.....
And all our Beloved IFians are HERE..
Now, IFians are enjoying here...
Happa, thank god, they forgto serial updates..
By this time, everyone thinks of the serial updates...
Aishku, ellaroda mind voice kekudhu...
Pochuda.. Ivangala vida koodahe..
Enna panalam..
So, Aish and Meena announces
"OK guys, now we have game"
Enna adhu...
On the spot scenario ku react pannanum..
So simple right????
Shall we start????
The scenario is
"How will u react when Pugazh paadum kootani takes u as the target"
And there is no difference...
Everyone
...
The same esprsion...
Aish and Meena Scapes form the place....
Giving out the news that Meli will also be there in the kootani...
Poor girl Meli... Ellarum target her and come runnign towards her...
Aiyo... Idhu gaem dhan.. Unga espression ipadi irukuma....
Ok.... Indha game la winner yaaruma theiruma...
Namma Nalz dhan..
y y y y y y??????
She was
.... She is alwaya blushing...
Oruthar mattum different expression...
So, she is the winner...
Now, we invite all the people present to come to the diaz to present a Bouquet to the winners...
Ellarum oru kai paapom vanga...
The chief Guest and others are keenly awaiting the last but not least part of the party..
The actual party...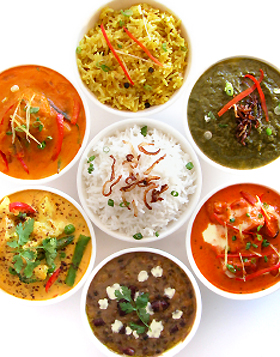 cakes for everyone
There is Thank you note to be delivered by Meena...
Netz comes running and to stop Meena.. Everyone in IF knew hoe she sodhapifies...
By that time, Smily face gives the Thank note...
Nallz is relieved.. Mr.G looks at all these with confusion....
Thanks for you contribution and support