Wishing you an awesome day filled with
loads and loads of fun...
And if its fun then it has to begin here
Happpppppy Birthday Veenzyy!!! I hope you have the best birthday ever....hope all your dreams come true, and wishing you all the love, happiness and success in life... Though I've only known you about a year, it feels like I've known you since ever and now my day doesn't feel complete unless I catch you online!I'm wishing you another yearOf laughter, joy and fun,Surprises, love and happiness,And when your birthday's done,I hope you feel deep in your heart,As your birthdays come and go,How very much you mean to me,More than you can know. & Now...Here's something I made quickly using my nephews crayons... LOL Thank you for always being so amazing! You're someone I reallly really look upto and admire...and the way you've always been there for all us JBs and always advised everyone so well no matter what the topic...you're aweeesome Veenzy, and I loove you!
Im so grateful to have come across you in life & I hope this birthday is as beautiful and perfect as you are, because you deserve the best!
On your birthday I wish you much pleasure and joy;I hope all of your wishes come true.May each hour and minute be filled with delight,And your birthday be perfect for you! And here's my gift to youu....You + Dr Armaan Malik + that bathroom from heaven with the jacuzzi like bath that really gave Goa competition LOL...Enjoyy
Keep smiling....God bless u!! and Eat lots of cake! LOL
http://www.youtube.com/watch?v=qEBw_i5sY5w









Dear Veenz,
Many Many Happy Returns of the day.Have a rockinggggg day.
I just wish God fulfills all your dreams and achieve success in ur future.you are a great human being so as a great friend,mom nd wife also.
Always be like dis and be wat you are and you'll achieve watever u want in ur life(not KG as he is already married loll).
All the best and Enjoy your B'day without me.
Hope u like dese

Dearest Veenu,

A Very Happy Bday! I dont know where to begin.. Firstly, I love u and I may not say it everyday but I do....
And Thank you so much.. Thank you so much for being there and just being what u are... U are one of the most fun-loving and sweetest person I know.. U always Bring a smile to my face.. I hope u get everything your heart desires... U will always be the person I adore the most...
I know this is all very simple and dull.. I cannot make siggies, VMs or banners.. I cud nt manage anything beautiful.. I hope this makes u happy!
Happy Bday Once again... I love u!
Ok enough of Nautanki.. Lets get real.. Sorry to remind u that u have got work tomorrow and that you have gone a year older! LOL
Love now and always,
Prapti

VZZZZZZZZZZZ.. Happy birthdayyyyy! Hope you have a wonderful birthday, you deserve it :) I still remember us talking for the first time in Sukirti's appreciation thread
A year on with another Riddhima, I'm so happy that we are still friends and hope that it always remains that way..No matter HOW many Riddhima's come and go
We shall ALWAYS bond over AR and Armaan and Karan
Have a great day and keep smilling :)
Love Saniya xxx
My Dearest Veenziee,
First Of all A Very Very Happy Birthday *hugs*
You know..u have always been a mother to me and will always be..
Thankyou for everythingg veenziee
ThANKYOU for ur wonderful one liners...which cant stop me from laughingg..always !
Thankyou for ur wonderful siggies..specially armaan ones which makes me go Awwwww all the time
I love u soo much...ur a wonderful person..a fun loving and a positive person..and i love to have you around
Thankyou for the wonderful cc...what would we be/do without you
when u werent around for a while coz of wrk and wrk..i missed u loads n the cc was definately incomplete
I love reading ur LDs which makes me re live the episode
I simply love you and i consider myself soo lucky to have soo many loving mums...nt only near to me...but also who live far away but r so close to me..
i also love the way u enjoy ur GRs silly and Gr oriented talks
and im glad they make u laugh
lastly..im extremely sorry for not giving a hand written card...
i even wrote it..
but im stupidddddd to misplace the USB cable...
I love u loads...and once again A VERY VERY Birthdayy!!!
Lots and lots of love
Kashvi aka Ur GR.!
Its a Hap Hap Happyyy Birthdayy
May you live to be..a 103
its a hap hap happy birthday..
a hap happy birthay to you..!!!!!
Dearest Veenz
Happy Birthday to a Beautiful woman ...who sets an example with a winning attitude, GENEROUS, caring heart and a wonderful way of sharing the gift of each moment. Muuuaaaaaaaaaaaah
I wish we could be together to celebrate your special day' but I want you to know I'll be celebrating it with you in my heart - a heart that's filled with so much LOVE and PRIDE for you ...now and always!!
In this world of many wonders, time and distance have no meaning. I can say ... Whenever I see beauty, I think of you
Again, Happy Birthday to our SONIYO (in Armaan's words)
Super-Woman
ORIGINAL
Naughty n Nice
Incredibly Intelligent
Yummy Mummy
Official LD queen (on Armaan'and now on KSG too
)
And here is your gift ...
Hope your birthday glows with everything that brings you joy ....coz you deserve it the most... for always bringing soooo much joy to everyone around you!!
And of course ...wishes for Armaan to be yours in next Janam
Enjoy your day...Bless...
Friend till the end...
Tamz
PS: Have a great Roti-time...
be careful with the flour on that lovely dress
Heyy veena,

Firstly Many happy returns of the day may you have many more......
I hope you have a blast on your birthday and this is your best birthday ever.....The reason i met you was because of cc and dmg and
i love those two for that....Even though you're older to me in age you've been more like a really good friend always calming me down when I'm worried specially when im criticizing armaan...
Then when im predicting things you laughing at my ideas which i love.....
Ahh veena youre a real sweetheart and if i hadnt know a person like you i dont where id be now...Sorry for the small letter but got exams to prepare for....Anyways once again Happy Birthday
Love Aliya

Veenzi, finally mera number aa gaya..LOL...I am sorry I tried writing you
a long letter but I was not able to take pictures of the card
or the letter..So I had to end up squeezing in 3 lines to be able
to take the picture. So I am going to type in my message here instead.
Thankyou for being the wonderful person that you are. You
are very special and stay the same always. I am glad you decided to send me
that PM. I am so happy to know someone so similar to me..LOL
I wait to read ur LD's, chat with you..Just to cheer me up and make
my happy days awesome and sad and dull days happy...
You are a very special person and I hope God keeps you happy and smiling
Always !!!!!!!

I hope you liked this post and enjoy it and it makes u smile always...

Lots of Love
Hamsa

Here is my special message to you...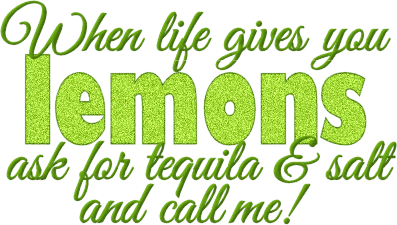 Dear Veenzy,

From the bottom of my heart wishing you a Happy Birthday.
Like the way you add happiness to our life, may God fill yours with all the love and blessings from our side. Love you soo much and I'm so happy that I met you here on IF. You're such a sweet heart and one of the most caring persons I met who is so far away, yet so close.
Have a blast today and at night! have a drink for me :)

Lots of Love,
Nina

Meghu
HAPPYYYY BIRTHDAYYYYYYYYYYYYYYY!
Wish u a Very Very Very HAPPYYYYYY BIRTHDAYYYYYYYY Veenzi and LOADS more to come!
Hope you get all the happiness in the world and all ur desires come true! I LOVEEEE LOVEE LOVEEE You!M so so so gald that I've come across such a wonderful person like you! Ur no less than a mom to mee and u kwn hw much I look upto you! Ur d most fun loving humorous and optimistic person i've evr met...Uv always been there to guide me...advise me.... or Jus to be there for you! Uv always given me d bestest advice whenver i need them! Thnk you so so much for everything! I LOVEEEEEEE hw u roll eyes n shake heads over my HM obessession ....LOVEEEEE hw adore d GR's n become a kid wid us! LOVEEEEE ur loove n obessession for DMG/Armaan...Ur LD's makkeee me daaaaaaay!LOVEE hw u calm everyone down always in any problem! and I looove ur relationship n bond wid ur kids! U sound a great great mom!U like Shantu puts it a superwoman! Love n adore ur sensible nature and maturty level! n still you remain to be my coolest Mummy! muaaaaaaaah!Evn a day CC widout you is totally empty!LOVEE You! n m soo sorry, I had made a handwriiten card for you but due to sme problems couldn't upload it so this simple msg straight frm my heart! :)
On Ur B'day I wish loads n loads of joy, success and good health! and I want u to have the bestest of the bestest B'day! Coz u deserve it all...Have an awesomeeee DAYYY n even more AWESOME LIFEE ahead! PARTYYYYY HARD!!!!!!!!!!!!!!muaaaaaaaaaah!
Loads and Loads of LOVEEEEEEEE!
Meghna!


Edited by hamsee_18 - 14 May 2009 at 5:41am