Happy Mother's day to all mothers on iF and around the world.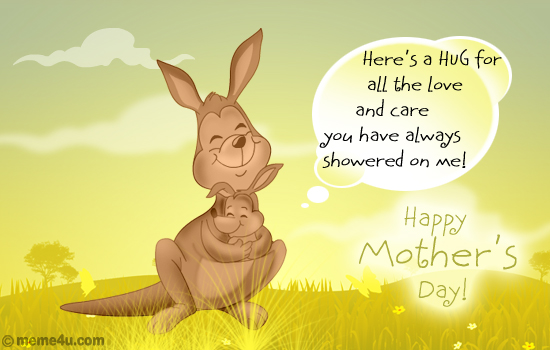 ***Now the contest***
Write a poem to your mom describing how you feel about her or how much you appreciate her being around you and always taking care of littlest things for you. Just let her know how much you love her and cherish her
Here is my poem for mother's day
Maa
This one is for all the mothers and children

Maa jo deti hai hume Janm
Kahi hum Uski Maut ki vajah na bane

Maa jo deti hai Hume Amritmay Dudh
Kahi hum uska jeevan jahar na kare
Maa jo deti hai hume pyar
Kahi hum bhulke bhi na de use tirskar

Maa jo deti hai hai hume sanskar
Kahi hum uske sath asanskari na bane

Maa jo sikhati hume bolna
Kahi hum use kadvi boli na bole

Maa jo sikhati hai hume chalna
kahi age chalkar uski lathi na chhine

Maa jo deti hai hume gyan
Kahi age chalkar uski aur agyani na bane

Maa jo deti hai hume apna sab kuch
Hume bhi jaroorat padne par rakhna hai uska khyal
Taki Uparwale ki najro me hun gunehgar na bane

Rules
Your poem should be no longer than 25 lines.
It should be your original work and not copied from some other source.
Plz Pm your entry to crazycreative
Subject "Mother's Day Poetry Contest."
by May 20th, 09



Edited by ramas - 09 May 2009 at 10:54pm