To
73 RPFC
A prime number for a prime person
For many of us ,
Who impersonates the
one and only
e
2008
Gamut of emotions he went through
in a year of many highs and few lows
A year in which the grease he did not apply
why should it thus be we did decry...
We waited along with him, for PGKS shoots to start.
Wondering when it will...
Seemed like a difficult exam that was being repeatedly postponed...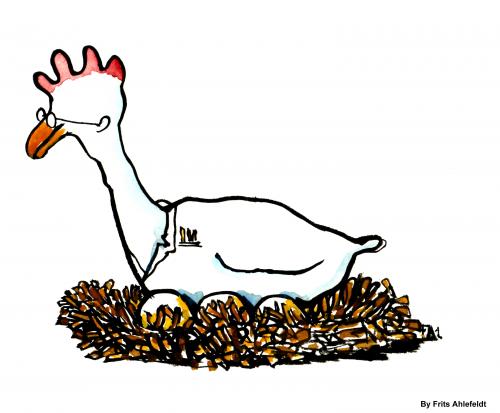 Not only did it start, but we also hear Rajeev is going to have a very busy 2009.
So what was he doing last year...
Crouched to take a leap, a leap that is going to take him
much further...
THE CROUCHING TIGER...
We do not know much about Peter Gaya Kaam Se...
All we know is, that it is about a taxi bike rider who is going to zip through the steep Goan streets.
Disillusioned and wanting to leave goa, he is asked to do one last job by a loan shark.
Mira, his half british, half goan love interest is an undercover agent.
We are going to see a new Rajeev.
He said, "got to get this one right".
We know he is sure to get it right.
He is going to have a girl behind him
Hmmm... he might also sit behind a girl.
He has done a game show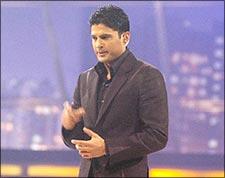 He might do one in June.
Wish he does...
Sach Ke Saamne...
a reality show based on an international game show
"Moment of Truth..."
He might ask Vinod Kambli
"Did you want Sachin Tendulkar to fail, to miss records?
Yes or no."
If personal, maybe...
"Do you still think of your first wife? Yes or no"
And to Urvashi Dholakia, maybe
"Have you been on the casting couch? Yes or no."
(weeelll.... don't think so...)
But on the whole...
The king of emotional scenes
is going to make contestants do some truthful soul searching and have emotional outbursts.
He is going to spew forth fiery questions to burn the hearts and minds of brave and foolish men and women
who dare to sit on that hot seat.
So once again a never seen before him
THE HIDDEN DRAGON...
So we might get to see him do some Spanish inquisition.
Wish he never ever has such huge gaps between projects.
Wishing him an action filled
2009
and many more fruitful years to come...
Not two miles away...
but miles to go and promises
all your performances have shown...
to keep.


Edited by yazh1 - 26 April 2009 at 1:19pm