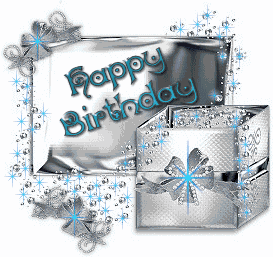 Hi everyone!
*Clears* Throat*
On this special day,a certain someone was born.
She's a talented siggy maker, she provides updates for this forum, as well as writes FFs (half of which she has to yet to continue
) and she's an amzing person and she's one of my bestest friends on I-F
That's right! It's Payal (Payal25)'s birthday!
Happy Birthday Payal!!
Hope you have an amazingly wonderfully awesome day and all your dreams come true =) I remember when we first met. I believe it was on the BMTD forum through your FF. But I didn't really get to know you until after on the Ranbir Rano forum and we had a lot of fun there. Remember the banning game and Sunny?
Fun times
Anyway, happy birthday once again