Dear sukirti khandpal,
Firstly i'm very disappointed after listening to the news dat we can't see you anymore as Dr.Ridhima Gupta but later respected ur decision and understood the reason/fact.we really gonna miss you as Dr.Ridhima and the beutiful moments you spent in DMG.i started loving your action ever since you were introduced as Ridhima in SBS.after dat your chemistry wid other co-actors especially Karan made me love you even more.you were awesome in each and every aspect Sukirti.you worked tremendously hard for this role at such a tender age.really appreciate your hard work and dat made us love you even more.you gave us very sweet memories in DMG which are unforgettable.Karan and you made an awesome and beutiful onscreen chemisry as Armaan-Ridhima which made us feel dat the charecters are real so dere love.thank you a lotttttt for being Ridhima and made us fall in love wid the charecter Ridhima. we all love you. All the best for your career.
love from,
Nisha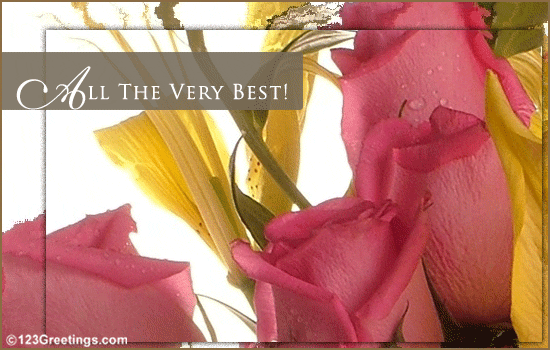 Dear Sukirti,
2nd June 2008 will always be a special day for me because that was the day you entered my favourite show as our Dr Riddhima... A character I'd never liked earlier... a character which always irritated me...But from the second you made your entry, I felt myself warming up to the character instantly. The warmth you exude and your natural talent made me take a sudden liking to Armaan's Basket! At first I was confused whether I would be able to accept you in the role, because it's very easy to become used to seeing particular faces as the face of a character and it becomes difficult to move on and imagine another face.....but you made that task which seemed so difficult at first, become so easy! In the 42 weeks worth of episodes where you portrayed Dr Riddhima, you defined the character for me... You've become my most favourite actress from the small screen, without any doubt, and just generally one of my favourite actresses in the world!
You've proved your immense talent through the way you've perfectly executed all types of scenes as Riddhima....be it comedy, romance or more dramatic or emotional sequences, you've excelled in each type! You're a very talented actress, a beautiful girl and your forthright yet sweet personality is also so endearing!
Today, as I try to prepare myself to accept a new face in the character who's name instantly reminds me of only one face ' yours.... it's seeming really difficult.... The most difficult part of it is trying to imagine how another actress will complement KSG as well as you did...you made the most beautiful pairing with him ' be it because both your looks complemented each other or because you were one actress who's talent could genuinely match up to his! I'm really going to miss looking forward to seeing you brighten my TV screen every day.....but life is about moving on and life is about accepting changes so I'm learning to cope with this. Hence, I won't cry over this because I respect your decision, and I pray that this decision of yours works in favour of your career.... You're very young, and you've already achieved an incredible amount in such a short span of time... And from here you will only go from strength to strength. Best of luck for your future projects and my prayers and good wishes will always be with you. I can't wait to see more of you (be it on the big screen or small screen) because I know you're going to ROCK!
Thank you for giving us so many beautiful memories as Dr Riddhima, thank you for making me love the character, thank you, from the bottom of my heart, for everything.....You seriously bought a smile to my face and to my heart more times than I could count....In the past 10 months, you've truly been like sunshine for me! Your warm and contagious smile, your incredible talent, your inspiring personality.... Like I said earlier, 2nd June will always be one extremely cherished date in my diary!
This is not a goodbye...because I know we're going to see you rock our screens once more and believe me you, we can't wait.... WE LOVE YOU SUKU!
Lots of love, keep smiling & God bless you!!!
--Manpreet Bhandal (Preeti_285)
Dear Sukriti ,
Thanks a lot for being our Riddhima for those glorious 9 months !!!!!! I never really liked Riddhima's character until you came along...when you were introduced in the show, that is when I started loving Riddhima's character. You brought new dimensions to this character while still maintaining the sweetness and the innocence of the character and portrayed an amazing chemistry with Karan. Thankyou for giving us the Golden and inforgettable memories in term of scenes with Karan. I'm gonna miss you soo much . We will never forget you. You were something exceptional. Everyhting about you as Riddhima made me love riddhima more and more. I will never forget your sweet "acchha?" and the naughty expression you used to make while saying that. You have made a really special place in my Heart. That place is just for you. Even though, maybe, we will never see you in DMG but you will be in my Heart for always.You surely re-defined Riddhima for me and made me fall in lvoe with Riddhima all over again. Thankyou for doing complete justice to Riddhima's role and thankyou for entering our life by playing Riddhima's character.
I really wish that you didn't have to leave, but I do respect your decision. Hope you shine in everything you do and we get the chance to see you again soon! Truely from bottom heart I wish u "ALL THE BEST" for your future- hope u're life full of fun & a really happy one.
Love you forever and will never forget you! You will always have a special place in my heart. Promise!
Chandni
Dear Sukirti,
Its been already 9 months now that we've been watching you almost daily on our screens as Dr. Riddhima! Needless to say you have become part of our life, routine, and above all, our heart! I don't know about the former ones, but you'll always remain in that one organ we call the heart. Its been a sheer pleasure watching you play Dr. Riddhima over these nine months and it'll no doubt be difficult, especially in the beginning to see someone else take that avatar. We'll manage yes, but its quite another thing that we'll never stop loving you....
Just want to thank you for all that you've been, for all that you've done. I started watching DMG around the time you were already there, so for me, you've always been THE only Dr. Riddhima. Which is no doubt going to make it all the more difficult to accept someone else. We have alwaya loved AR for the rocking and most beautiful pair they made onscreen, but during the last few months, we have grown to love you for your individuality, the essence of freshness you gave to that one character which became a household name. In short, for the evolution we saw in Dr. Shashank's daughter, Dr. Anjali's sister, Dr. Atul's friend or Dr. Armaan girlfriend. The sincerity with which you played the role never stopped to amaze us, and we love you because of that!
I still remember that balcony scene where Armaan was leaving the house and you were crying. Before, during most episodes, I always cried when Armaan cried, or when the both of you cried together, but on that particular day, you both were crying again, but for once I felt my tears falling out only when you cried, when you made those signs when you showed Riddhima's pain flawlessly. That day, I knew, that we've had the chance of watching one of the finest actresses TV serials could have had. You touched our hearts with that emotional scene, and that I feel, will be a part of DMG I won't ever manage to forget!....
We know your reasons for leaving the show were justified. That's why we are neither angry nor repressive. We know the plot was going nowhere and we hope sincerely that your exit makes the creatives ponder on it all! We would like to wish you all the best for the future, and here's hoping to see you very soon in another serial, show or why not movie! Wherever you are, whatever you do, always remember there are some fans out there who'll always be behind you, because they have grown to love you for the person you are, and the marvellous actress you portray in your characters. Will miss you very much and take care....
A great fan of yours,
Sneha
~Mauritius~