Happy Sweet 16th Birthday Ami!
[I know I'm a day late... sorry about that!
]
Many Many Happy Returns of the Day hun!
Hope all your wishes and dreams come true!
God Bless You!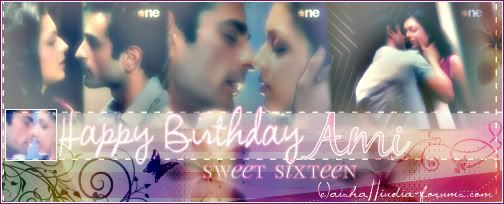 Hope you like the siggy
-aisha
Friends Please join me in wishing Ami a veryy Happy Birthday.


Edited by desi_baby07 - 31 March 2009 at 5:49pm