25th CC Celebration.
We are Celebrating yet again!!!
All About Love's
25th CC!!
It was all possible because of us JB's..
All the love we have for each other
and all the passion we have for the
shows... the celebrities.. more shows..
and all because
WE LOVE TO TALK!!!!!!
and talk alot..... !!!
Thank you JB's for being you
and
Thank you for all the love and support
for each other...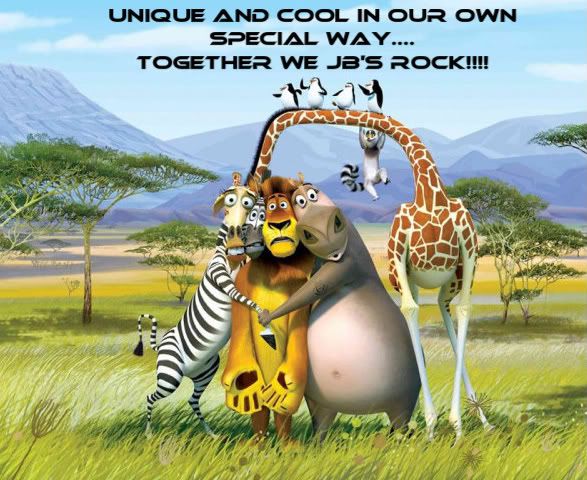 We all have watched Madagascar
That is exactly how JB's are..
We are all different in our own beautiful ways..
But we are the best when we are together..
(yeeepp.. that is exactly how we look when Armaan/KSG
just shocks us for some reason or another.. !! LOLL...)
JB's ROCK!!!!!
Enjoy the 25th thread and lets take it to the 50th soon!!!
Love you all!!


Edited by dmg07 - 29 March 2009 at 6:30pm