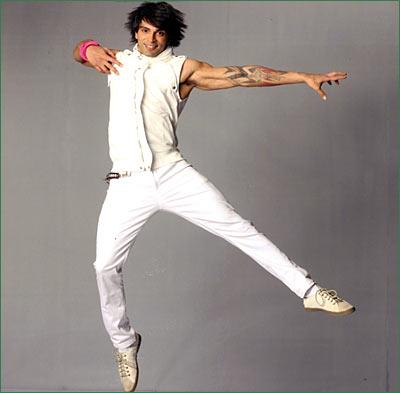 !!Hey Friends!!
Myself Noorin And Mine Frnd Pallavi
Presents Karan SIngh Grover in JDJ fanclub!!
?.This Post is dedicated to Karan Singh Grover Aka Dr Armaan Malik (Dill Mill Gayye) who is Now Participating in a reality Show Jhalak Dikhla jaa ?..
Everyone is welcome here!

Note PLZ : Please note that we have created this post to talk in positive way and not to argue, bash or abuse.. we're just trying to make everyone in one place and talk about Karan Singh Grover In JDJ ''''.
In This Fan Club we just Talk Abt Karan Singh Grover''........
Hope u all kindly being a part of this FC.................................
RULES AND REGULATIONS
This Fanclub is only for KARAN GROVER In "JHALAK DIKHLA JAA"
So we request everyone not to do any discussions of other roles played by karan. We knw u all luv him in every aspect bt this fanclub only holds discussion related to Jhalak
We are sure u all will cooperate with us and will not let us down.
Please we request everyone not to do any bashing or insulting the actor. If u r not the fan of karan so kindly ignore the fanclub but plz dnt say anything which hurts the sentiments of Karan's fans.
Thanking you all
Pallavi and Noorin
Karan Singh Grover''''.. Career profile ''''.
Karan Singh Grover : Indian Television Actor and Model
Today he is the hottest hunk of the industry. He had won the hearts of millions of girls. They all die to have a look of him.
He started His career with Ekta Kapoor's serial Kitni Mast Hai Zindagi On MTV India, Kasauti Zindagi Kay on STAR Plus, Solhah singaar on Sahara One, C.I.D and on Sony Entertainment Television.
Now doing the role of Dr. Armaan Mallik in Dill Mill Gayye on STAR One with co-actress Shilpa Anand (who plays Dr. Riddhima Gupta, his love interest) later replaced by Sukirti Kandpal. which made him an instant star.He was a host on the STAR One reality television series Zara Nachke Dikha A 'Zara hatke' reality show'''''
"Now he going to make of on national television Show jhalak Dikhla jaa, He is an actor learning to dance. He said Dancing is not difficult but I have a genuine problem in following instructions'''..

Lots of Love...
.........Noorin and Pallavi