Hi guys. I am so sorry for the 2 missing updates from this week. But I really have no time except early during the day and and very late at night. If the videos aren't posted during that little "early during the day" period I can't do the updates!
(maybe if I have time I will do those 2 updates. I am sorry guys)
This is the last update! It's been really fun writing in this forum. Sometimes it was great, sometimes it was not so great! But overall it was awesome. I will really miss some of you guys!
Today's update
Everyone is wearing white, and sometype ritual was suppose to take place (sorry not sure since didn't see the last 2) Nupur yells at Kul and Mr. Kohli saying get out of my house. Now that my son has returned I don't want your ugly shadow or your daughter's shadow on my son. Rajdeep yells at his mother saying what are you saying mother. If I returned today it is only because of Trishna. Her love and faith. trishna slowly walks in. Nupur looks at her sadly. Rajdeep says she brought me back from the dead. I wouldn't be here if she wasn't here. Everyone thought I died. Even you mom. But she knew! Nupur looks sadder. Rajdeep says when he was little he heard Savitri's story. But he saw her. It's Trishna. She saved her husband by love and faith in god. Nupur walks toward trishna and asks for forgiveness. Trishna says not to insult her by doing that. She takes her hand and places it on her head saying all she needs is her blessing. They hug. (cute scene) Nupur walks toward Tanya and says I have wronged you too. Forgive me. Tanya says you are my mom, so what you have said few mean words. Tanya goes down to take her blessing, nupur pulls her up and they hug. Nupur then goes tot he kohli and asks for forgiveness for insulting them at so many points. She says now she realizes good wives are not found by money and status but their sankskar. Mr. kohli says they are all family and safely home. No need to worry. They all randomly hug.
Rajdeep and Trishna come into their room which is lit by candles. They look around. trishna says do you remember the 1st time we came here? Rajdeep says he remembers every second he spent with her. Trishna looks at him. The song "kaise mujhe tum milgaye" (ghajini) plays. The flashback start from the marriage and include many cute scenes of the couple. (awesome flashback!!)
In the morning they are having breakfast. Nupur head of the table. Two sons by her side, accompanied by their wives. Dimple is beside trishna and Shakti is not there. Rajdeep is giving food to trishna who is refusing it. Nupur smile and shakes her head. Rajdeep says look how weak you are. Nupur asks Tanya why she hasn't finished her milk yet. She says she doesn't feel like drinking it. Raj is happy and shakes his head. (the way you know it says haha you are in trouble, or you got caught!!) Nupur says she has to. She doesn't want any weak grandchild. Dimple says did can you please feed me with love too. (awww someone really needs to start giving the bechari some attention)
Shakti comes in with a file and says this is the time to get Nupur's power of attoney signature. Now that Rajdeep is back he won't be able to do it later.Rajdeep says he will do it but he says no you just came, eat you will have to work a lot later. Raj says he is right. He says here give it to me I will sign it from mom. He says no no it's ok I will come back later. Nuur says if Raj wants to do it just let him do it. Rajdeep takes the file and hands it to Raj. Shakti looks really scared, closing his eyes. Raj is shocked. He says some of the points need to be discussed. He tells everyone to eat he will be back. They go to Raj's room and Raj asks him you want to get power of attorney signed by mom? Shakti takes the papers and tears them. he says he is sorry. Raj says he will not tell mom because he doesn't want to hurt her,
Nupur announces in the table now that her son is back she will like to host a party tonight.
In the party nupur is checking on guests. She sees Trivedi and Mr. and Mrs. Kohli standing. She goes there and asks why aren't they taking anything to drink. She calls the waiters and hands them their drink. Trivedi asks where are the children. Nupur says who know probably getting ready. They didn't even take this long during their marriage. A announcer announces here comes the 3 Princes. Raj, Raghav and Rajdeep comes down the stairs. (rajdeep is in his typical all black suit, Raghav doesn't look too great but Raj...yes!!!!!! Finally they fixed his hair and clothes. he looks handsome) Then Kul wonder where her princesses are. Then comes the 4 princesses. Tanya's hair is up and she is wearing green ! So cute. Suj is in salwar kameez, Trishna is in a blue sari with hair curled. Mansha is in a white glittery dress.
Nupur makes her happy announcement. Kul starts crying. Kohli asks why and she says because she is happy. Mr. Kohli says tussi great ho, she says tussi bhi great ho ji. Mr. Kohli says after mansha is married they will go to the hillstation. Kul is all shy and says she doesn't even know when he is joking. Nupur comes to her saying she is very happy for her two bahus.
Mansha grabs one guy by another and starts pairing up couples.. (3 couples) Mr. Kohli stars singing kya kehna. Kul follows then Nupur starts dancing and singing. The couples are shown dancing. They sign. In between songs they all hug and switch partners. Mr. Kohli sings to Tanya who sings to Raj they all hug. Trishna and Nupur dance. Raghav, sujata and Kul make their own group sing and dance. Everyone including trivedi make a circle and dance! At the end Nupur says since all her family is here the kohli's and malhotras why not family picture. They take awesome pictures. (everyone looked great)
TRULY THE END!!!
** Cool how Rajdeep nor anyone else ever found out about Raj and trishna's relationship **
My chitchat for the last time:: (feel free to ignore)
All shows have officially been ruined for me. After the show I am watching right now (no it is not gossip girl lol. It's the show regarding my 1st signature with the 4 guys) So after watching this show I will never like another show again or enjoy it as much since the expectation levels are wayyyy to high. When I watch the show my heart races like crazy. I might actually end up in the hospital one day!
Smile more often be nice but be true to who you are be happy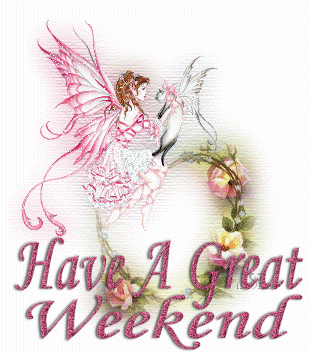 Love
---- Fatima ---