Come and love and be loved
in the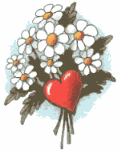 69th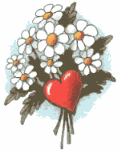 Fan Club
of
Rajeev and Priyanka
Who expressed love without saying a word
We dedicate this fan-fiction to the most romantic couple
[Written by Arwa72]



As she walked towards the edge of the pier, a row of shining lights gradually approached the shore in rhythm with her every step. Suddenly. there it was right in front of her. Shocked, she froze in her tracks!!
In front of her was the most beautiful thing ever. A big boat was lit up with lights and in the middle it said
She was amazed as to what was happening and who was doing all this. She made her way up the stairs and once onto the deck, her eyes searched for the person responsible for all this. A hand covered her eyes and a soft voice whispered in her ear.
"I love you, meri Naina. "
Naina felt his sweet smell and his soft soothing breath on her neck, which transformed her into someone else.
" Raj tum'
Rajveer: ssh. Kuch na kaho. Bus chalo mere saath.
(he put his left arm around her shoulder whilst the other remained on her closed eyes. He escorted her to the middle of the dock.)
"ab dheere se apnee aakhen kholo".
As soon as she opened her eyes, they glinted with surprise and awe.
The place was decorated with lights and deep dark pink roses and red roses. There was a banner which read '
HAPPY VALENTINES DAY SWEETHEART'
right above a three tier chocolate cake
Everything was just so amazing. The atmosphere was perfectly romantic and she was lost for words. She heard some soft music and she turned around to find Rajveer standing there with his handsomely cute smile.
Rajveer: pariyo kee maleka ka is nacheez ke darbaar me swagat hai. May I have this dance?
Naina laughed and gave her hand in his.
They stayed very close staring into each other's passionate eyes
.
The song was just perfect.
Bheege honth tere'pyaasa dil mera
Lage abr sa'mujhe tan tera '
Rajveer looked at Naina's lips and Naina looked at his lips, but no one said anything as their eyes said it all.
Chamke barsaye'mujh per ghataeh, tu hee meree piyas'tu he mera jaam.
Kabhi mere saath, koi raat guzaar, tujhe subah tak me karoon pyar.
He held her even tight '
Sansen aanch teree'tan aag tera, cheene neend meree'loote chain mera.
Wind blew her hair '
Kala jadoo kare'lambe baal tere, aankhen jheel teree'tore laal tere.
Kabhi mere saat koi raat guzaar, tujhe subah tak me karoon pyar.
Aankhen kehrahee'jo na hum kahen, ose sun le tuu'jo na lab kahe
He turned her around and held her by the waist. He rested his chin on her shoulder '
tu na soye aaj'me na soun aaj, tujhe dekhoo aaj'tujhme koun aaj
Kabhi mere saat koi raat guzaar. Tujhe subah tak me karoon pyar.
A new bunch of emotions were running in Naina which made her uneasy and she just wanted to hide away in Rajveer.
Rajveer gradually bent down closer and closer to Naina's face. Then he caressed her cheek, with his finger and then on the tip of her lips.
He moved even closer ....
Naina had her eyes closed because she was too shy to look into his eyes. She didn't want to stop him but also was afraid. She could feel her heartbeat going faster with every breath she took.
He took her into his arms and kissed her. It was a kiss of eternity, full of love and desire , as if the world has tied up their hands and they want to hold to each other through their lips...
Rajveer: (in between kiss) yeh mera os din ka tha
Then he kissed her again and again this time it was long, full of passion.
Rajveer: (breathing heavily) and this one was for giving me this wonderful day to celebrate.
They both leaned their noses on each other and caught up with their breath. At that moment they really wanted to get lost into each other but they knew that they better stop before it's too late.
Naina: Raj, yeh sab tumne kiya?
Rajveer: or nahi to kya. Meree Naina mujhse kuch maange or me ose na du.
She hugged him tight and rested her head on his chest.
Rajveer: pata hai aaj sub kuch bemisaal hai. Chaandni raat hai, haseen saath hai, or dono me beinteha pyaar hai (this last line he spoke whilst looking into her eyes).
Rajveer: you've got to stop teasing me.
Naina: mene kya kiya?
Rajveer: bohat khoobsurat jo dekhrahee ho aaj. Itnee ke jee chahta hai ke tumhe bus dekhta rahu puree raat.
Naina: yeh saaj, sringhaar tumharee wajese hai. Jab Sam ne kaha'Sam? Yeh Sam kaha rehgayee?
Rajveer: kya tum bhi. Itne acche romantic mood ko aise bigaar diya. Hum dono ke beech, yeh Sam kaha aagayee?
Naina: Raj, mazaak mat karo. Sam hee mujhe yaha'(she understood) acha! To yeh sab tum dono kee milee bhaghat thee.
Rajveer: tumhe surprise jo dena tha. Warna tumto naraaz hee hogayee thee.
Naina: tum ko kese pata chala ke me naraaz thi?
Rajveer: kyu, agar tumhe meree her ek pal kee khabar rehtee hai, to phir mujhe tumharee her ek pal kee khabar nahi rahegee?
Naina: I love you!
Rajveer: phir se kaho
Naina: I love you!
Rajveer: jore se kaho
Naina: (whilst hugging him) I love you! I love you! I love you!
After have spent a long time eating the cake and then feeding each other their favourite food, they sat cuddled together on a lounger.
Rajveer: Naina, apni aankhen band karo
Naina: phirse koi surprise hai?
Rajveer: tum band to karo.
She closed her eyes in excitement.
Rajveer: (pulled out a red box from the side and opened it.) ab kholdo!
She was amazed to find in front of her a beautiful diamond necklace.
Naina: wow, Raj yeah?
Rajveer: pariyo kee maleka ke liye ek nacheez tohfa.
Naina: bohat hee khoobsurat hai.
Rajveer: or bhi khoobsurat lagega agar maleka ' eh- husn iska sringhaar karegee.
Naina: yu shayaro kee zubaan kabse bole ne lage tum?
Rajveer: yeh to tumhara sangat hai. Ab chalo, jaldi se yeh pehn ke dekhao.
Naina: tumhee pehna do na
She lifted her hands to untie her choker when Rajveer stopped her. Then he slowly slid the tie on and let it loose. He moved her hair away from her neck and he put the necklace around her neck and as he clasped the lock, his hand brushed Naina's back making NAina feel a strange tingle. Rajveer left a soft kiss on her shoulder.
Rajveer: ab dekhoo to zara ke meree pyaari see Naina, lagtee kesee hai. (he turned her around facing him and she looked so beautiful that he got lost in her beauty)
Naina: I'm sorry Raj. Me tumhaare liye koi tohfa nahi laayee.
Rajveer: tohfa to tumne de diya hai mujhe.
Naina: mene kya diya?
Rajveer: lagta hai phirse namoona dekha na parega (he was going to kiss her again but she stopped him).
Naina: nahi Raj, phirse nahi. Actually mene tumhaare liye ek bohat see sweet cheez tayaar kee thee, lekin mujhe to pata hee nahi tha ke yaha pe yeh hone waala hai.
Rajveer: hmm. Kahee wo sweet see cheez yeh to nahi? (pulled out an album from the side as well).
Naina: tumhe kese pata chala iske baare me?
Rajveer: MAGIC!
Naina: zaroor meree jasoosi karahai the
Rajveer: jab tum meree aakhon ke saamne har pal rehtee ho to phir jaasoosi ka sawaal kaha peda hota hai. Tumhare dil kee raah mere dil tak hai, to kya mujhe nahi pata chalaega, tumhara dil kya chahta hai
Both Rajveer and Naina smiled. Then they looked at the album together which was full of all their memories over the last two years. There were some amusing moments, sensual moments, emotional moments and some very cute moments. There were also few pictures with their friends and family when they use to hang out together
Naina: Raj, tumhe yaad hai, jab hum pehlee baar mile the?
Rajveer: wo mulaqaat me kese bhool sakta hu (took her in his arms from behind and rested his chin on her shoulder) os din se to sab kuch badal gaya'
Both of them sat in each other's arms watching the moonlight and remembering their sweet moments together
The moments which brought them till this day where they had become one from two.