Home

»

(¯`·._.HAPPY BIRTHDAY SONI._.·´¯) (dreamy girl)
(¯`·._.HAPPY BIRTHDAY SONI._.·´¯) (dreamy girl)
Post Reply
New Post
nidha1983
IF-Sizzlerz
Joined: 03 January 2008
Posts: 21070
Posted:

02 February 2009 at 4:32am

| IP Logged

"A Just Friend says..hi,..hello, ..bye, and walks away. A Best friend always stop by your side & asks how r u doing ??

A Just Friend has never seen you cry. A Best friend has shoulders soggy from your tears.

A Just Friend thinks the friendship is over, when you have an argument. A Best friend knows that it's not a friendship, until after you've had a fight.

A Just Friend hates it when you call, after he has gone to bed. A Best friend asks you . why you took so long to call.

A Just Friend, when visiting, acts like a guest. A Best friend opens your refrigerator and helps himself.
A Just Friend jealous about your romantic history. A Best friend wonders of your love story.....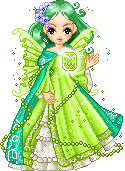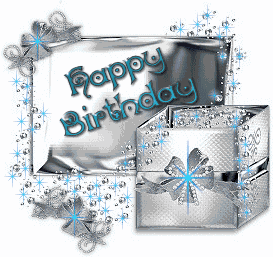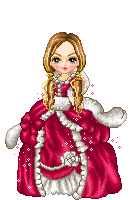 "God gave a gift to the world when you were born'
a person who loves, who cares,
who sees a person's need and fills it,
who encourages and lifts people up,
who spends energy on others
rather than herself,
someone who touches each life she enters,
and makes a difference in the world,
because ripples of kindness flow outward
as each person you have touched, touches others.
Your birthday deserves to be a national holiday,
because you are a special treasure
for all that you've done.
May the love you have shown to others
return to you, multiplied.
I wish you the happiest of birthdays,
and many, many more,
so that others have time to appreciate you
as much as I do."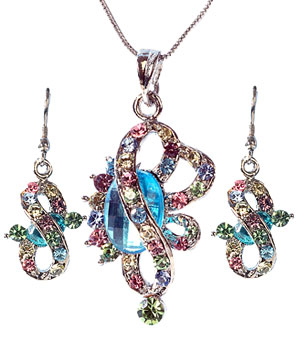 "I am sending birthday wishes,
from far across the miles,
tied with lace and ribbons,
my special birthday smile.
Also hugs and kisses,
wrapped in special prayers,
happiness and laughter,
joy beyond compare.
Wishing you warm sunshine,
each day when you awake,
peace within and harmony,
with every step you take.
As you drift off in slumber,
and nestle upon the clouds,
know i am thinking of you,
from way across the miles."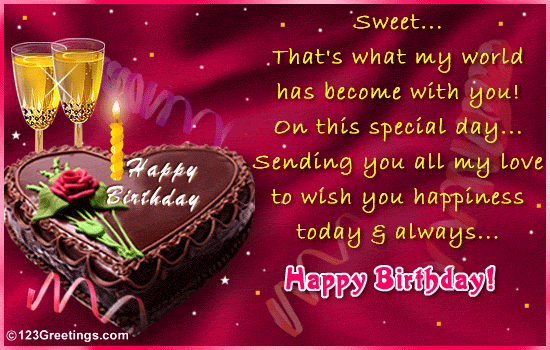 Edited by kvn1983 - 04 February 2009 at 5:48am
Dear
Guest
, Being an unregistered member you are missing out on participating in the lively discussions happening on the topic "
(¯`·._.HAPPY BIRTHDAY SONI._.·´¯) (dreamy girl)
" in
Fan Fictions
forum. In addition you lose out on the fun interactions with fellow members and other member exclusive features that India-Forums has to offer. Join India's most popular discussion portal on Indian Entertainment. It's FREE and registration is effortless so
JOIN NOW
!
nidha1983
IF-Sizzlerz
Joined: 03 January 2008
Posts: 21070
nidha1983
IF-Sizzlerz
Joined: 03 January 2008
Posts: 21070
Posted:

02 February 2009 at 4:34am

| IP Logged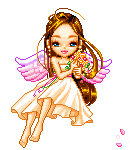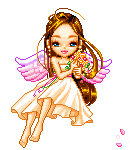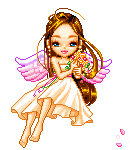 Please Fill this Guys:~ 1. FIRST NAME
:~ 2.DATE OF BIRTH
:~3. SUN SIGN
:~4. DESCRIBE YOURSELF
:~5. NATIVE COUNTRY AND STATE
:~6. CURRENT LOCATION/OCCUPATION
:~7. ANY TRUE LIFE ADVENTURE THAT YOU HAD
:~8. WHAT IS YOUR AIM IN LIFE
:~9. MOTTO IN LIFE
:~10. ANY UNFORGETABLE DREAM/ INCIDENCE
:~11. MOST HAPPY MOMENT IN YOUR LIFE
:~12. MOST EMBARASSING MOMENT IN YOUR LIFE
:~13. FIRST LOVE (IF ANY)
:~14. DREAM BOY
:~15. DO YOU BELIEVE IN FATE / DESTINY
:~16. IF YOU HAD ONE CHANCE TO LIVE YOUR LIFE AGAIN WHAT WOULD YOU LIKE TO DO
:~17. IF YOU ARE GRANTED THREE WISHES WHAT WOULD YOU WISH
:~18. FAVORITE FAN FICTION
:~19. FAVORITE FAN FICTION WRITER
:~20.FAVORITE INDIA-FORUMS SECTION
:~21.FAVORITE INDIA-FORUMS PALS (TIME)
:~22. SWEETEST MEMBERS ON INDIA-FORUMS AT LEAST 3
:~




Edited by kvn1983 - 02 February 2009 at 4:37am
nidha1983
IF-Sizzlerz
Joined: 03 January 2008
Posts: 21070
Posted:

02 February 2009 at 4:35am

| IP Logged













Aquarians born on February 3 are talented, modest and charming. They see the big picture and life's small details. They can be eccentric yet may shelter themselves beneath a personality that reflects conventional views. They put faith in planning, knowing that hard work pays off.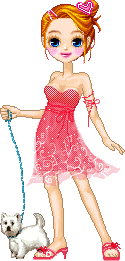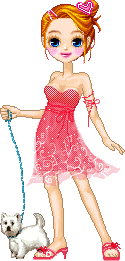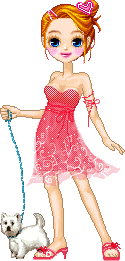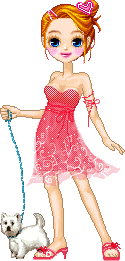 Because of their tendency to cultivate impressive friendships, February 3 men and women are sometimes seen as opportunists. But this in no way supposes they are only looking for well-connected friendships. They don't play emotional games. When interested in someone, they make their intentions clear.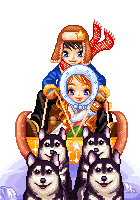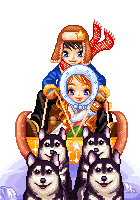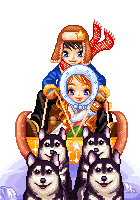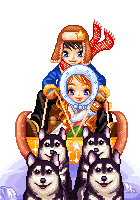 People born on February 3 are devoted to family life. They often have a close relationship with family members. They make good if somewhat demanding parents. They have a strict code of conduct and expect their youngsters to follow it.















People born on February 3 have an exacting nature that is revealed in the way they handle health matters. They're dedicated to keeping fit and looking good, no matter how much time and effort it takes. They usually eat moderately and enjoy preparing food, since this assures them of its high-quality, low-fat content.

























February 3 individuals are determined and enjoy careers that allow them to exercise power positively. They have a strong sense of humanitarianism and are happy to use their power to shift focus to those less fortunate. Commanding a good salary is a way for them to contribute to causes that matter to them.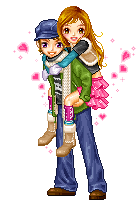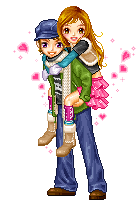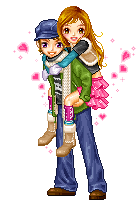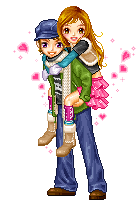 February 3 individuals are expert organizers and eager to use their talents for humanitarian aims. They have a strong conscience, which balances their seemingly narcissistic side. While involved with a particular enterprise, they may be completely distracted and unable or unwilling to give attention to other tasks.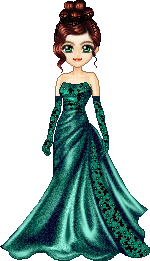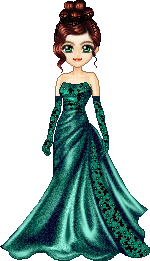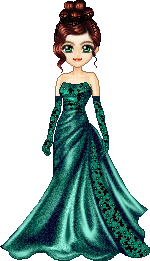 Edited by kvn1983 - 02 February 2009 at 4:47am
nidha1983
IF-Sizzlerz
Joined: 03 January 2008
Posts: 21070
nidha1983
IF-Sizzlerz
Joined: 03 January 2008
Posts: 21070
Posted:

02 February 2009 at 4:38am

| IP Logged

_________ SONI SO____________ SONI SON


______ SONI SONI SON_______ SONI SONI SONI
____ SONI SONI SONI SON___ SONI SONI SONI SON
___ SONI SONI SONI SONI SONI SONI S_______ SON
__ SONI SONI SONI SONI SONI SONI S_________ SON
_ SONI SONI SONI SONI SONI SONI SONI _______ SON
_ SONI SONI SONI SONI SONI SONI SONI SONI______
SONI SONI SONI SONI SONI SONI SONI SONI SON__ SO
SONI SONI SONI SONI SONI SONI SONI SONI SONI S_
SONI SONI SONI SONI SONI SONI SONI SONI SONI SON
SONI SONI SONI SONI SONI SONI SONI SONI SONI SON
_ SONI SONI SONI SONI SONI SONI SONI SONI SONI S
__ SONI SONI SONI SONI SONI SONI SONI SONI SONI
____ SONI SONI SONI SONI SONI SONI SONI SONI S
______ SONI SONI SONI SONI SONI SONI SONI S
_________ SONI SONI SONI SONI SONI SONI
____________ SONI SONI SONI SONI SONI
______________ SONI SONI SONI SONI
_________________ SONI SONI SO
___________________ SONI SON
_____________________ SONI
______________________ SON
_______________________ S





Edited by kvn1983 - 02 February 2009 at 4:53am
hinz
Viewbie
Joined: 13 September 2005
Posts: 25872
Posted:

02 February 2009 at 10:50am

| IP Logged

happy Birthday Soni

have fun
love
Hina

-simi-
IF-Sizzlerz
Joined: 04 January 2007
Posts: 14324
Posted:

02 February 2009 at 2:54pm

| IP Logged

happy b-day soni!!!

and awesome post nidha
Post Reply
New Post
Go to top
Related Topics
Forum Quick Jump
Please login to check your Last 10 Topics posted