To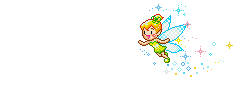 Ayesha!!!
Today is the Birthday of a beautiful girl named ayesha. She is like a little fairy who spreads only love and friendship on this forum. She is a hardcore fan of Sharukh khan and a dear friend to me. I have too many words to describe you. On your special day i would like to wish you a lifetime happiness and good health.
Many many happy returns of the day!!!
Here is your cake. Blow the candles
Happy Birthday To you..Happy Birthday Dear Ashu ..Happy birthday to you!!
Everyone please clap
Thankyou ashu for cutting all the cakes..
Now some food..Enjoy!!!
Veg food
Non-veg food
Here are some cookie and cupcake for party people!
A piece of Chocolate cake
Big Apple for people on diet
Drinkss
Tea and Coffee
I screa you scream we all scream for...
ICE CREAM
A gift from me..Well the real will be coming soon!
Here is a dress code that i made for the guests
Love you loads ashu..MUAWwww!!!
I really hope that you guys had a good time!