Welcome friends
Its time to pick up another Member of the Week
well...well.....everyone must be wondering who the new member could be on the hotseat....since meli escaped much easily
this member is more known in the tms
family
she is from singapore
ambi, to many singapore members, yeppo next IF Singapore meet?
next to vani2007, she is another good
analyzer
archana selvam patti karaichi pulivangal
a very sweet member, fun loving person
and
recently did poo suttal
and she manage to get us
okay, she is really new here as she does not
visit any section besides tms ...
so watcha waiting for buddies... lets grill her naa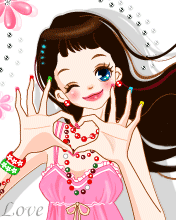 Enjoy the hotseat honey
....people....dont show any sympathy
just because she is new....grill her...I mean it...!!!
and b4 i joot off, let me do one kutty naradar
work here ... u know wat shiva, vani akka
in her birthday tread mention bout ur sense
of humour and ask if there is any way
to bring it out nu .. adhan i put u up in
MOTW .. so u have to chase vani akka now
for giving the idea
NARAYANAAAAAAAA
vidu jotttttttttt

IF TAMIL DEV TEAM