Here's your result. Sorry for the long wait.
Is this you? How accurate is this quiz?
You Scored as Elinor Dashwood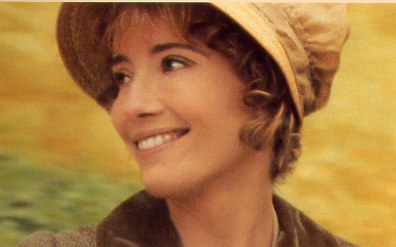 As Marianne's older sister, Elinor lives at the other end of the emotional spectrum. She rarely reveals her intense feelings and is more concerned with being honest and loyal than having what she deserves. Even though her intentions are pure, she sets herself up for loss by constantly placing other people before her own needs. Overall, Elinor is gentle and rational but is just as capable of radical emotions (despite her withholding them) as her sister.
You are Elinor Dashwood from Sense and Sensibility! You are sensible and possess great strength of understanding and coolness of judgement. Your affectionate heart feels deeply, however, you guard your emotions carefully, so that others might be ignorant of your feelings towards them.
Elinor is a reserved, practical and thoughtful young woman who, compared with her more emotional and romantic younger sister Marianne, forms the 'sense' of the title. Following the death of their father the sisters (with their mother) are reduced to near-poverty by the selfishness and greed of their sister-in-law Fanny; Elinor's half-brother, Fanny's husband, who by law inherited their father's entire estate, has broken his promise to his dying father to take care of them. Elinor falls in love with Edward Ferrars, Fanny's brother, but her reduced circumstances and Edward's prior promises do not allow her to hope for any union between them.