Hiii!!!! Deeeeeeep!!! You ditched us at the Resort and our chat club!!
I know there has been drama there.. but thats so not the point here.. Sorry!! Umm.. I know most of his stuff was out when I was a tiny tot but my cousin introduced me to him and he is easily my favorite actor in Bollywood!!
I would love to join this FC!! Unfortunately, I cannot participate in the DOTW as I have not watched Ghajini yet...
I know.. I can't believe it myself!! But here is my intro and keep me up to date of furture discussions please!!
- Name: Sonia

- Nickname: Sona, Sonu, Soni, Dreamy Gal

- Age: 17

- Location: NY

- Favourite Aamir Khan movie/scene/dialouge: Its so hard to choose!!
Right now I will say Rangeela!! Totally 'mast' acting throughout!!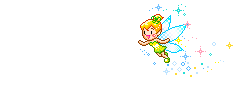 Edited by SuhaniSonia - 31 January 2009 at 4:57pm