Sunaina's Appreciation club



Today, we celebrate the birthday of a very very special member.

We all are her fans and hence on her birthday we decided to open a club in honour of such a wonderful person who has become a very important part of our lives.

An ardent fan of Rajeev and Priyanka, she started her journey on i-f on 8 August,2005.From being a new member to an IF-Rockerz her journey is an inspiration for people who want to master gunda-gardi


you dont believe us??.....well then let us take a sneak peak at her achievements on RP FC

With all her activities and work no member had any doubts that she indeed had become the Don of Rajeev Priyanka FC and so on 6 October,2007 the members unanimously voted for her and gave her the title





Her name is



Mitra.................. Sunaina Mitra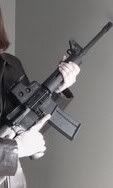 Just to refresh our memories ,we present to you some glimpses of her tremendous contribution to RPFC
So heres presenting to you our very own witty, intelligent, helpful , friendly and modest
Sunaina- The FC's "Official everything doer"
Su (thinking) -"Hmmm, this siggy must come here" "I wonder how these pics will go with my the new homepage"
As always, racking brains for the fc

She is a magician when it comes to opening FC's.Its a treat to go through the front pages she makes........."Magician" is a word which comes to our mind when she always comes up with fabulous front pages and leaves us bewitched.

And its not only the members of the FC who love her front pages but also those who are not a member of the FC have also appreciated her excellant work..........

When Sunaina opened the 40th RP FC we had a member posting a comment in appreciarion of the front page



Originally posted by beckytower

Many congratulations on 40 FC'S!
Even though I am not a member, I can't help but comment and say that your first page is amazing! Every word is so true..and good luck for this FC..and many many more to come
There used to be a time..when every moment of my life..was all about Raj-Naina, and I still adore them

RP FC was also awarded "The Most Creative FC" in the CFC members awards




As the head of RP FC management team she has taken the FC to greater heights and under her guidance we were able to bag the award of "The Most Strict FC" and " in "The Member Award contest held in June 2007"(CFC section awards).She has been a great manager and its not an easy task to manage us
....but its always a pleasure to be guided by her
Penning down some brilliant writeups!

One of the many talents which needs special mention is her writing skills.She is a master when it comes to writing a fic.Be it Right Left Right,A Ballad of Two Soldiers or Closeness on Clifftop
,she has won the hearts of all.There are many writings by her covering different genres......be it romance,tragedy,comedy
and so its no surprise when members of the fc voted for her as

The Most Creative Writer

She also won the award for

The Most Romantic Member in "The members Award of CFC section "



A Great friend cum Agony aunt
Su is just a pm away. Iv personally lost count of the no of times iv bugged her with my problems. Perhaps not even a single day on IF goes without indulging in our customary gossip
YM was our fav hangout joint with both of us ganging up on Nishant.
And last but not the least let us see what Su is doing right now!!

Su relaxing ......
.
.
.
.
.
.
.
.
.
Dream on! With RPFC members ever growing list of demands, this will never happen



Whatever we write will not be sufficient to describe you or your sincerity towards your work.
Su, May you always be wrapped in the warmth of the love of your near and dear ones.A lovely person like you deserves nothing less.
Here's wishing you a very Happy Birthday and a year filled with success and happiness. Lets hope we celebrate many more birthdays together.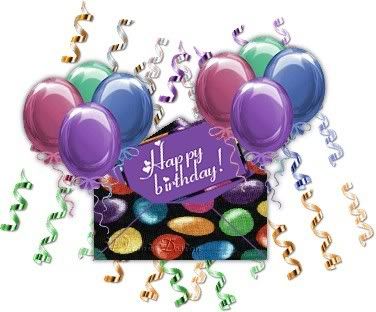 Only 24 candles?


See hon, at RPFC, you never grow older ,only....wiser
May all your endeavours and aspirations come true
This is a small gift from all your friends at RPFC
Ashi and Nishant
PS- Enough of butter, ghee, oil applied. Get ur a** back to work now, the new FC page better be good!
Uv already wasted 3 minutes going through this page... 5, if ur a slow reader.
Ofcourse you MAY have a day off , its ur Birthday afterall........