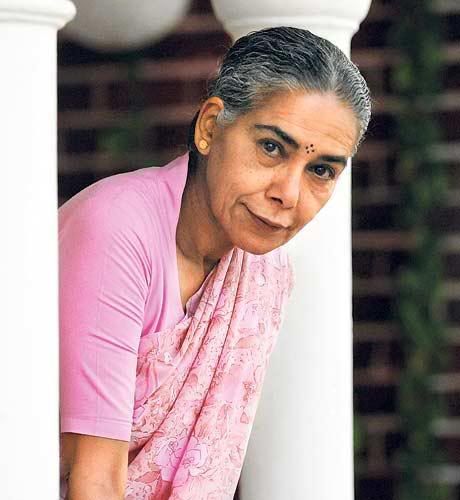 Playing the matriarch in Balika Vadhu, she has somehow managed to change the 'lovey-dovey' image of the on-screen dadi. Whether its films or television, she has always been seen in a positive light.
But this is the first time she's playing a toughie. "Initially the producers told me this is a negative role. But while playing this role, I discovered that there isn't anything called negative as such. It's just a person's beliefs which sometimes might differ from the likes of the others, let's say the majority.
The so-called negative person also has emotions, has his own thinking and set of rights and wrongs. Playing this role, or any role for that matter you have to be into the character, you have to live the person you are enacting. So, whether you eye it as negative or not, for me, this character too has its own positive light. The negative roles that you see in the other serials are played very superficially with melodramatic actions.
I'm glad that this role has much more to it than just being negative. There are way too many dimensions!"
She also says that this role is much different than what she is in reality. "I'm not as harsh in real life! I can say I am strict but quite unlike this character! In fact, as much as I'm after the lives of the kids on screen, I'm pretty cool with them off-screen. And they are real darlings. Very bright, very smart and absolutely lovely." Being in the industry for so long, but not much in the limelight does she sometimes feel like not having had enough publicity and attention as she deserves? "I have no qualms about it at all. I've done good work and have always been well appreciated for it. About the media attention, well, that's for the media to decide whether to give someone mileage or not! For me, I just believe in doing good work," she says.