Today being the 26th of December reminds of a fateful day that brought sorrow into many people's lives. The Boxing Day Tsunami, a brutal game played by the Mother Nature left behind devastating memories to linger in mind even past four years!
A journey to the past...four years ago
The Cocks crow, wakening the peacefully sleeping people, in the early morning hour. Soon the birds chirp away as the sun gleams through the eastern horizon. The kids roam around the sandy beach collecting shells and playing around with the baby craps that crawl away. While family members cherish the day together. Many miles away, couples and kids celebrate their holiday in the beautiful part of the world. Yet the usually pleasant "Kadhal Madha" remains unusually quiet and its rage went unnoticed.
The undersea earthquake sent massive waves to 11 different countries.
The massive waves sweep through everything on its way, not even the protective windows. There was no room to swim away! The rich, the poor, the young and the old are all swept away! Panic strikes the moment soon to be filled with nothing but cries!
On this day, many lost their loved ones as shattering their closely knit families! Only one word fills the mind and that is "why"! Why did Mother Nature have to capture the lives of over 225 000 people! Why was the peaceful morning suddenly turned into a disaster? Yet this question remains unanswered!
NEWS REPORT
By Gail Ranjit Poole
A child's scream on screen.
Just run... split second... All gone.
Flattened nothingness.
Heading towards me
All alone, the dark low moan
Of death awaits me.
'Ik dum!' 'Hai Ram!' 'MA!'
Swept, beaten by nature's wrath,
To the jungle go.
Hold on to the tree
Waves bombard me... a near miss
In this wet abyss.
Until I am found
Clinging... wrapped in love and fed
By the world's wide heart.
Yei Penne
By Vijaydhanam
Yei Penne!
Kadal konda thaneer Motham En Kannil Varavazhaithai.
Udal konda uyirai Unakkaha uruha vaithai
Yei Penne!
En Vazhvil Neeyindri ponai
Naan Vazhvindri ponen.
Nee
Katrai Vantha sooravali
Neerai Vantha Tsunami
Vanamai vantha idi
Nilamai vantha poohambam
Theeyai vantha minnal.
Nee Marupiravi edukathe
Pizhaithu pohattum Ilaigar samuthayam.........
God's Teardrop Exploded
By Sarfraz Ahmed
Did you know?
That time stood still
At that precise moment,
That exact second,
When the earth opened its mouth and roared,
And the oceans wept,
Such deadly tears it poured,
As the unknowing world slept,
How many did one tear kill
In that precise moment,
That exact second,
When God's teardrop exploded,
And time stood still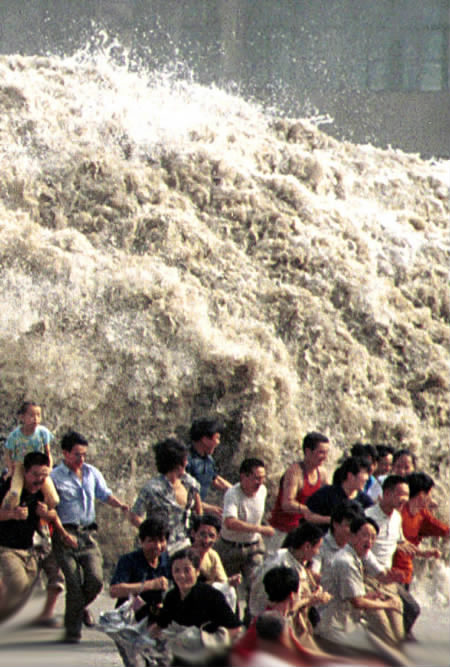 Let us all take a moment to remember those who lost their lives! May their souls rest in peace! May God give their loved ones the strength to live a peaceful life amidst the sorrow!
With love,
All of us!


Edited by aisha_muka1980 - 25 December 2008 at 11:30pm