The focus is on little actors now with the state government issuing notices to teleserial producers demanding to know working hours and conditions of young artistes .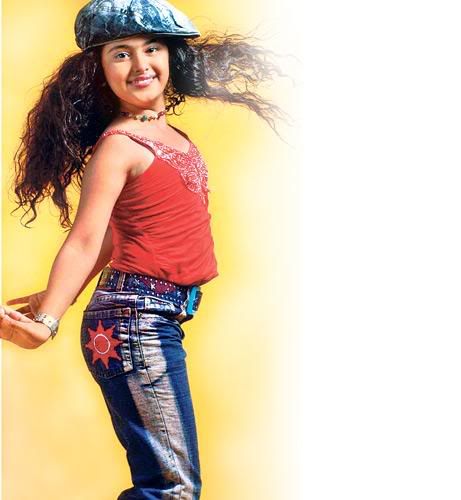 The state has indicated that it wants to implement an old rule that calls for child artistes to work for a maximum of four hours a day.
Producers have their point of view and parents of actor kids have their take on this. But what do the child artistes themselves have to say? Are they really enjoying their 'work'? Who better than Avika Gor ' the youngest bahu on TV today, who has become hugely popular as Anandi in Sunjoy Waddhwa's serial dealing with child marriage ' to talk to on this. Ask Avika if she's aware of the government's guidelines and she sweetly replies, "I'm too young to comment on this. Main toh bahut choti hoon." Point accepted.
This sixth standard student from Sharon English High School in Mulund seems to have absolutely no complaints. "I love acting," she says. But does she manage to balance her studies and work? "Work? Acting toh meri hobby hai. I'm not working," she emphasises. Avika attends school in the mornings and goes for her shootings in the afternoons. "I comfortably do my homework and my studies on the sets and I'm back home by 7 in the evening," she says.
A day off from school happens only if there's an outdoor shoot or a sudden early morning shoot. "But that's very rare," she says, "and my principal and teachers are very nice and supportive." Avika's good in academics and has been getting an A or A+ grade always. "I want to study a lot. When I grow up I want to become Miss Universe and for that I have to study. Minimum, you have to be a graduate, don't you?" asks the little wonder, who recently bagged an award for her telly performance.
She's been acting the past few years and has to her credit serials like Raajkumar Aryan, Sssshhh Phir Koi Hai, Meri Awaaz Ko Mil Gayi Roshni apart from films like Paathshala and Morning Walk. But the girl's now a star. Does she feel like a star? "Nahin nahin. Abhi manzil bahut door hai," she shrugs, making one wonder about her maturity. Life's changed in some ways, she agrees. "I've made a lot of friends. I also have people who come to me and click photographs with me. That feels really nice," she smiles.
Courtesy : The Times of India


Edited by Shubh_Aastha - 22 December 2008 at 1:17am