ABOUT THE SHOW

This is a story of two childhood friends belonging to two different stratum of the society ' one a zamindar and the other a mere farmer. Their friendship was one that the entire village vouched for. Not only the two friends but their families also shared a very strong bond of love and affection between them.
But this friendship was not to last forever. Due to circumstantial misunderstandings the two friends' part ways and the love between them turns into enmity. The only thing left common between them is a river that now flows between their separated villages and their hatred for each other in their hearts.
The lead protagonists of the show Yugandhar and Vrinda are the grandchildren of these two friends. Yugandhar plays the grandson of the Zamindar friend and Brinda plays the granddaughter of the Farmer friend. These two who are unaware of the hatred between their families become friends and in no time love blooms in their hearts.

Will the love of these two youngsters help in soothing the wounds inflicted in all these past years? Will love cross the borders and make a new beginning? What will happen when Vrinda falls in love with the enemy?





Yug
(Kunal Verma)
Yug is the male protagonist of the show. He's Bindiya's son and the apple of his dadu's eye. He's a carefree person who under the intention of uniting his friend Sharad with Gitika enters Pratapgarh and falls for Vrinda. Circumstances however force him to marry Bharti.
Vrinda (Pooja Bose)

Throughout her childhood, no one's treated Vrinda like family accept her dadu. Vrinda tried to do things right but was considered unlucky but everything changes when Yug comes and her family accepts her. She too falls for Yug but is forced to marry Rajbeer and in the end accepts him.

Rajbeer (Sandeep Baswana)

Married to Vrinda, he's a nice guy who always tries to do what's right and loves his family dearly. He loves Vrinda immensely and had tried to get her back together with Yug.

Bharti (Khushboo Singh)

She was Yug's secretary but then after Vrinda accepted Rajbeer, Yug married her. After the leap, Vrinda convinced him to move on and he's now accepted Bharti


Gitika
(Abigail Jain)
Gitika is Vrinda's childhood friend who falls for Sharad, a boy from Kishanganj. When Sharad refuses to recognize her in front of everyone and her father's reputation is gone, she agrees to marry a man as old as her father.

Sharad
(Vishal Singh)
Sharad is Yug's friend who ends up falling for Gitika. He was going to elope with her but when they got caught, in order to protect her he lied and pretended to not know her. Later when Gitika's about to marry an older man, he tries to stop her from ruining her life but fails.


Teji
(Gautam Gulati)
Teji is Vrinda's cousin and is a fun loving guy and a kid at heart. He loves his gun and cracks jokes and often gets in trouble. His life takes a turn when he meets the love of his live, Frieda, who he marries.


Freida
(Chahat Khanna) and
Happy
Freida is Yug's friend from abroad and she comes to visit him. From there she meets Teji and falls in love with him. Years later they have a son but circumstances force them to separate and Freida leaves Teji, taking Happy with her.


Pooja

Teji's sister and Vrinda's cousin, she's not as loud as Teji but neither as quiet as Vrinda. She makes small appearances and during her wedding, Vrinda realizes her love for Rajbeer.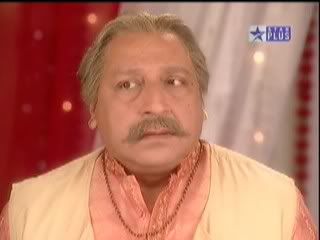 Balwant
(Sudhir Pandey)
Known as Dadabeer to everyone, he is Vikram Aditya's best friend and Vrinda's dadu. Years ago due to a misunderstanding, VA and Dadabeer became enemies but that too got resolved after Vrinda's marriage


Preeto
(Kanika Shivpuri)
Preeto, also known as Bebe to everyone but Dadabeer, is Dadabeer's wife and Vrinda's dadi. It was through her insistence that Dadabeer got Vrinda married to Rajbeer without telling them about Yug.


Parminder
(Papiya Sengupta)
Vrinda's mother, who never loved Vrinda and considered her unlucky as the day she was born, her husband was sent to jail. Later, thanks to Yug, she realized how wrong she was and accepted Vrinda.

Kuldeep


Vrinda's father, who on the day of her birth went to jail for killing Yug's father due to a misunderstanding and was believed to be dead until Vrinda found out that everyone had kept it a secret from her. He's released from jail thanks to Yug.
Kushal

Similar to Parminder, he didn't cae about Vrinda either and gave more importance to his daughter Pooja. Yug made him realize how much Vrinda loves Kushal and now he considers her his daughter.

Radhika


Radhika's married to Kushal and is Teji's and Pooja's mother. She's Vikram Aditya's daughter but during the feud never visited him in order to respect her in-laws. When she found out about Yug and Vrinda's love story, she started to support them, hoping it would end the feud.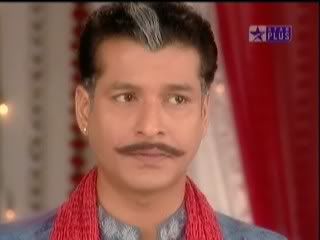 Vikram Aditya
(Chetan Pandit)
Leader of Kishanganj and Yug's dadu. He loves Yug very much and always listens to what he says. Years ago his son was killed and that caused him and Dadabeer to become enemies but now they're friends once again.


Bindiya


Yug's widowed mother. She was the one who told him the Kaliganj secret when he found out Kuldeep had killed his father. She loves Yug very much and he's the reason she lives.


Gayatri Bua and her Husband


Yug's bua and Ashish and Neel's mom. She was a negative character in the show as she wanted to kill Yug so that her sons would inherit the property but after her truth came out, she became positive. Her husband was also a negative character as he always did what Gayatri said and had a hearing aid.


Neil


Yug's cousin, Gayatri's son and Ashish's brother. In the beginning when Yug had come back from abroad, he helped Yug learn hindi. Now he is working on a business deal with Ashish, Rajbeer and Karanveer.


Ashish
(Mayank Gandhi)
Ashish is Gayatri's son and Yug's cousin. He is a negative character who loves Bhumika but is marrying Babli so that he can use her to ruin Yug and Rajbeer's friendship and take over the family business.


Babli
(Garima Bhatnagar)
Babli is Rajbeer's sister. She had fallen in love with Govind but due to circumstances Govind married somebody else. She then later marries Ashish, despite warned by Vrinda on various occasions and is later abused by him.


Karanveer


Rajbeer and Babli's older brother. He believe in Rajbeer and knows whatever he does is right. This is usually the reason why Sushma and him fight.

Sushma and Amma

Sushma is Karanveer's wife. Due to her mother instigating her, she often misunderstands Vrinda and Rajbeer. She wants Karanveer to step up and take over things rather then have Rajbeer involved. Amma is Sushma's mother who always tries to make things worse and encourages Sushma.


Ammo

Rajbeer, Babli and Karanveer's grandmother who had gotten Rajbeer married to Vrinda. She had cancer and during the time Rajbeer pretended to be bad, she passed away.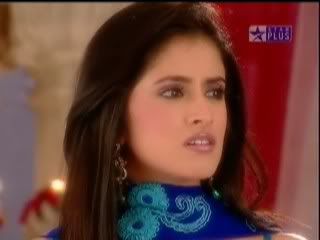 Bhumika (Mihika Verma)

She loves Ashish and wants to marry him. However, when she tries to expose Ashish, she meets with an accident and dies

*
There are 2 neighbouring villages; Kishanganj and Pratapgarh. Vikram Aditya and his family live in Kishanganj while Dadabeer and his family live in Pratapgarh.
It starts off with Dadabeer telling everyone that the ladke waale are coming to see Vrinda and everyone but Parminder are excited. However, then boy and his family come and Vrinda is alone with the boy, she tells him that she's in love with someone from Kishanganj. The boy's family leaves and Dadabeer finds out that Parminder was the reason Vrinda lied and it is revealed that Vrinda is considered unlucky.
Yug is introduced and he talks to Vikram Aditya everyday through a webcam and is going to come back to India and it is revealed that Yug doesn't know Hindi and relies on his friend when Yug is talking to Vikram Aditya.
At the mandir, Dadabeer adn Vikram Aditya have a boli going on which Vikram Aditya wins, showing that there is a feud going on between the two families.
Vrinda goes to Gitika who informs her that she's running away so that she could be with Sharad. However, when she crosses the border line, she gets caught and Vikram Aditya brings her back to Pratapgrah. When asked if Sharad loves Gitika, he lies and denies it. Dadabeer takes her in and when Yug questions Sharad about it, he says he lied so that no harm comes to Gitika.
With the help of Gidari, Yug comes to Pratapgarh to unite the two lovers and mistakenly "kidnaps" Vrinda. Since Yug can't speak English, they have a lot of difficulty understanding each other. In the end, Yug brings Vrinda safely to Pratapgarh and through sign language she tells him that she trusts him.
Yug then learns Hindi so that he can talk to Vrinda and also impresses Vikram Aditya who decides to send Yug to Chandigarh on business. Yug uses this as a chance to go to Pratapgarh and takes Sharad with him who disguises himself and changes his name to Jeet. Using Girdari's help, they tell Dadabeer that they're related to Girdari and are allowed to stay.
During this time, Yug falls for Vrinda and Vrinda tries to stay away from him and often yells at him and says she doesn't care about him but cares about her family. Yug sees how her family treats her and gets everyone to accept her. Vrinda slowly falls in love with Yug and Yug tells her how he'll get everyone in her family to agree because he knows that if their yes lies Vrinda's consent.
On Kauva Chauth Vrinda finds out Parminder had lied and finds out her father is alive. She confronts Parminder who tells her that if Vrinda ever tries to meet her father or mention him, she'll disown her.


Vrinda convinces Parminder to meet Kuldeep because she knows how much Parminder misses him and Yug follows her. Yug tells Vrinda to meet her father and she does but they go and tell Kuldeep that they're journalists. Vrinda gets emotional and leaves and so does Yug. Later Parminder finds out about Vrinda meeting Kuldeep and kinda disowns her. Yug finds out and confronts Parminder in front of the whole family and tells Parminder that the daughter she hated so much, if trying to get a lawyer to release Kuldeep on bail just for Parminder and what not. Parmnder realizes her mistake and starts to accept Vrinda and everyone is happy.
The family talks about how to ask Yug to marry Vrinda and Teji comes and tells them how Yug loves Vrinda and the family realises that Yug sort of tricked them making it seem like there isn't a guy better for Vrinda then Yug. Parminder walks in and overhears this and says she doesn't have a problem with the rishta and everyone's relieved and try to get back at Yug by telling him that they've arranged Vrinda's marriage with somone elseBut then when Vrinda tells Bebe she doesn't want to get married to someone she doesn't know, Bebe tells her that she's getting married to Yug and they're just playing a joke.Vrinda tells Yug who gets happy and goes to jail to get Kuldeep's blessings.


Yug goes to get the blessings butafter he tells Kuldeep that the girl who had come with him is his daughter, Yug finds out that the reason Kuldeep's in jail is because he killed Sumer Singh, Yug's dad. Yug is upset and breaks all ties with Vrinda and goes back home. Vrinda's heartbroken and Radhika chachi finds out that Yug is from Kishanganj. She calls Yug's house to talk to him because she can't see Vrinda sad and since Bindiya picks up, Bindiya realises Vrinda's Dadabeer's granddaughter. She confronts Yug and Yug tells her that he's broken all ties with Vrinda and then Bindiya reveals the secret which was how Sumer Singh was supposed to marry Simran but then Sumer told Simran that he's already married and has a son as well and is leaving town. Simran told Kuldeep who went to Sumer Singh and confronted him while Dadabeer and VA came there and Simran got into an accidentand Kuldeep out of anger shot Sumer. Bindiya tells Yug to marry Vrinda and end the dushmani.
Yug goes to Pratapgarhwhile Vrinda says yes to the guy the family's chosen for her. After she gets ready, they tell her to meet the guy and it turns out to be Yug who had made up an excuse about how he had to leave because of family problems and couldn't inform them. Vrinda, Yug and Radhika are alone and Yug tells Vrinda the whole story about the secret and Vrinda's no longer mad at Yug for leaving. Radhika calls Bindiya and gives her the heads up and Yug's deaf uncle over hear's. He tells Gayatri (his wife) and they decide to get proof before telling Vikram Aditya.


Meanwhile, Sharad tells Yug and Vrinda to elope as no one will accept their relationship and Gitika walks by. Sharad tries to reason with her again but she doesn't listen so the next day on the day of Gitika's mehndi, Sharad leaves and goes back to Kishanganj despite Yug trying to stop himand the deaf uncle sees all this. Back at the house, Vrinda's upset that Sharad left and wonders if the same thing will happen to them but Yug says he'll take her with him. At the mehndi, Yug's wallet falls and it has a picture of him and Vikram Aditya. Dadabeer gets a hold of it and Yug is kicked out of the house.


Vikram Aditya also finds out about Yug being in love with Vrinda and him and Dadabeer plan to seperate them. Parminder tells Kuldeep who wants the lovers to unite and end the fued. When Parminder tries to stop Dadabeer and tells him what Kuldeep said, Dadabeer gets angry.


Using emotional blackmail, Vikram Aditya sends Yug off while Bebe and Dadabeer get Vrinda married to Rajbeer. Yug escapes and tries to stop the wedding but is too late and starts drinking.


Kuldeep is released from jail, thanks to Yug, and is shocked to see Vrinda married and gets mad at everyone and tells Dadabeer that Yug is the reason he's out of jail. Meanwhile, Vikram Aditya gets upset hearing that Yug was the one who got Kuldeep released from jail.


On the suhaag raat, Vrinda tells Rajbeer that she loves someone else and Rajbeer tells her how his grandma is going to die in 6 months from cancer and asks Vrinda to stay with him till then. During this time Yug misses Vrinda and one day while driving, he meets Bharti, who makes him give her a lift. He meets Bharti again when she comes to give an interview as his secretary and he hires her as she says something that reminds him of Vrinda.
Meanwhile, Pooja's wedding celebrations are going on so Vrinda and everyone come to Pratapgarh. There, Rajbeer meets Yug and decides to unite him and Vrinda. Rajbeer also gets rid of the dushmani by saving Yug when his bua and uncles get goons to kill him and expose them at the mandir. Vikram Aditya and Dadabeer throw away their hatred and are friends again.
Freida is introduced as Yug's friend from England and is a modern type girl. She meets Teji and he falls in love with her.

Rajbeer comes up with a plan to unite Yug and Vrinda and pretends to be rude and insults everyone so that they realize they made a mistake by having Vrinda marry Yug. When Dadabeer decides to not have Vrinda stay with Rajbeer, Ammo passes away and Vrinda realizes she loves Rajbeer and stays with him while Vikram Aditya makes Yug marry Bharti.
There is a leap of 5 years in which Teji is married to Frieda and have a son names Happy and Sushma and Karanveer also have a son. Sushma's mom, Amma, also lives with them and instigates Sushma again Rajbeer as how he takes care of everything and how Karanveer has nothing and that Teji's useless, which makes Freida upset. They some how work it out though.
Vikram Aditya misses Yug and wants to see him but knows he won't come so everyone makes a plan that Vikram Aditya had a heart attack and he comes with Bharti. It's revealed that Yug has never accepted Bharti and still loves Vrinda.
When Yug sees Vikram Aditya is fine, he gets mad at Bharti as she knew this and kept it a secret. Ashish is introduced as Neel's brother and Yug's cousin. Him and Neel want Rajbeer's land for business purposes but Rajbeer won't sell his land. Yug solves this by having Rajbeer and Karanveer become business partners so that there is a profit for everyone. During this time Ashish and Babli meet and keep arguing and fighting. Ashish was driving and had accidently gotten dirt on Babli and Babli had then humiliated them but felt bad. She tried to apologize but he wouldn't accept it. Later, Babli needs money but Ashish gives it.
Meanwhile, Vrinda finds out Yug never accepted Bharti and loves her and gets upset. She confronts Yug and gets mad at him and in the end he accepts Bharti. Bharti is upset that he did this because Vrinda made him but he reassures her.
Babli goes out to see Ashish and tries to apologize again but he gets mad at her and she tells him she came to return his money, which he accepts. He then offers her a ride but get arrested by a cop. He starts being rude to them and at the police station he calls the press and they take pictures. Yug and Rajbeer come and bail them out and Sushma and Amma are mad that Babli's reputation is ruined and no one will marry her. Ashish decides to marry her and he manages to convince his mom as well. At that point, Bhumika is introduced and she is Ashish's girlfriend. Turns out Ashish is evil and planned the whole arrest thing and wants all the money from the deal and that's why he's marrying Babli. Gayatri Bua finds out and is upset but Ashish emotionally blackmails her to keep her mouth shut as she's his mom.
Vrinda finds out when she hears Ashish and Bhumika talking in a room and she faints. It's announced that she is pregnant.

Vrinda tries to tell everyone the truth about Ashish but no one believes her and Babli and Ashish end up getting married. Sushma and Amma accuse Vrinda and Freida stands up for Teji but it ends up ruining her relationship with Teji and she leaves the house. Sushma and Amma convince Karanveer to leave and go to the city and have his own job and leaves reluctantly.
Ashish starts to abuse Babli and Babli regrets not listening to Vrinda. Ashish then tries to ruin Vrinda's relationship with Yug as well as Yug and Bharti's relationship. He manages to convince Bharti that Yug still loves Vrinda.

Yug decides to convince Bharti otherwise and gets Ashish to book a hotel table but Ashish books the place where Vrinda and Rajbeer are on purpose, making Bharti mad.

Rajbeer decides to send Vrinda and Teji to her maayka so that she can rest there and everyone finds out about Teji and Freida. Chachu has a talk with Teji and tries to convince Teji but Teji says he doesn't know if Freida loves him anymore. Chachu sees Teji taking care of Happy and is glad to see Teji being responsible.

Meanwhile, there is a party held for the completion of the hotel and Ashish makes Rajbeer misunderstand Yug and at the end Rajbeer slaps Yug. He later regrets it but Ashish instigates Yug against Rajbeer.
Ashish gets Yug drunk and gives an order to destroy Rajbeer's house. As soon as Yug gains conscousness he realizes what's happened and tries to apologize but Rajbeer misunderstands. Rajbeer takes his family and goes to live in a chawl and makes Vrinda promise that she'll never speak to Yug.
Later on Chachu goes to visit Freida and talk to her but her brother refuses to let him meet her and tells him that Freida wants a divorce. Teji accepts this and lets Happy stay with her.
Meanwhile Vrinda finds out about Babli being abused and tries to get tell everyone but Babli stops her. Neil also finds out and he tries to help but Ashish gets mad that Neil knows and accuses Babli of having an affair with Neil, since they're friends now, and rapes her. The next day Ashish thanks Neil for explaining that Ashish was wrong and Neil misunderstands Ashish and thinks he's treating Babli better.
Vrinda tries to get Bhumika to help her tell the truth about Ashish and she finds out that Ashish is actually scheming with someone. She records the conversation with her phone but gets caught and runs. Ashish chaces her and she bumps into KV. She hands him the phone to give to Vrinda and then runs again. While running she gets run over by a bus and Ashish is heartbroken as he loved her. It's shown that he's working with Bharti, who's happy that Bhumika is dead. However, Vrinda then uses Bhumika's phone and everyone finds out the truth about Bharti, Ashish, Bhumika and Babli and Bharti and Ashish run away and Babli is sent away to Ashish's mom to relax and get over everything that happened.
Rajbeer finds out that Vrinda still met Yug despite her promising him but she tells him the truth. He doesn't believe her so they go to Yug's house to get the phone. However, before they get there, Bharti sneaks into the house and gets rid of the evidence and Rajbeer doesn't believe Vrinda.
In order to get revenge, Ashish and Bharti kidnap Babli and Vrinda's son and ask for money. They also take pictures of Yug consoling Vrinda and send them to Rajbeer to make it look like Yug and Vrinda are having an affair. Rajbeer makes Vrinda promise never to talk to Yug but in order to save her son and pay the ransom, she asks Yug for help while Rajbeer brings the police to the said place. The plan backfires however when Ashish and Bharti try to escape and the baby dies. Rajbeer then blames the death of his son on Vrinda
*


Edited by -Ravjot- - 27 January 2010 at 6:46pm