PRESENTING THE WALL OF FAME!!!

ahem ahem...from artists rare their talent galore



n oh well...a beautiful face which makes up for lame art efforts!

For our someone special...

on this day of hers special

some wishes special

forgetting not gifts special

from us nutters special

many fans special

the readers the frends the gang heres special

sending balloons of colors special

flavors of cakes, cuts of cards so special

the words less n more, even unspoken special

the smiles we send most of all special

with the tons of love, n more...yet more...n a little bit more

a love for so special

For no one except this someone special!....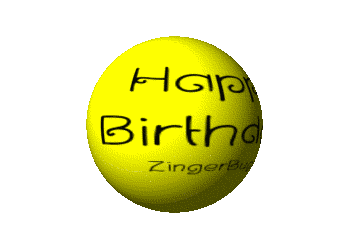 its a smile, a balloon, as few the words as more the love....
all of it n much much more....
HAPPY BIRTHDAY DI !!!

before anyone starts....
its the kid who does, the apple of ur eye....
smile wide for u get to read the behind the scenes of our planner so young,
the youngest of all!

HERS UR GIFT MOMMA...guess wat it is!

LOTZ N POTZ OF LOVE *SLOPPY KISS*!!!...HIBA!

FYI....2 daz ago..............
oki u smile, n cry, all at once....
or one after the other alternating the two perhaps,
but no no no lady...
brace urself,
pull up the beauty smile,
look ur prettiest, dandiest ever.....
for the big bash cant quite be big unless we get the specials to honor!
the guest of honor, for once i spare
the date hes urs, suave with a flair!
Rampals the name, arjun rampal he saz
hinu clutch ur heart dont stare in a daze


for once be happy on ur special day
he was eager to wish u, hes on his way

humble ur heart,
the date will soon start
dress dandy n smart


blush sweet like a tart
aim words like a dart
hold on steady, humble ur heart
for here comes the man!
n wud u believe the stardom shining on the thread has only just begun...heres some of the best guys coming to wish u, sing for u, have the yummy cakes...on ur special day!
the party unleashed!!!
and after the fun u must have had in those seconds of ur wishful date come true, u cant possibly move on missing us mere mortals.....

the wishes come ur way!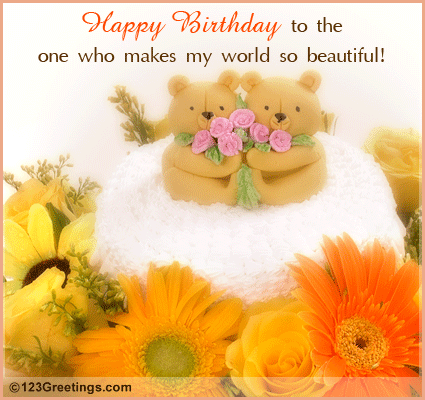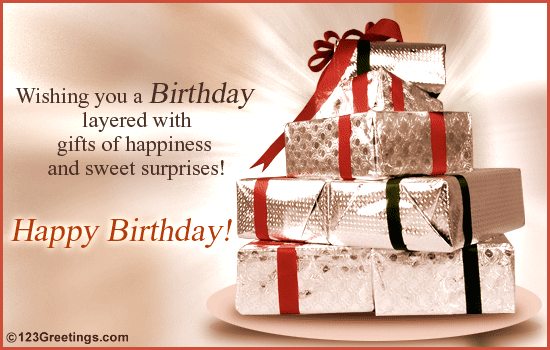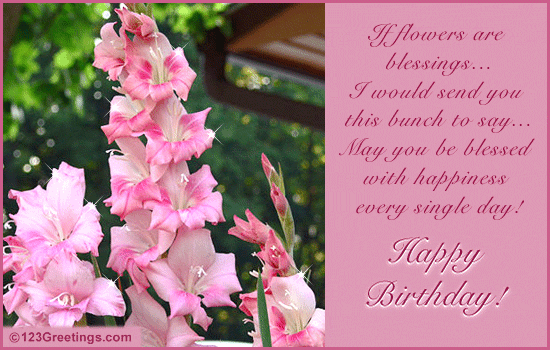 hey hina di!!!
have the most amazing birthday of ur life!!
keep rocking !!!
god bless yah!!
tc
hugs & luv
Nimisha (dmglovernimisha)



Hey Hinu di,
I donno what to say first of all a very happy birthday and...i heard this quote sumwhr and wanted to share it wid u...... "We have no choice of what color we're born or who our parents are or whether we're rich or poor. What we do have is some choice over what we make of our lives once we're here." .......You have got a wonderful life live it to the fullest and enjoy each and every bit of it and make ur birth a success i knw thats a foolish sentence buh yeah make ur birth worth it for every1 who knws u and for urself toooo....and dont worry abt getting old u knw my mom says.. "We turn not older with years but newer every day." so dont wry u r getting newer day by day..........hehehe
I hope all ur wishes cum true and u live a happy life ahead
And I have sumthing for u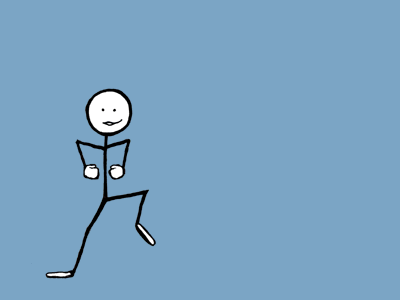 hehehehe lolz
Luv ya(as always)
Ur shayar ankita (magicgirlankita)

ohh gr8... cool
here i go
Dearest Hina aka hinu aka My sweetest Guruji aka my shishya....
i know everyone is shocked that how can u be my guru as well as shishya.. but hey that's wht our relation is about na
ankokha
we r each other's guru n each other's shishya
how we got this relation even i don't know but hey its one of the sweetest relation i have...
... but hey yeh batein toh chalti hi rahengi... so lets get on to the main issue before everyone here pushes us out of the topic
Happy birthday hinu, many many many happy returns of the day and may you live a verrrrrrrrrry long, happy, and successful life , which is full of love and blessings.... may you get what so ever you wish for and may you have a blast today... and yes one more blessing may you get enough time to update your most loved ff daily
.... please be just as you are and don't ever change your self for anyone as we all love you so much just for what you are...
here are some gifts for you .
Your birthday cake with a basket of flowers .. just in case you feel like eating flowers so you can eat this cake as it has flowers and basket that u can eat
Once again have a gr8 birthday and yesr ahead of you... Happy birthday sweety.....
Love Pari
(pari0706)
hey hina..
happy bday!!
may this day brings loadz of happiness in ur life..
n may awl ur wishes cum true dis day!!!!
tc
iqra (me_iq)


Hey Hina Di!!! Congratulations on your Birthday!! I don't know you very well personally, but i do know that you are an AMAZING fan fiction writer! You are very sweet and I wish you a GREAT birthday and many many blessings! Have a great time on your birthday and live it up! It only comes once a year!
LOL

(zhasan2)
Happy Birthday to you..
Happy Birthday to you...
Happy Birthday to Hinaaaaaa
Happy Birthday to YOU!
Happy Birthday Hina...baji...I feel like calling you baji!!
Have the bestest day ever!
May you be blessed with good health, prosperity, and a long life! Ameen!
Your such a sweet person...but a true nutter...crazy on the inside! LOL...I'm so glad to have met you in the Oasis and even here in the FF forum! We've really gotten to know each other
You're such a funny person...You're comments bring a smile to my face everytime I read them...Keep on being your nutter self!
Hope all your dreams and wishes come true on this special day of yours!
I hope you get to meet your dream man Arjun Rampal too one day!
Love you!
Anita
P.S: Send me a piece of cake too
LOL... and don't forget to party hard on this special day of yours...
Tamanna karte ho aap jin Khushiyoun ki,
woh Khushiyan aapke kadmon mein ho,
Allah!! aapko wo sab haqiqat mein de,
Jo socha aapne Sapnon mein ho!!!!!!
Phulon ne amrit ka jaam bheja hai,
Taaron ne Gagan se salam bheja hai,
Khushiyon bhari ho zindgi aapki,
tahe Dil se humne ye Paigam bheja hai.
Jab Apka janam hua
Baadal fata Adbhoot roshni hui,
Allah khud sab ke saamne aaye aur bole
SORRY 4 DA MISTAKE! KINDLY ADJUST PLZ..!
Happy Birthday to you,
Happy Birthday to you,
Happy Birthday to you Hina di,
Happy Birthday to you....
Baar baar din ye aaye, baar baar dil ye gaaye
aap jiye hazaaron saal, ye meri hai aarzoo
Happy Birthday to you,
Happy Birthday to you,
Happy Birthday to you Hina di,
Happy Birthday to you...
Beqaraar hoke daaman, thaam lun main kiska
Beqaraar hoke daaman, thaam lun main kiska
Kya misaal dun main aapki, naam lun main kiska
Nahin, nahin, aisa haseen, koyi nahin hai
Jis pe ye nazar ruk jaaye, be-misaal jo keh laaye
aap jiye hazaaron saal, ye meri hai aarzoo
Happy Birthday to you,
Happy Birthday to you,
Happy Birthday to you Hina di,
Happy Birthday to you...
auron ki tarha kuchh main bhi, tohfa leke aati
Main aapki haseen mehfil mein, phool leke aati
Jinhe kaha usse chaaha, phoolo ki zaroorat
Jo pahar khud keh laaye, har kali ka dil dhadhkaaye
aap jiye hazaaron saal, ye meri hai aarzoo
Happy Birthday to you,
Happy Birthday to you,
Happy Birthday to you Hina di,
Happy Birthday to you
...
Love u
yogitha!!!
Wish U a very very very happy birthday di!!!!may u get all d happiness in d world!!!
dis ones for u...
always remain d same di...
luv ya
Palnika
Hey Hina
Here's wishing u
Let the GOD decorate each GOLDEN RAY OF THE SUN
reaching u with wishes of Success,
Happiness and prosperity 4 U,
Wish you a super duper Happy Birthday!!!
loads of love
preeti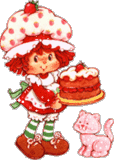 "Happy birthday you look the same,
A few wrinkles, nothing to shame.
We all lose our external beauty,
Growing internally is our duty.

Happy birthday you look the same,
Time is flying by, who should we blame?
Aging can't be all that bad,
More experiences, you get to add.

Happy birthday you look the same,
From a distance, I see your flame.
As I look and see your eyes,
Sharp as ever; calm and wise."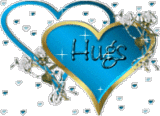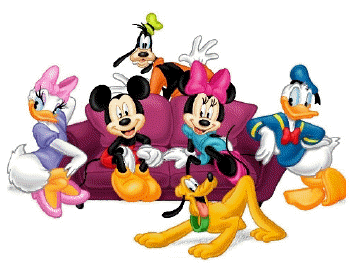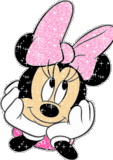 they say frnz r like walls of a house..sumtimes they hold u up..sumtimes u lean on them..n sumtimes it is enough to know dat they r just standing by...never seen u, heard u, but i can still say u've been one of the best people i've met here on the IF...
its a special day for u today di..n i wish u all the luck, health n happiness dat u wish for...i must have said this hundred times now, but cannot seem to stop myself from repeating it...ur fics were absolute fun wen i needed some in my life...n i enjoyed reading them!! u r a wonderful writer, we all know, n it ain't difficult to imagine how wonderful a person u r...lolz.. fun-loving, sweet n caring... though m sure u still r a challenge to the naughtiest people around u, including li'l Hiba too!!
wishing u a very happy birthday di...have a blast!!! here's a biiiigggg warm jaadu ki jhappi cuming over to u..bridging thousands of kms that lay between us!!
luv u loads!!
"...anu
Once a year we get the chance
to wish u birthday cheer
It pleases us no end to say
We wish you another year
So Happy Birthday Hinu Di
From the bottom of r Heart
And May your good times multiply
Till they're Flying of the Chart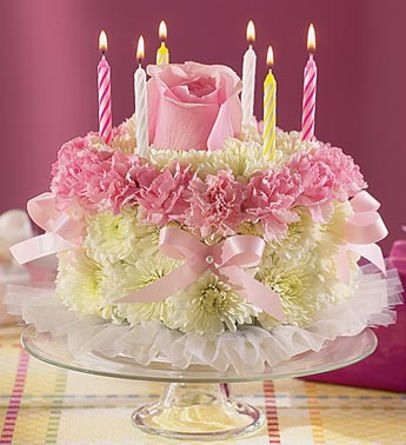 cheers, lakky!!!

heyloooooooo hinu di!!!!!!! a very very happy birthday to you!!!!! may all ur wishes come true !!!!!!! enjoy ur special day to the fullest di!!!!!!!

It's your birthday time again;
It's true; there's no denying,
Another year has come and gone;
You know that I'm not lying.
So for you, the birthday person,
Here's what I want to say:
I hope this birthday's the best one yet,
In every delightful way.
So happy birthday to you.
Have lots of birthday fun!
May your birthday wishes all come true,
Even if you have a ton......
loads of love
aravi
ps:...kratz n nij....iv bugged u enuf, but see hinus smile, its all worth it in the end...aint it fellas!

pps: nidha....for collecting all those messages.....without u birthday threads just cant be so!

ppps: finally...for the one who has to grace the thread with her presence....hinu di....lovya tons...on this very special day, god bless u with only his rarest best!
315 alwaz!, nj


Edited by spln - 10 December 2008 at 12:20am