Hello Friends..



This is truly a milestone for whole of IF and all the IFians, as we have got a great platform to vote and be the Official Internet Partner of one of the most prestigious awards of television industry. The popularity of IF is now official, thanks to all our members. And the onus is on you members now, to make the Gold Awards a grand success by voting 'Dil Se'...

The time has come
The time has arrived
The time to cast your vote
To choose your favorite actor and shows!



We are happy to announce that the Voting lines for the Gold Awards 2008 is now open! Go and Cast your valuable vote of your Choice.Have fun voting and may the best Win!
You can cast your precious and priceless vote by getting into the page :

http://www.india-forums.com/pta/
What is Gold Awards : Gold Awards was launched last year in Mauritius, with Zee Network as telecast partners. The Gold Awards is a platform that recognizes and celebrates excellence in Indian Television, globally. Hindi Television has gained viewers worldwide, and the audience desires to call their stars to perform and take back memories from their shores. Therefore every year the The Awards will globe trot to meet and celebrate with their viewers the success story of their stars.
This Year, The Awards are at Destination Dubai at the Global Village. Zee will be the telecast partners while India-Forums will be the Internet Partners.


"Always vote for principle, and you may cherish the sweetest reflection that your vote is never lost."
So are you ready to vote? Get going friends, and yes, spread the word to your friends and relatives so that they too get an opportunity to cast their valuable votes right here on IF...
Over to you all friends!!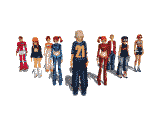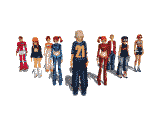 Edited by sree - 11 December 2008 at 2:33am