*Yes yes folks , i know what all of you are thinking...after flooding the forum and your inboxes with posts screaming that I'm going to be inactive , from where and WHY did I pop up ?
Lets just say I;m like a bad penny ...I keep turning up
...jokes apart , had some work on the PC , and so I couldnt resist coming online
....dont worry , I 'll be gone soon....*
"Maverick and me ? Not really " - Anup Soni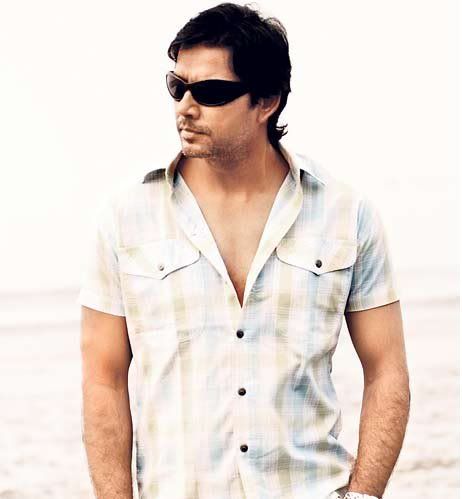 When you started working in Balika Vadhu, did you expect the show to get so popular?


While we started shooting, I was sure that it'sgoing to be a very good product but going by past trends, not all good shows have been met with such great response and warmth. So this came as a pleasant surprise. People from all walks of life have appreciated this show. I think it has successfully converted the reluctant intellectual audience to avid Balika Vadhu buffs.

You have been busy travelling for your play past few days...


Yes, I just returned home after a 10-day-long north India tour with Pencil Se Brush Tak. This play, directed by Nadira Zahir Babbar, is based on the legend M F Husain's life. I portray the character of Husainsahab in the prime of his life. The play was received very well by the audience and the hospitality of the Punjab people spoilt us with great food post the shows!
Husain is quite a maverick. Are you anywhere close to that in real life?
Nah! I won't ever call myself that. But yes, I am a non-conformist to an extent what with the years spent studying law and CA and then suddenly giving up everything to join NSD and pursue my passion for acting. Coming from a family with no connections within the film industry, it is considered quite rebellious landing up in Mumbai with Rs 5000 and a suitcase full of aspirations!


What kind of preparation went into playing Husain?
Actually, I was very fortunate that my director is very close to Husainsahab. She helped and guided me in understanding the character well. Unfortunately, I could not meet Husainsahab as he was in Dubai. I am travelling to Dubai next month and I hope to see him. I can have some more inputs for my future shows..
What's on the Bollywood front?


I have just completed two films. Ye Hosla with Nagesh Kukunoor and Striker with Chandan Arora. I enjoyed shooting for both, with completely different flavours and roles. The roles are really promising and I have given it my best, so I'm enthusiastically awaiting the release of these films!

*So ....I'm gone *poof*


Edited by Shubh_Aastha - 08 December 2008 at 11:27am