!SOME LUV STORIES..LIVE FOREVER!
Hi everyone,
I am a new member of this forum, and I am starting a Fan-Fiction of "DHARAMVEER" on the above mentioned title.I thought that to write a fan fiction is the best way to interact with you people.And I am sure that you all will welcome me whole heartedly then, I will be a good addition to your "DV Group" and you all will find me a pleasant personality.
OK now, that's enough of my intro! back to the main topic, well, my ff will not be in pure hindi, I am using a bit of english in the dialogues.Ok guys I am just writing the character sketches.I am only going to update my "FF" on weekends(i.e: friday,saturday or sunday).ok now here are the character sketches:
CONTENTS:
!Character Sketches!(Pg#1)
!An Unforgettable Voyage!(Part 1)(Pg#2)
!Journey Begins!(Part 2)(Pg#3)
!The Meeting of the 4 Royals!(part 3)(pg#3)
!Veer Aditi thinking about eachother!(part 4)(pg#4)
PRINCE DHARAM:
He is the elder son of King Aryavardhan & Queen Nandini in the kingdom of Arya.His persona depicts that he is a real prince by his code of conduct and kindness towards the people within the kingdom and outside the kingdom.He gives real importance to the kingdom affairs.He is best buddy and elder brother of Prince Raj.He is quite shy & sober by nature but due to some magic spell, he falls for a princess of kingdom of Dehli Princess Radhika.
PRINCE VEER:
He is the younger $on of the King and Queen & younger bro of Prince Ranbir.His persona is perfect he is best sword fighter and he is the same in nature as his bro's but one thing that makes him a unique personality that he has exceptional negotiating skills a sharp six sense,extra ordinary kind towards princesses*
ahem..and a true rule-breaker,
he is opp.to
Princess Aditi, princess of Kingdom of Dehli
. He is dominating and determined=strong-headed.
KING ARYAVARDHAN:
He is a man of really strong nerves.He belongs to RAICHAND FAMILY.After his father King Yashvardhan died in a furious battle.According to his father's last wish,aryavardhan took over the throne at the age of 19 years and took care of the kingdom after getting married to his Queen very well.Both his sons are inspired by his personality.
QUEEN NANDINI:
She is the Queen of the kingdom and mother of Prince Veer n Prince Dharam and she loves both of them but as Veer is youngest in the Royal Family so she gives extra attention on him.Due to this Dharam feels neglected sometimes.
NOW, comes the royal family of KINGDOM OF DEHLI!!!
PRINCESS RADHIKA:
She is the elder daughter of King Karan Singh Rathore & Queen Nivriti and elder sis of Princess Aditi.She can be called a true RAJPUTHNI, because of her beauty,proudness, & by seeing other aspects of her personality.
PRINCESS ADITI:
She is the younger daughter of the King and Queen.She is very stubborn if her needs are not fulfilled.She can go to any extend to achieve her desires.........
PRINCE ARUN:
He was the elder brother of radhika n additi who died in battle by an accident but the king thinks that king aryavardhan killed him.
KING KARAN SINGH RATHORE:
He is the king of Dehli and father of Princesses Radhika and Aditi.He loves her daughters very much,but at times really stubborn and he can go to any extend to satisfy his ego.He is deadly against the relation of Dharam Radhika and Veer Aditi.
QUEEN NIVRITI:
She is the Queen of Dehli,she loves her daughters alot.She is not against the relation of her daughters with Dharam and Veer,she likes both of them.
SIDE ROLES: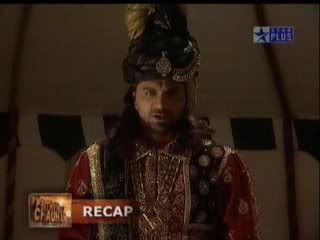 KING BHEEMDEV:
He was the king of Surya nagar but he died in a battle fought against kingdom of Dehli and Arya.After his death,Princess Rahul,his elder son took over his throne as king.
KING RAHUL:
He is the King of Kingdom of Surya nagar wnted to marry radhika and her father agrees.(negative role)
PRINCE VEVAAN:
Younger bro of rahul,he gets inclined towards aditi(negative role)...
HOPE U ALL ENJOYED THE INTO OF MY FF PLZ LEAVE UR COMMENTS ALL OF U SPECIALLY THE SENIOR MEMBERS.....