Hey Guys…

Kaise ho aap sab…

As I promised I'am here with my new fanfic… My Third Fanfic…. This Fanfic is titled "Hogi Pyaar Kii Jeet.." As the name itself suggests it is a love story…. Lekin is pyaar ke jeet ke liye Yash aur Chah, kin haalaton se guzarthe hai yahii hai "Hogi Pyaar Kii Jeet" kii kahani.. Aapne sahii pada yeh kahani hai Yash aur Chah kii, unke pyaar kii , un dono ko apna pyaar pane ke liye kya kuch sehna nahii hotha, yahii hai "Hogi Pyaar Kii Jeet.." Aur aakhir mein "Hogi Pyaar Kii Jeet" mein aap yeh dekhenge kii kya Yash aur Chah kii raahein milenge , kya unke pyaar kii jeet hogi, ya tho phir unke pyaar kii jeet bas un dono ke liye ek kalpana hii ban kar hii reh jayegi… yeh sab jaan ne ke liye read "Hogi Pyaar Kii Jeet.." And now I present the Introduction of my third fanfic "Hogi Pyaar Kii Jeet.."


"Hogi Pyaar Kii Jeet:- Introduction"


The Garewals:- Yeh hai Garewal parivaar.. chaliye dekhthe hai kii is ghar mein kaun rehtha hai…
Is parivaar ke sabse bade shaks ka naam hai Gulshan Garewal [played by Dara Singh]:-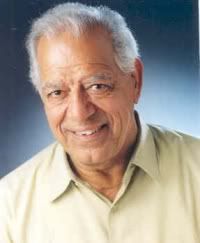 He is the eldest of the Garewals.. he is a very lively person… unki khushi unki parivaar kii khushi mein hai… aur agar who sabse zyada kissi bhii kii baat maanthe hai tho woh hai apni better half kii… apne better half ke baad unke liye unke pothe, pothiyaan maayine rakhthe hai…. Unke ghar mein har bada faisla sirf inki marzi se hotha hai.. lekin yeh kabhi apne faisle ko doosron par thopthe nahii… He always takes those decisions which are in favor of his family members….

Preeto Garewal [Played by Baa of KSBKBT]:-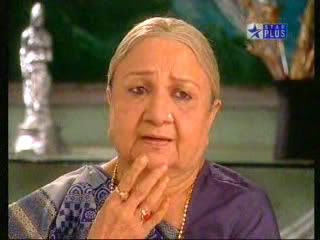 She is Gulshan Garewals better half… she has always stood by her husbands decision…. She likes all her grand children ver much… she feels that now she is alive only to see her grandkids getting married… jab bhi she says like this her grand kids get very angry… she is very jovial….
Preeto Garewal and Gulshan Garewal, are married for 40 years now… but even now unke beech ka pyaar zinda hai…
Preeto Garewal & Gulshan Garewal have two sons and a daughter…..

The Eldest Son being Lalit Garewal [Played by Lalit of KTH]:-
Being the eldest son of Preeto Garewal & Gulshan Garewal, he has done all his duties, saari zimedaariyaan joh ek bada beta kartha hai.. lekin just because of his one blunder, his father & he are not in good terms…. The blunder he made has spoilt many a lives in the Garewal home….

Veena Garewal [Played by veena of KTH]:-
The eldest bahu of the family.. she is a very sweet, loving lady… A lady joh apne pati ke liye kuch bhi kar sakthi hai , lekin uske pati ne kabhi uska saath nahii diya.. he was never there when she needed her husband… and slowly veena understood that she would never be able to receive her husbands love, so hence she started loving her son, showering her son with all the love in the world….
Even after being married for 20 years Veena Garewal & Lalit Garewal don't know much about each other.. or should I say Veena knows about Lalit but Lalit never paid heed to Veena…

Now coming to the second son & second bahu of Preeto Garewal & Gulshan Garewal…. Kamal Garewal [Played by Kamal of KGGK]:-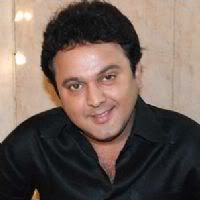 He is a very sweet, obedient son… unlike lalit kamal has always stood by what his father has told.. and his life has been very beautiful for him with his wife & the kids of the Garewal house… Even though he has grown old with age, he still teases his wife, about various things.. He has got his parents jovial character…. His bhabhi is very important to him….

Pallavi Garewal [Played by Pallavi of KGGK]:-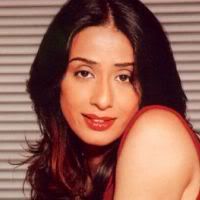 She is the second bahu of the Garewal house… She is a very supportive wife.. She is a very good friend of her jethani.. and takes her as her elder sister.. many a times when veena wanted someone to speak with, it would be pallavi , who would talk to her & share her thoughts…..
Kamal Garewal & Pallavi Garewal share a very good rapport…

Vasu Garewal [Played by Vasu of KTH]:-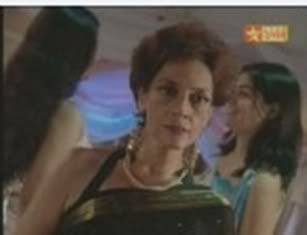 She is the daughter of the house… Gulshan Garewal aur Preeto Garewal kii beti… She is single… she was married, but her husband divorced her because of her behavior… she is the evil eye in the house…. A very bad person by heart… she cannot see her bhabhiyaan happy.. nor can she see the kids of the house happy.. all she wants is money, property… She is the black daag on the family.. aur na jaane yeh black daag kab chutega…..

Mandira Chopra [Played by Mandira Bedi]:-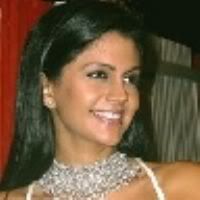 She is Lalit Garewal second wife…She is Lalit Garewals love interest…. She & Lalit loved each other during their college days, but Lalit at that time could never go against his father & thus he married Veena… But he could not leave Mandira stranded and thus he got married to her… and from the time Gulshan knows about Mandira & Lalit, Lalit & Gulshan are not in good terms… Mandira passed away 15 years ago… She & Lalit have a son…

Now coming to the youngsters of the Garewal house….

Yash Garewal [Played by Rajeev Khandelwal]:-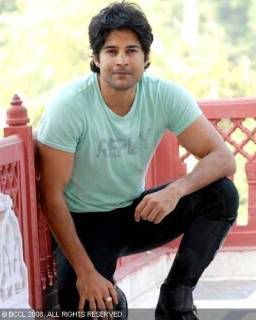 He is the sweetheart of the family… sabke aankhon ka taara hai yeh… chahe bade ho ya chotta sab Yash ko bohat chahthe hai… He hates his father to no limit… he does not even like to look at his fathers face…. He loves his mother, chachu, chachi, dadu, dida & his young brothers & sister… He is the hottest dude of his college.. Girls die for him.. lekin aaj thak Yash has not met a girl jiski wajah se he would want to die for… he is rich, arrogant… joh log uske apne hothe hai he is a changed person for them… lekin jin se woh nafrat kartha hai, he is a changed person, God help those people who Yash Garewal hates… Yaaron ka Yaar.. Dushmano ka Dushmann aisa hai humara Yash….. Apart from his father he hates one more person in this world…. Though he hates his father, he can never deny that he cares for him… at present he is doing his MBA.. he is in the Final year of University….

Akshat Garewal [Played by Chaitanya Chaudry] :-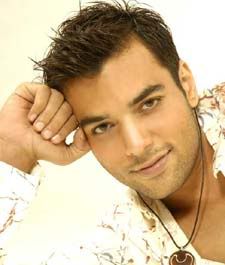 He is Kamal & Pallavi's first son… He is Yash's best friend… Thay are more like own brothers than cousins…. Akshat would do anything & everything for Yash's happiness… At present he is pursuing his law career.. He is studying Law… He is a friend whom you can rely upon in the time of need….

Rishi Garewal[Played by Shabbir Ahuluwalia]:-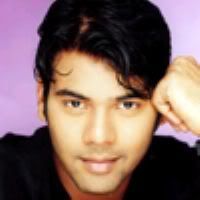 He is Kamal & Pallavi's second son… He is very close to Yash… after Akshat , Rishi , Yash ko bohat hii achche se jaanthe hai… He knows what Yash has gone through all these years…. He loves Yash just as his elder brother.. he is a very happy go lucky person…. The shaitaan of the house….

Ridhimma Garewal [Played by Ridhimma of DMG]:-
Ridhimma Garewal, is not a Garewal in the true sense , but she is the adopted daughter of Kamal & Pallavi.. She is Pallavi's elder sisters daughter.. Pallavi's elder sister & jiju passed away when Ridhimma was three years old.. aur tab se Ridhimma Garewal house mein hii pali badi hai… & thus she was considered to be a garewal as gulshan garewal said that ridhimma would be the pothi of the house… Right now Ridhimma is pursuing her medicine career… she is in the fourth year of the medical sciences….. She is a very lively person.. and she is pampered by all her brothers….

Rishi is a year younger than Yash & Akshat.. Yash & Akshat are of the same age...


Now coming to one more addition in the family.. jisse Yash beintahaan nafrat kartha hai.. he is none other than Swayam Garewal,[Played by Vikas Sethi]:-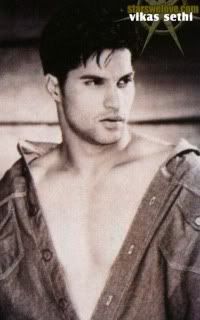 Son of Mandira Chopra & Lalit Garewal.. Step Brother of Yash Garewal.. Yash never got his fathers attention because of Swayam… Swayam is a trouble maker.. apne dad ke saamne he is a real good guy, lekin yash swayam ke asli roop se waakif hai… Swayam is the main cause of the rift between Lalit & Yash… He never allowed Yash to be good in Lalit's nazar. Aur issi wajah se Yash developed the rebel character.. Whatever Lalit says, Yash uska ulta kartha… Swayam utna seedha nahii tha jitna hii woh dikhtha tha… He hates Yash… He is staying in the Garewal house kyunke his mother is not alive & he has no where else to go… He is doing his business management course along with Yash…

Yeh tho hui Garewals kii baat.. the Garewals are people situated in Shimla… They are very big people in Shimla… They are rich business people they have their business all over the world….

Now let us see the Mehra family….
The Mehras..
The eldest in the Mehra family is Gayatri Mehra [Played by Aroona Irani]:-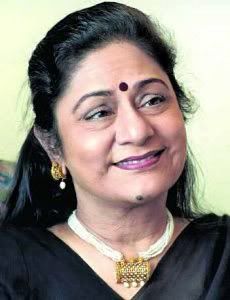 Gayatri Mehra has seen a lot in her life.. up's & downs she has seen it all… her husband passed away 15 years back… and she has been living with her Eldest son & Bahu, with her grandchildren… Gayatri Mehra had two sons… ab aap soch rahe honge kii had two sons ka kya matlab hua.. tho uska yeh matlab hua kii her younger her is not alive… she is a strong mind lady.. she is the strength of her family…

Gayatri Mehra's Family…

Anurag Mehra [Played by Cezane Khan]:-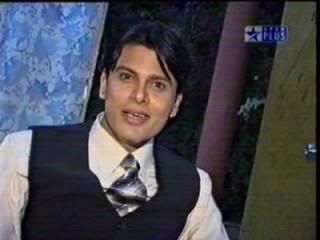 He is the eldest son of Gayatri Mehra… he is a very good son.. a very nice husband.. & the sweetest dad any child could get… He runs the Mehra industries.. He knows how to balance time between his professional & personal life.. woh jitna bhi chahe busy kyun na ho jaye kaam mein but he will never ignore his personal life… his family comes first to him…

Prerna Mehra [Played by Swetha Tiwari]:-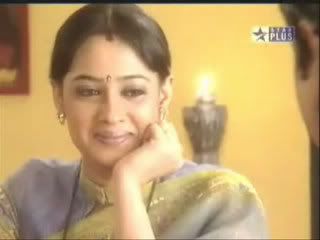 She is the eldest bahu of the Mehra family… a very sweet lady.. who manages her professional & personal life together.. she works along with anurag, assists him , helps him with his work… us ghar ka hare k shaks apne hare k kaam mein prerna kii ray zaroor jaan na chahega…..

Anurag & Prerna loved each other during their college days… and they got married….

Chetan Mehra [Played by CG of KTH]:-

He is the second son of Gayatri Mehra… He is no more… he attempted suicide and killed himself 22 years back.. He could not take the pressures of life & he could not take the dhoka which his wife gave him 22 years back.. 22 years back when the Mehra's were in dooms, nearing to bankruptcy his wife left him & her two year old daughter and married a rich man… and so Chetan Mehra could not stand this & he killed himself…

Trishna Mehra, Now Trishna Bali [Played by Trishna of KGGK]:-
Chetan Mehra's ex-wife.. She was always after money.. paise ke agge na usne apne pati ko dekha aur nah ii apni do saal kii bachchi ko… she is a very cunning lady… joh paison ke liye kuch bhi kar jaayegi… [not a very important character.. but will still feature in the fanfic, in the later stages…]

Trishna's present family's intro will be given in the later stages if necessary….

Now coming to the kids of the Mehra Khandaan…

Chah Mehra [Played by Aamna Shariff]:-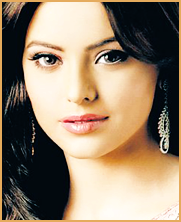 Daughter of Chetan & Trishna Mehra.. but unlike her father she is very strong… and unlike her mother she values relationships more than money.. Chah ke liye rishthe sabse zyada mayine rakhthe hai.. she has been brought up in her bade papa's house , after her fathers death.. she never received her mothers love, nor did she get her fathers attention…. Now for her her dadi, badi-maa & bade-papa are everything… she is the ladli of the house.. her bade papa [anurag] & her badi maa [prerna] love her to bits.. chah kabhi apne parivaar ke khilaaf nahii jaayegi.. she will always listen to her dadi.. uski dadi use joh kahegi she will do it, uski dadi kii baat uske liye laksham rekha kii lekar hai.. jis mein uska parivaar khush hai that is the law for her…. She loves her cousins as her own sisters… her cousins her more of her best friends rather then cousins… At present she is doing her Last year medicine… She is a very soft-hearted person by heart.. very sensitive.. she does not believe in love because of the troubles she has faced in the childhood….

Sneha Mehra [Played by Jenifer Winget]:-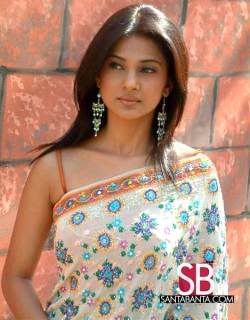 She is Anurag & Prerna's elder daughter… she is chah's best friend… chah joh baatein apni dadi , badi maa , bade papa se nahii kar paathi woh baatein woh sneha se kar dethi hai.. sneha is just like her name , jahaan jaathi hai dosti ka roop lekar jaathi hai.. people can confide in her, find a friend in her very easily… she is a very bubbly girl.. lekin jab waqt aatha hai she can even stand for her family's happiness… She is a Arts Student...

Armaan Mehra [Played by Armaan of DMG]:-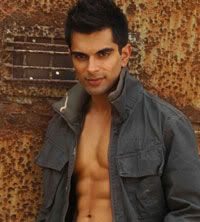 He is Sneha's twin… He is younger to sneha by 10 minutes… he is a very protective brother.. though chah is elder to him, still he acts like he is the elder one… iske agge shaitaani karne mein koi nahii jeet saktha hai.. itna bada hogaya hai lekin phir bhi he still is the same naughty petson, which he was when he was a kid… he is pursuing his fourth year medicine.. he is ridhimma's class mate…He stays in Shimla, away from his family so that he can complete his medicine studies from the best university… he loves to irritate ridhimma to the bits….

Armaan & Sneha are younger to Chah by a year & a half...

Kajal Mehra [Played by Surveen Chawla]:-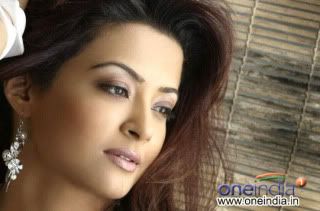 She is the youngest Mehra… and being the youngest is pampered by all.. She is the baby of the house… A very good basket ball player.. at present she is pursuing her studies in Fashion Designing… She loves her elder sisters & brother very much…

The Mehra's have their business all over the world… They stay in Delhi… but were earlier from Shimla…. Before Chetan's death the Mehras used to live in Shimla , but they shifted from there after Chetan's death.. The Garewals & Mehras know each other… Gayatri & Preeto were very good friends when the Mehras lived in Shimla… The next generation of Mehras & Garewals also knew each other.. But the youngest generation of the Mehras & the Garewals don't know each other… The Mehra's & The Garewal's have lost touch in the past twenty two years…

Now this story is about how in do pariwaaron (the Garewal's & the Mehra's) kii zindagi comes together & combines.. how the children of these two houses fall in love… yeh fanfic yeh bhi sawaal uttatha hai kii kya "Hogi Inke Pyaar Kii Jeet" ya phir mahaan prem-ghathaon kii tarah adhuri reh jayegi….

There are some more side characters joh jaise kahani agge badegi apni entry karenge…..

Other Characters:

Angad Khanna:

Kripa Sharma:

Maya Bajaj:


Mr. Khan:


This fanfic is based on the song "Hogi Pyaar Kii Jeet.." So here it goes.


"Hogi Pyaar Kii Jeet…
Hogi Pyaar Kii Jeet…
Har Waqt Saath Hum Rahenge….
Karthe Hai Meet…
Hogi Pyaar Kii Jeet…
Hogi Pyaar Kii Jeet…"


I hope aap sabko "Hogi Pyaar Kii Jeet" ka Introduction pasand aaya ho… I'll post the first part of "Hogi Pyaar Kii Jeet" soon…. The story revolves around Yash , Chah & their families… it is basically Yash & Chah's love story….

I'll be waiting for your comments eagerly.. please do send them….

Take Care…
Byeee

Love
Surya…


INDEX:

Hogi Pyaar Kii Jeet - Introduction, pg 1...
Hogi Pyaar Kii Jeet - Part 1, pg 6...
Hogi Pyaar Kii Jeet - Part 2, pg 11...
Hogi Pyaar Kii Jeet - Part 3, pg 14...
Hogi Pyaar Kii Jeet - Part 4, pg 17...
Hogi Pyaar Kii Jeet - Part 5, pg 22...
Hogi Pyaar Kii Jeet - Part 6, pg 27...
Hogi Pyaar Kii Jeet - Part 7, pg 30...
Hogi Pyaar Kii Jeet - Part 8, pg 37...
Hogi Pyaar Kii Jeet - Part 9, pg 42...
Hogi Pyaar Kii Jeet - Part 10, pg 44...
Hogi Pyaar Kii Jeet - Part 11, pg 53...
Hogi Pyaar Kii Jeet- Part 12, pg 60...
Hogi Pyaar Kii Jeet - Part 13, pg 66...
Hogi Pyaar Kii Jeet - Part 14, pg 71...
Hogi Pyaar Kii Jeet - Part 15, pg 75...
Hogi Pyaar Kii Jeet - Part 16, pg 79...
Hogi Pyaar Kii Jeet - Part 17, pg 83...
Hogi Pyaar Kii Jeet - Part 18, pg 86..
Hogi Pyaar Kii Jeet - Part 19, pg 90...
Hogi Pyaar Kii Jeet - Part 20, pg 94...
Hogi Pyaar Kii Jeet - Part 21, pg 100...
Hogi Pyaar Kii Jeet - Part 22, pg 104...
Hogi Pyaar Kii Jeet - Part 23, pg 111...
Hogi Pyaar Kii Jeet - Part 24, pg 118...
Hogi Pyaar Kii Jeet - Part 25, Part 26, pg 126...
Hogi Pyaar Kii Jeet - Part 27, pg 132...
Hogi Pyaar Kii Jeet - Part28, pg 139...
Hogi Pyaar Kii Jeet - Part 29, pg 144...
Hogi Pyaar Kii Jeet - Part 30, New Thread...Hogi Pyaar Kii Jeet New Thread link 2 added, pg 150
http://india-forums.com/forum_posts.asp?TID=1429235


Edited by Surya.Ravi - 09 January 2013 at 10:33am