Welcome Friends!
Today, October 19th marks the day of a sweet angel's birthday! She's a Channel Moderator for our General Discussion sections and also moderates Big Boss 2!
She's very a helpful, caring, hardworking and friendly development team member and not to forget ,an awesome and amazing friend as well!
Im sure you all know exactly Im talking about!
She is non other than ....
anon aka Saira

Wishing you a very very very Happy Birthday Saira...! We hope all your dreams and wishes come true and may this birthday be just the beginning of a year filled with happy memories, wonderful moments and shining dreams.
Wishing you all the best in the year to come. May your days be filled with sunshine and beautiful colors and may your nights be filled with comforting dreams.
Dont forget, you are older today compared to yesterday but younger than tomorrow!
We've gathered some messages from your friends on IF! Scroll below to see them!

umi82990

Hey Saira!
It's been great working with you all these years! I'm very glad to have such a nice CM. I hope that you have an awesome day and a wonderful year ahead!!
Best wishes,
Uma

Naughty_n_nice

Dearest Sairu,

Hope you have the most amazing birthday! A absolutely loved my time with GD working with you, simply because you made it so much fun! You've always involved everyone in the team in whatever's happening and that's one of your greatest qualities!
I hope you have the most amazing year to come, with loads and loads of happiness!

Love you,
Sam

**~SoniHinnU~**

Happy birthday Anonyyyyyy (Remember I used to call u that??? lol)

Wow.....Your 18......A few months older than me hehe....I remember the first time I talked to u I think u were 15!!!! TIME FLIES! lol
(without Red Bull..
)

Remember those fun times we had on IF.in, most of the ppl left now!!! I miss the old days! hehe

Well hope u have a great dayyyyy....and many many more fun bdays to come!!!


Sorry dunno wot gift to gib ju....so for now I'll show my lub dis way=====>*SLAP*kick*SLAP*

Luv yaaaa alwaysssss

keeep shmilin

hinnaaaaa xxx

(PS....remember how I got to know ur name??
...funny story...ima remind u...hehe....Dat time u asked me sumfin and I answered Sai di but actually I was talking about Sai aka Sai14 and u were like....who told u my name???
hahaha wont ever forget that.......toooo funny!!

Leo

Hey Saira!
You were the one who thought I was suitable enough to become the Viewbie of the Cricket Section.
You recommended my name and here I am! Viewbie-ing the section!
Honestly, I don't know you so well like your other friends do.
But the little I know about you, I can say, without doubt that you are very good friend.
The best thing about you is that you are patient! I gave you so many headaches regarding the Viewbie issue thingy!
You and Gurpreet dealt with it patiently and sensibly!
I am no sigmaker! I am no good at words! I don't know what to say on this very special day!
But the least I can say is....

MithiBani


~*manai*~

dear saira,
happy birthdayyyyyyy!!!!!! hope you have a blast woooow 18 how old na??
jokessssss wow your ready to start another chapter of you life!!! may god bless you and all that you do!!! happy birthdayyy
-manai

Star_on_Earth

Hey Saira,
Many Many Happy Returns Of The Day...
HAPPY BIRTHDAY...
May all your dreams come true and you have a wonderful year ahead...
Thanks for everything....you rock as a CM...very hardworking and dedicated...may you get all the happiness in the world...and how much you care for others you get double of that...
Keep Smiling!!
Star

Souro

Sairooooo... well it's 16th Oct when am writing this so am still calling you by that name.
Have a wonderful wonderful birthday and a lovely lovely year ahead.
May your life be as colourful as butterflies,
As fragrant as flowers,
As bright as clear daylight
And as magical as a rainbow.
I wish you get all the happiness and success in the world.
Everything that you desire including sexy boots
And I wish we remain friends forever.
Take care
Soumya

-Pinky-

Hey Saira,
a very happy birthday!! i hope this year is great for you, and all ur wishes come true!
i don't really know you very well but i can say u are a very hardworking member, rlyy sweet.
n u like shiny lol (btw i also hopethat u get him :P)
have a great birthday!

-Pinky

shijhu

my dearest saira ............many many happy returns of da day dear may all ur wishes come true n as its 18th bday i wish ki yeh clock yahin theher jaaye n u celbrate 18th bday always hahahahaha abhi yeh funny lagega baad me in coming years u will understand why i said dis .............may u have a blasting bday ...........god bless u dear heres a lill token of love for u from me........................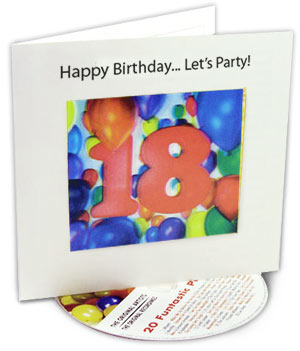 Love, Jhumi

-Mystery-

Hey Saira,

Wishing you a very happy birthday. I hope you have a blast and enjoy your birthday to the fullest. May this birthday bring lots of happiness and success for you in the coming year!

Love,
Mahi

*Fiza*

Hello Saira!
I hope you're having a great time
.. I extremly admire you for helping me and always being sweet to me.. And thankyou for making me a viewbie.. Hope you achieve all your goals..
Tum jeeyo hazaaro saal..
Wish you a very Happy Birthday!
May you always be blessed with good health and happiness in life.
A gift for you:
With lots of love
-Fiza

*VaVaVoom14*

Happy birthday Saira, hope you have a great day and get whatever you wish for and plenty more..Your a hardworking gal and glad to know you. Remember when I rang you up
I was shocked to hear your accent..man that killed it
..oh well have fun in whatever you do on ur bday
Loadsa love Anisha

~*Manshi*~

Dear Saira,
Wishing you a very happy 18th birthday!!!!!!!!!!!!!!!!
Omg, U r turning into a adult!!!!!!!!!! I used to think u r around 20
Becoz you are soooo mature for your age
I have never seen such a calm and composed not to mention such a helpful person
Plus you have a good sense of humour (Remember the April Fool's GD rules prank topic
)Hope you have an awesome day and all your wishes come true
Happy Birthday once again

raj5000

Dear Saira,
Many Many happy returns of the day, may your day be blessed.
Never knew you are a teenie kiddo
I must say you are one of most matured and a great intellect friend..Kudos ...wish you all the luv, luck and wishes for the future, All the best wishes ..twinkling star
.
Have a blast and don't forget to invite us for the parti.
Anshuman

ManaliS

Dear Saira,
Wishing you a very happy birthday !!
May you get all that u have wished for in life and much more...
Have a great day n a great year ahead!
Hope lovely surprises are coming your way
To make your Birthday a Wonderful day

A simple celebration, a gathering of friends; here is wishing you great happiness, a joy that never ends.

May this birthday be just the beginning
of a year filled with happy memories,
wonderful moments and shining dreams.

Today take time for you,
And enjoy every little thing you do.

Sending warm and loving wishes
Of happiness and cheer,
And everything you need to start
Another happy year

Here's to celebrating you!

Sending a greeting on your birthday
For an extra special day,
And wishes for a year ahead
That brings much happiness your way

Best wishes on your birthday,
and throughout the coming year.

May your spirit keep the freedom
of a butterfly in spring,
and may your heart be filled always
with the joys of simple things.
May your essence claim the freshness
of the new laid morning dew.
All of this... and more...
is my Birthday wish for you.
Take care!!
Happy birthday once again...god bless!

x-MiNaLi-x

Happy Birthday Saira Dee!

Hope you Have a great day full of joy, you have been a great friend and have helped me like an older sister!

Minu Loves you ALOT!
Happy Birthday!!

sweta01


~sukhi~

Once upon a time a budhu was born by the name of Sairaaaa BANU
she has now lived 19 years on this planet called EARTH
..... an today its her Birthdayyyyy.... she has turned 19 i mean LIKE wow... she was 17 when i knew her haye.. rabba..... chalo me do my wishes...... Happy birthday SAIRA BANUUUUUUUUUUUUUU wishing u the very best... birthday ever.... it better be coz im wishing u nehi taan ill bust u up with my haath like gabbar singh
... u know how dangerous i am na hehehe.... As you are like totally famous i didnt make u a siggy... heheh sorryyyyyyyyy
hahah.... coz u can get them anytime anywayz...
...
... its been totally fab knowing uuuu ur a trueeeeee gem...
them BIG BOSS dayz gosh was soo much fun with u... but this year suckssssssssss big time
... ur like the most bussiest bandar alive hahahha...
chalo you have a wonderful birthday okay.... an many more birthdays each time getting better n better.. chalo ill shut ma trap...

~Misha~

Happy Birthday Saira!
hope you have an amazing bday and I hope to get to know you better so I will have a better idea of the questions :) Many happy returns of the day!!

~Anji~

Hey Saira....happy happy b-day..hope u are having a great time....save me some cake..kk...
Love u
Anji

Shazia_haya

Happy BirthdaySaira!!!
Hope you have loads of fun on this day.
Enjoy the day to the fullest.
Hope all your wishes come true.
Hope life becomes easier for you.
Wish you success in every thing.
Keep Smiling-(A Friend)
Love,
Sumra


~*Sapna*~

Hello Saira jee...
loo jee... u r getting old now... abh get married fast... I am giving u Shiney Ahuja.... I might change my mind anytime...so I suggest u just get married to him right away...
Well Saira... Happy Birthday jee.... u r one of my closest friends on IF... I have been very busy lately...so I can't chat with u like I used to before... but i just want u to know that u r still one of my great friends...and that u keep PMing me all the time... and as soon as u have a crush on a hot guy...let me know... I might like him as well
here is a Shiney Ahuja siggy for u... I kept fainting while making it... coz he looked too hot in this pic... par after all that fainting I still managed to make it...all because of u... see am so sweet...and such a nice friend...
anyway jee...u enjoy ur B'day... save lots of cake for me... and hide Shiney ASAP...I might steal him
Love u buddy...
Sweetest girl on Earth...Sapna

kal-el

hi saira beti!!!
happy special 18th birthday, you have finaly reached the age when wisdom starts to enter your head
(not by choice though
) i want to say its a pleasure working with you (actually being ordered around by you) i hope you have a brilliant 18th birthday makle sure you do something special it only comes around once and dont worry on this one day your ever loving pops wont give you a curfew or scold you for being naughty!!!
shiney says "I LOVE YOU SAIRA"

dramaholic

Hello Saira!! Happy Birthday! Hope you have a blast, your a wonderful member I-F Could Have and i hope you always stay in contact with I-F. we would all be so bored without your posts in GD. I'm always fasinated by the DOTWs/Events you post in General Discussions section so keep that up, hopefully i'll get to see more of you these days! once again Many many happy returns of the day!!
- DB

Gracella

Hey Saira,
God gave a gift to the world when you were born'
a person who loves, who cares,
who sees a person's need and fills it,
who encourages and lifts people up,
who spends energy on others
rather than herself,
someone who touches each life she enters,
and makes a difference in the world,
because ripples of kindness flow outward
as each person you have touched, touches others.

Your birthday deserves to be a national holiday,
because you are a special treasure
for all that you've done.
May the love you have shown to others
return to you, multiplied.

I wish you the happiest of birthdays,
and many, many more,
so that others have time to appreciate you
as much as I and so many more people do.


Your Bday gift from me:
Love,
Gracella
Once again, happy birthday Sairaa!!
Love,
All your friends on IF!
PS: There's another surprise for you but for that, you have to wait!


Edited by gk_09 - 19 October 2008 at 11:02am