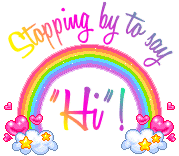 and wishing a friend on her special day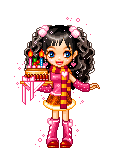 Today is the brithday of one of our swearthearts in our forum...she have been her for a long long time now...actually she is a VIP with a goldpass
and even during her busy schedule..she wont miss out to visit IF and post her comments
You are an absolute sweetheart...You are really funny
, sweet person,
. Always stand up for your friends (will never forget that sambhar incident daa...its just one of the IF memory that sits fast on my head
). I know you are an excellent cook aswell....all of those recipes on recipe thread prove it...
You also stand for your believes until the end...still remember you were the only one in Anandham who couldnt stand Azhymoonji Priya..well me too but never dared to say it openly in case her fans will attack me

It must have been a rainy day
when you were born,
but it wasn't really rain,
the sky was crying because
it lost his most beautiful angel'
Happy Birthday dear Caryn
(for some reason its raining heavy here in Norway..
)
Okay..lets share some of Caryns secret....i mean some narada work in Nezus world
Caryn was studying in london and living in the college dorms at Hampstead, which is a very posh part of london. One night, she woke up to go to the bathroom, when she came back, she saw a figure in black crouched near her friend's bed, trying to steal her CD player. Caryn shouted and it was a burglar. Fairly big guy. He ran to the window and climbed on the window sill trying to jump out whhen our Caryn kicked him on his butt
and the guy fell down but ran away.
The police said that she was a brave girl!!!
Hun...just like your periya akka is proud..we too are proud of you naa..such a brave gal
***************

She loves to sleep a lot... she sleeps mean .. dead sleep. Even a bom blast will never wake her up.
But hun...how to you manage to get up so early to the work naa?
Mummy will throw water aa
just kidding gal...!

**************
Sometimes Caryn can be pranked by her siblings...once upon a time when she and her siblings were younger...Karthi and their brother decided to play prank on her...they got a new TV so her brother took the remote controll and hided it under his arms..while watching the tv, Karthi will say ssome magic words and the channel will shifted automatically...poor caryn fall for that
unitl she later on realized the true
**************

Caryn is protective \and caring sister
It was a boy who bullied poor Karthi at the school when Caryn got to know this, the next day she went to the school and bashed up that boy...
Aww..such a protective sis...I wish my sis was like that
***********

This one take the cake...no one in Caryns family will dare to sit next to her while she drink water..cause whenever she hears some jokes or funny stories around the dinning table...she will blurt out everything on the person sitting next to her so in that fare...everywill will escape from her
(okay warning to IF malaysian makkale...when u all meet up tomorrow...watch out for Caryn lah
)
okay..okay..enough narada work...from this stories...we got to know Caryn more
and how protective and brave gal our Caryn is
...i am very happy to have u as a friend naa...
We wish you a happy birthday
We wish you a Happy Birthday
Whether we are near or far away miles
We are happy to come together
With all our great big smiles
We are bringing many wishes
Especially wrapped up for you
Wanting you to have very happy times
In the celebrations we do for you
For this party belongs to you
On this your own special day
May all your biggest wishes come true
For you in a very special way
Some gifts for our Birthday baby Caryn
Awww...Little Caryn couldnt stay away from the cake huh??? But hun...why so hurry?? Cake all over you naaa
I hope you do like cats naa...take care of Chotu n Choti naa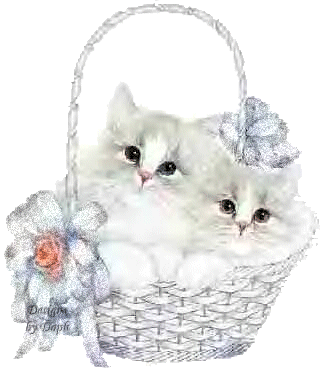 Many Many Happy Returns of the Day Hun
IF Tamil DevTeam
PS!! It was Karthi who gave us all of the exclusive stories of u naa