HI Guyss! I dont watch Nagin but while flipping the channel i saw Uday in Nagin
So i went to the Nagin forum and took him pic...Here's it:
He Plays the role of 'Dev' whom *i think* Amrita [the lead] wants to kill..so may be he is a Negative character!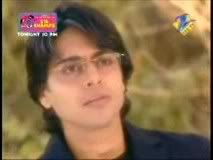 Sorry..cud find only this pic
..So Guyss! What do u think abt our Uday?
-Kanika