It is a very special day for the owner of Humara Pagal Khanna ChatClub and Astonishing Designs from the Avatar Signatures Shop, the to-be wife of Vivan Bhatena...you all know her as Zinu or Zinu29!!
Yes, it is our dear pagal Zinu's birthday!!!
The members of the pagal khanna are beyond happy and excited to wish our good friend on her special day!!
We love ya, Zinu, and pray that you're always happy and blessed
Roshni, our dear pagal sister, has wished you with these: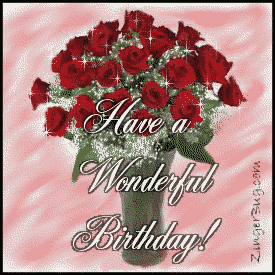 Hope that on this day you're blessed with every happiness and joy, Zinu!! And let's hope you never forget IF!
(Credit to Wida for the sig and Roshni for requesting it!)
Stay pagal and be proud of it Zinu jaan!!
Love you forever...
Sonia, Roshni, Aaliyah, Shalu, Maryam, Shivani.


Edited by sonikudi1 - 28 September 2008 at 9:16pm