50th Desert Oasis






Wall of FAME..........




for links to previous threads, please go to DMG Archives:
Rest of the Atul/Pankit Oasis, Click on the pictures below for
Click on the pictures to be taken to the Respective Atul Desert Oasis


If you like Dr. Atul Joshi and his amazing friends (the other characters), then you've come to the right place!! Here is where you can relax, chat about Atul, DMG episode discussion, and the other characters including Anjali, Rahul, Muskaan, Sapna, Keerthi, Shub, etc. Welcome to the wonder and magic that is the Atul Oasis. Thanks everyone and a big thanks to Pankit for making the Oasis a success!
Atul is played by Pankit Thakker, who previously acted on hit serials like India Calling and Special Squad. A former model, he has more than fifty ads in his portfolio! He is especially good at comic roles but this versatile man can do drama as well. He likes to experiment with every role he plays.
He?s posed as a crime-fighting Casanova, and an Arab sheik, now he?s one of DMG?s most popular interns and the darling of the Gao women. His character Atul becomes a doctor to fulfill the dream of his adoptive father, the late Omi Joshi, an alumnus of Sanjeevani's original staff. Atul spends a lot of his time dreaming of Dr.Anjali Gupta, the older daughter of the COS.




*Sigs By Oasis Design Team* (free to use)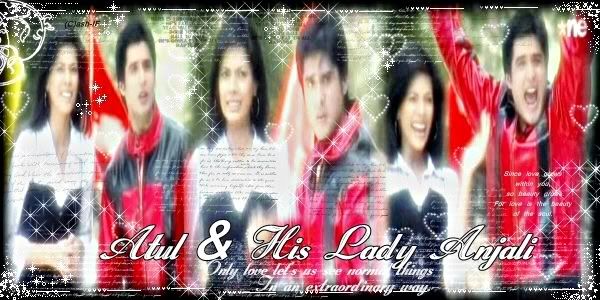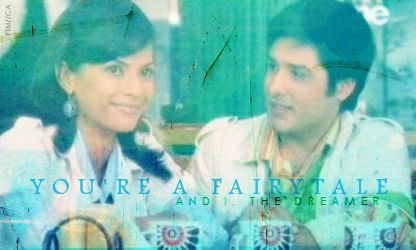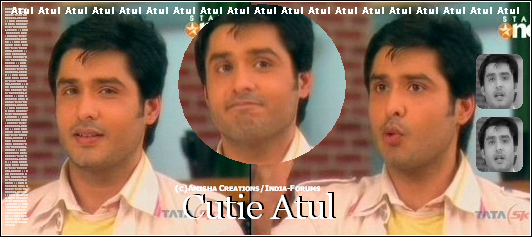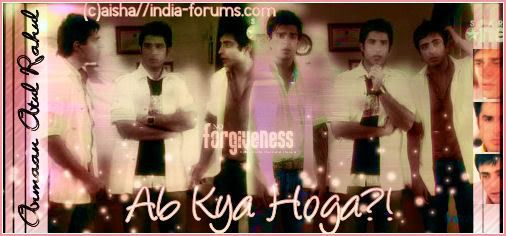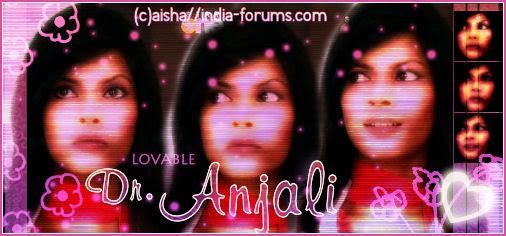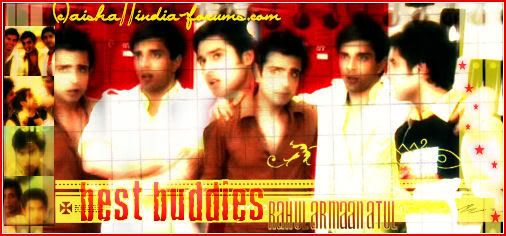 *Astonishing
avatars from OASIS design team*
*Anisha avatars*



*Kaira avatars and icons*
*Friskysam avatars*
Some smashing avatars courtesy of Fizzwizz:
Avis courtesy Romantichik
Some Icons courtesy Sneha:



Multimedia/Press:

DMG promotional clip in which Atul gives Armaan advice on "pyar":
http://www.youtube.com/watch?v=IpDuaYsxr10
HAHK scene including all of the interns and Shub-Keerthi etc:
http://www.youtube.com/watch?v=KHZewHbT5cc
Video by Sneha of Atul @ Anjali's bday:
http://www.youtube.com/watch?v=2m3CfANYyxo

groundbreaking VMs by Gagan w/Atul and all 5 interns:
http://www.youtube.com/watch?v=Hi94wMrGX
;
http://www.zshare.net/video/45897761e1b0b3/
Gagan's latest VM of AR-AA1 "Dil Dooba":
http://www.zshare.net/video/67220614e16400/

Picture Gallery of Atul and Other Characters by Nureat01:
http://www.india-forums.com/forum_posts.asp?TID=841429
Articles on Pankit Thakker:
http://www.india-forums.com/tellybuzz/article.asp?id=1251
http://www.india-forums.com/forum_posts.asp?TID=128984&T PN=12
Pankit Thakker's exclusive interview on India-Forums podcast:
http://www.india-forums.com/podcast/podcast.asp?id=342




************************************************************ ******
************************************************************ **********************


Below is our official Dill Mill Gaye Song:
They're handsome and they're pretty,
and always quick to learn,
they're stylish and they're witty,
the D M G interns!

He's tall and dresses funky,
and altogether hunky
for him you wish, when sick
he's Dr. Armaan Mallik.

She loves to pout and cry,
but always smiles for kids,
her beauty makes us sigh,
she's our little miss Rids!

Atul's our nature lover,
to the patients he's "mother"
the guy you wish you could meet,
to us, he's far too sweet!

So get your world a dream on
A cloud that you can lean on
We're gonna have to visit the one and only...
Sapna!

She's always so ambitious,
and thinks Armaan delicious.
last to make our list,
the doc you won't much miss,
Ms. Anjali Gupta.

So if you're ever feeling down,
And need a good laugh
there's no funnier docs around
Look for the DMG staff!!

____________________________________________________________ _____________________________
; Exclusive mini-interview of Pankit by Mehak:
ur fav colour? red
ur fav food? o ats ka porridge
ur dream role? cast away
ur fav co- actor or actress? none
ur fav time-pass? watching films
any message to ur fans............ i luv being in tch with my fans it makes my otherwise
; tiring day a complete one
luv pankit





Official Members of the Desert Oasis:
Trina
Ani
Gagan
Julle
Anita
Atma
Deep
Mehvish Armaan
Kanak
Komal Sirwani
Komal/ AshiYuvi4Life
Mehak
Muskaan
Hina
Kaira
Leena
Nancy
Nisha
Nishat
Sneha
Tanya
Aisha- 18th December
Borna
Shelly
Catwoman
Preeti
Ramsha
Sid
Tara
Natasha
Shamila
Tasha
Shagun
Shruti


page designed by shagun
background courtesy ram