Sonam Kapoor (born June 9, 1985) is an upcoming Indian film actress.
She is the daughter of Anil Kapoor and Sunita Kapoor. Her Uncles are famous producer Boney Kapoor and actor Sanjay Kapoor.
Sonam was not a shy child in her childhood. Once she danced in a party in her house to get the attention of the guests. She was exposed to Film atmosphere very early in her life as her father and uncles were deeply involved in the Hindi film industry. She grew up with a passion to become an actress in her own right one day. As a student she performed like an average student. She joined Kathak classes at a very early age and learnt this art for 12 years. After that she went to Singapore for two years studying theatre there
From the early childhood Sonam developed a knack of reading, she was so fond of reading that her librarian use to advise her to reduce her reading habit otherwise she would have to wear glasses. Maybe due to her habit of reading she developed the art of writing and she is a good writer. Simultaneously she developed the skill of painting too and developed it well. With many actors taking up the brush for social causes and whatever other reasons these days, Sonam too has the world as her canvas.
She also assisted Bhansali in the making of "Black".

It was durng the shooting of " Black" that Sanjay gave Sonam the script of "Saawariya" .This took Sonam completely by surprise as she didn't think she would fit the role of the heroine as she was overweight. Sonam weighed 90 kilos approximately when she was finalised as the heroine of "Saawariya".She gained all those extra pounds when studying abroad. Sonam is known to have a huge appetite. But when she came to know that she was going to make her debut in Sanjay Leela Bhansali's " Saawariya" she decided to shed off her extra fat.Sonam along with her mom Sunita Kapoor, who is a fitness freak, worked towards a single goal, to knock down all those pounds and to get a toned body.She worked hard on her body and lost almost 30 kilos for her role in Saawariya.
After Saawariya, Sonam is currently working on Dilli 6- directed by Rakeysh Om Prakash Mehra, starring Abhishek Bachan and herself in the lead.
Filmography
SAAWARIYA
DILLI 6 *upcoming*
...Sonam Kapoor 'Quotes' !
"People find Sonam beautiful. I feel she is a vintage combination of Waheeda Rehmanji and Rekhaji. She has that poetic quality", says Sanjay Leela Bhansali.

"She is as sincere as a schoolgirl and reminded me of a young Waheeda Rehman while shooting, says Ganesh Hegde.

"She is one of the most beautiful girls I have ever come across. She gives it her all on the sets. She is not too attracted to the glamorous side of showbiz. She's got the hardworking skills of her father (Anil Kapoor)", says Ranbir Kapoor.

"Sonam has a certain god-given presence. What can I say about her? To me she's my child. I just want her to work hard and look after herself. She must enjoy herself while acting", says Anil Kapoor.

"Sonam was an assistant director on the sets of Black. She was tall, very chubby and good looking and I would always tease her that she'd make a great south Indian film heroine. When I saw her on the sets of Saawariya , I was pleasantly shocked... she has turned out to be so gorgeous, I'm amazed. Working with Sonam was never a problem. She knew everybody in the team by name and is extremely friendly", says Ravi K. Chandran.

"Today most Indian actresses claim to be tomboys who have simply been made to wear a sari and are enjoying the experience. But I must say that Sonam Kapoor comes across as intelligent and has a certain screen presence", says Shekhar Kapur.

"She's today's girl with the lingering fragrance of the old world", says Akshaye Khanna.

"Sonam Kapoor is my 'bachchi'. Her mom and I were very close friends. When we had time on our hands, we used to take long walks together. Sonam was only 13, and so tall and pretty. I was very protective towards her", says Ekta Kapoor.

"I couldn't believe this girl who'd grown up in front of my eyes was emoting so effortlessly. She has an easy screen presence which will hold her in good stead", says Jackie Shroff.

"I've known Sonam for a long time. She's a friend. And I like her father from the time we worked in Salaam-e-Ishq. She's such a beautiful girl with a great body", says Priyanka Chopra.
"It's unfair to compare Sonam Kapoor with others. After all, she's just one film old. Give her time. But I feel she has that inherent innocence, which sets her apart from other cunning looking girls of metros", says Atul Kulkarni.
Sonaholics
Tiya_I

tpam/touchthesky

(Ammu)

luv_huda

live_life

karol

tangina r

Tani91

Kirtika k

Tessa_ox

RanbirSonam

Nats

np-rox

*laddu*

Sanjana.888

(Sanju)

Raiinie

Fizzwizz (Fary/Faru)

Beckytower (Becky/Beckster)

Punjabi_Chic (Reena)

Admail_bd

(Ads)

Nitica_82

(Niti/Nitz)

Rose12

Cinema-goer

(Anu)

Mamtaa

Tuki

Shefali

Safina

Rohini

Noshin

Yuvika

Isha

Tashaa

sweety_rajveer

Sunin

Fiona

Shelly

Jhanvi

Jess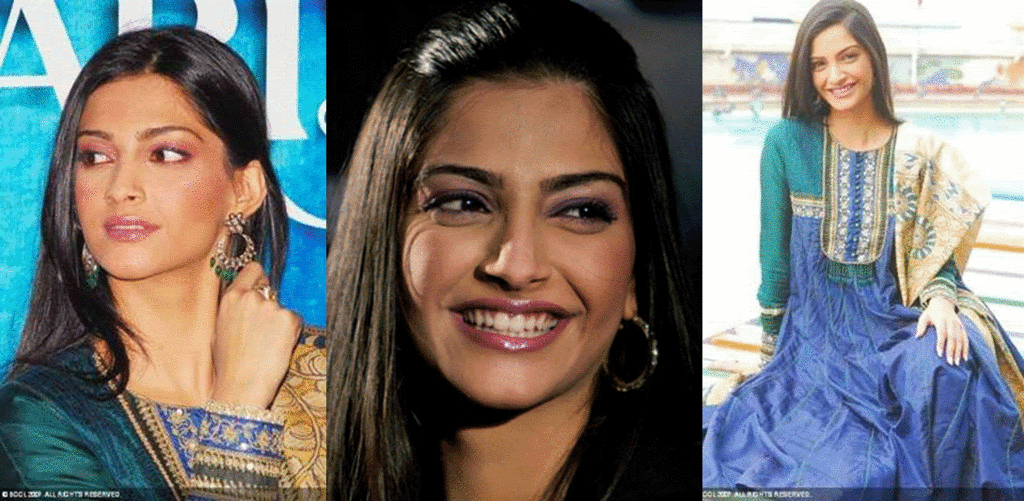 ***