Rules
1.
DON'T GO OFF TOPIC try n stick 2 harshad as much as possible
2. no quoting more than five times
3. no arguements/ fighting over harshad
4. members cant open the new harshad CC
5. there will be a MOTW every week who will be chosen by me and halima, they will have to answer a set of questions
CC#2
About Harshad:(thnx 2 halima006 for the info)
His full name is Harshad Prakash Chopda
Date of birth - 17th may 1983
He is 5 feet 10.5 inches tall
Harshad?s fav hero is Salman Khan
He has participated in the Grasim Mr.India contest 2006, where he won the best smile title
He was also first runner up Citadel Mr.Pune 2004,where he won the best physique award..
He has done ramp shows for ZOD and Launch of War of the DJ's III with Rohit Verma
He is from Gondia, a town near Nagpur in Maharashtra
Harshad acted in the serial "Mamta" before LRL where he played a negative role.
Harshad was in Ravindranath Tagore School in Gondia
His favourite chocolate is Cadbury Fruit n Nut
Harshad has done a Bengali film. Its called JUTII
He is a very simple,sweet n innocent person very humble n down to earth
He did his computer engineerin from Pune
He loves sweets, choclates, cakes n pasteries......
He loves listening to bollywood music n enjoys long drive
He did engineering from Pune from Modern college of engineering..
He stayed at Firodiya hostel in Pune..
He is allergic to pollution smoke...
Harshad?s hobbies are sleeping, eating, dreaming, dancing, listening to music, cooking, gymming
Harshad?s best friend is Kunal Kapoor(Yudi)
Harshad is jain marwadi
He owns a silver Skoda Octavia car
He purchased Octavia in december
Thats his 1st car wid his own money
His favourite singers are Ali Zafar, Atif, and all these band of new young singers..
Apart from acting he goes for Taekwondo and dance classes and also to him gym, which reminds me of Meano
He likes namastey London songs
He does sometimes along wid Kunal go to Lonavla at Fariyas hotel for coffee.(Thats what he told me)
His favourite perfume is the Azaini
He loves eating at ?chawla ka dhabba? in Oshiwara
He reads the Hindustan Cafe
His fav juice is apple juice
His fav colour is white
He got inspired to get into acting after he saw Salman Khan in Pune
His friends apart from the LRL gang are the ones who acted in Remix..He hangs out with them quite often
He loves playing video games and owns a Play Station
He uses the Nokia N95
He always carries two mobiles
His fav scene in LRL is his boxing scene in that scene that was his actual blood in the scene
He loves Pune..
He likes performing scenes with Rajeev Khandelwal..
His Favourite subjects were Maths, Physics
He prefers being at home rathar than partying
He also loves eating the gol gappe from Calcutta
He is a complete foodie
He loves sleeping very much
pics of Harshad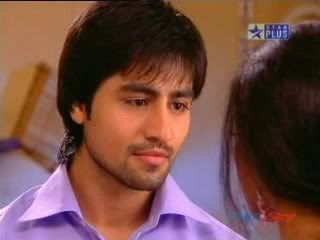 siggies of harshad
^^credit afeera
^^ credit shagun
^^ credit ananya
^^credit candylover
^^cupcake
^^ credit suhansafar
^^credit for 2 above sigs mumpet
^^credit kimmu
MOTM
this will be updated every month
they will hve 2 answer a set of qs n otha members can ask them their own qs
week 1: Pg 7
DOTW
Pg 14
Pg 20
_______________________________________________________________
Member list
1. KaranShilpa (Priya)
2. halima006(co-owner)
3. mumpet
4. shabo24
5. ashmii
6. mehroo123
7. Donny COMB
8. Candylover
9. rainshine_11
10.hazel94
11.hip-hop
12.atitude gurl
13.angelonsky
14.damilola
15.Fan of Juhi
16.iqbal_neha89
17.bindaas_gal
NOTE: if u hve any harshad pics/sigs/info u would like to share then feel free to pm me about it


Edited by KaranShilpa - 11 September 2008 at 1:38pm